August 10th, 2017
Each week we'll be posting a photograph from University Archives that shows a scene from KU's past. We've also scanned more than 34,800 images from KU's University Archives and made them available online; be sure to check them out!
Fall classes start in a little over one week, and students are already starting to return to Mount Oread.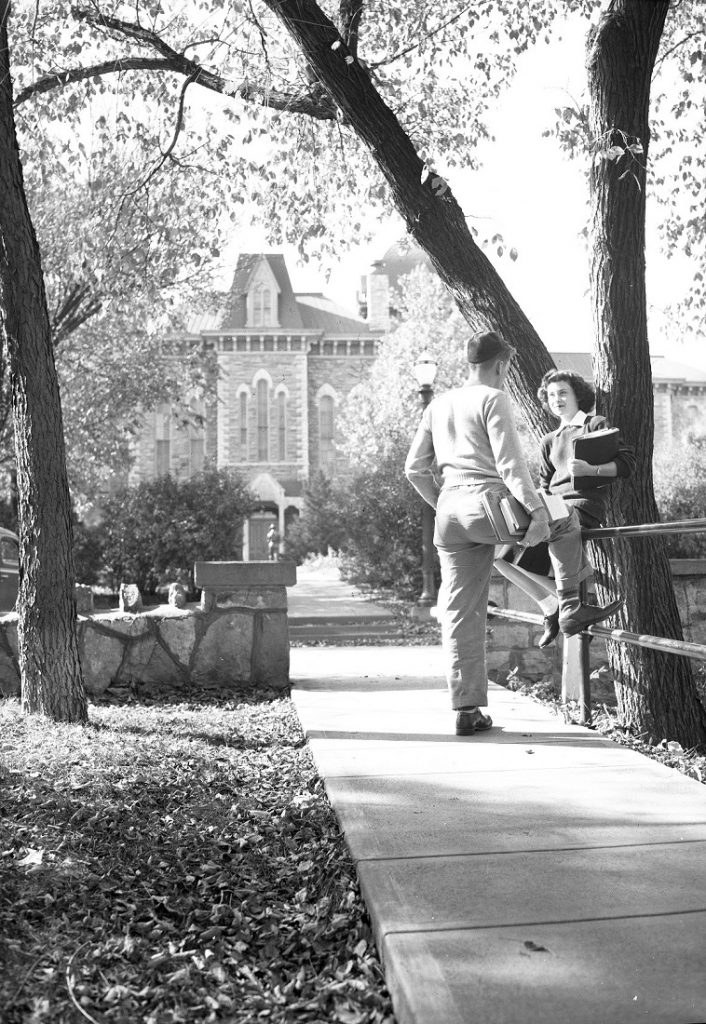 Two students on campus, circa 1940-1949. Note the freshman beanie.
Photo by Duke D'Ambra. University Archives Photos.
Call Number: RG 71/0 1940s Negatives: Student Activities (Photos).
Click image to enlarge (redirect to Spencer's digital collections).
The students in the photo are standing in front of Old Fraser Hall (located roughly where modern Fraser now stands). Our best guess is that they're on the east side of the building, near the lilac hedges across from Battenfeld and Watkins Scholarship Halls on Lilac Lane.
Caitlin Donnelly
Head of Public Services