August 9th, 2018
Each week we'll be posting a photograph from University Archives that shows a scene from KU's past. We've also scanned more than 34,800 images from KU's University Archives and made them available online; be sure to check them out!
With the start of the fall semester right around the corner, there will be lots of activity on campus next week – including recruitment for KU's sororities and fraternities.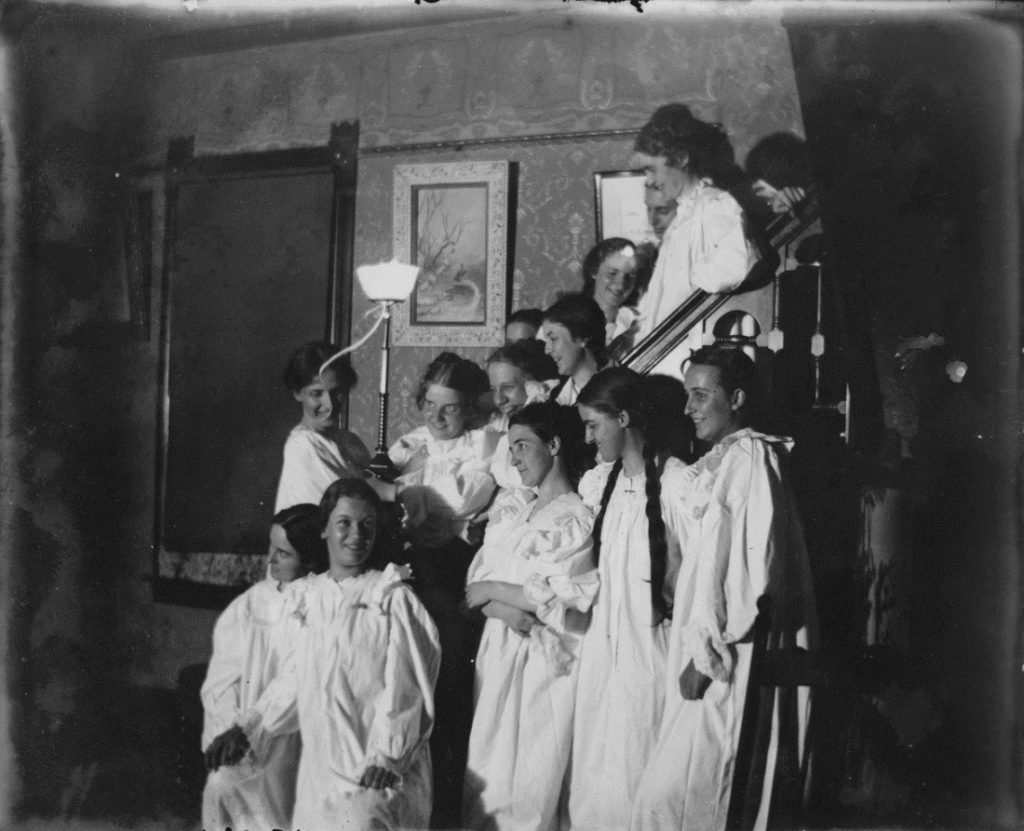 Pi Beta Phi members during rush (now called recruitment), 1897. The chapter
was established in 1873, making it the first sorority at KU. University Archives Photos.
Call Number: RG 67/160 1897: Student Organizations: Pi Beta Phi (Photos).
Click image to enlarge (redirect to Spencer's digital collections).
Caitlin Donnelly
Head of Public Services