August 25th, 2023
Check the blog each Friday for a new "That's Distinctive!" post. I created the series because I genuinely believe there is something in our collections for everyone, whether you're writing a paper or just want to have a look. "That's Distinctive!" will provide a more lighthearted glimpse into the diverse and unique materials at Spencer – including items that many people may not realize the library holds. If you have suggested topics for a future item feature or questions about the collections, feel free to leave a comment at the bottom of this page.
This week on That's Distinctive! we share an original letter from George E. Young, a survivor of Quantrill's Raid on Lawrence. This Monday, August 21st was the 160th anniversary of the raid, which left much of Lawrence in disarray and burned to the ground. Many innocent people lost their lives, and you can tell in the letter from George to his father that it seemed to be quite a distressing day for those who survived. The letter was written just two days after the raid. The results of the raid will likely never be forgotten.
For more information, see the online exhibit for the 150th anniversary of Quantrill's Raid on the library's website. There are also many landmarks around Lawrence that can be visited in connection to the raid. The Watkins Museum of History in downtown Lawrence has an interactive exhibit that covers the event.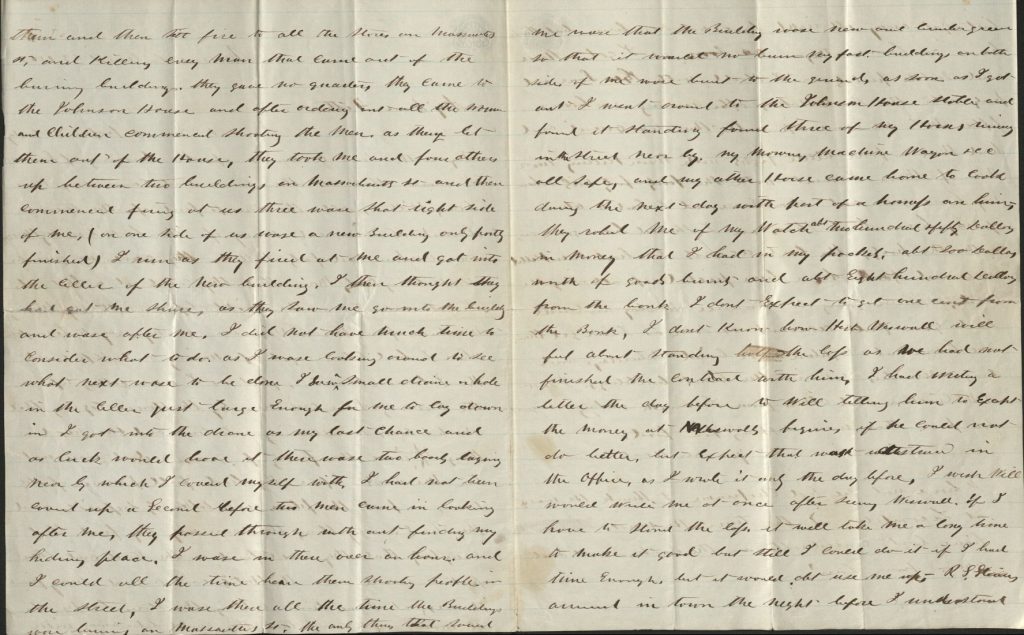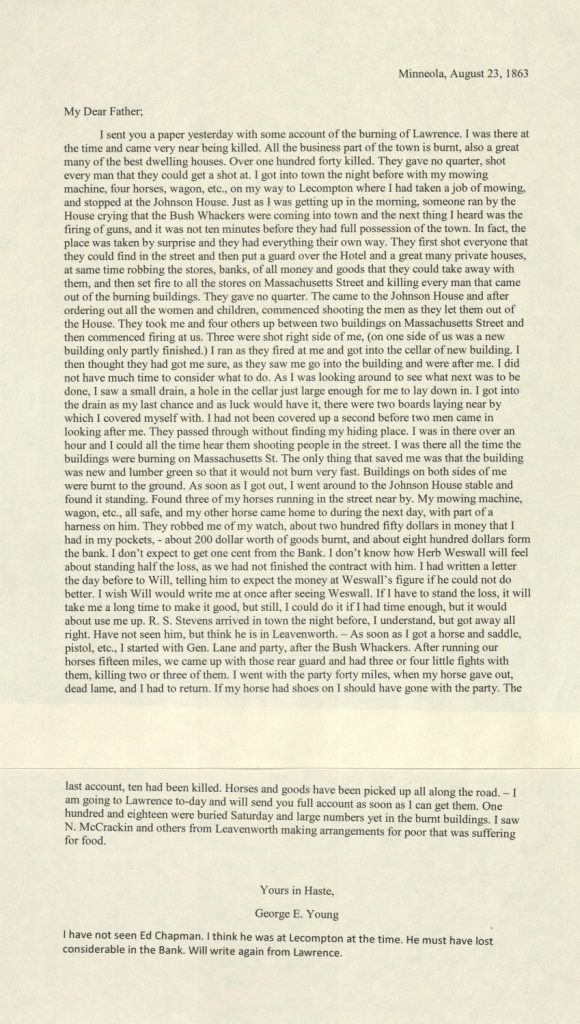 Tiffany McIntosh
Public Services