July 20th, 2017
Each week we'll be posting a photograph from University Archives that shows a scene from KU's past. We've also scanned more than 34,800 images from KU's University Archives and made them available online; be sure to check them out!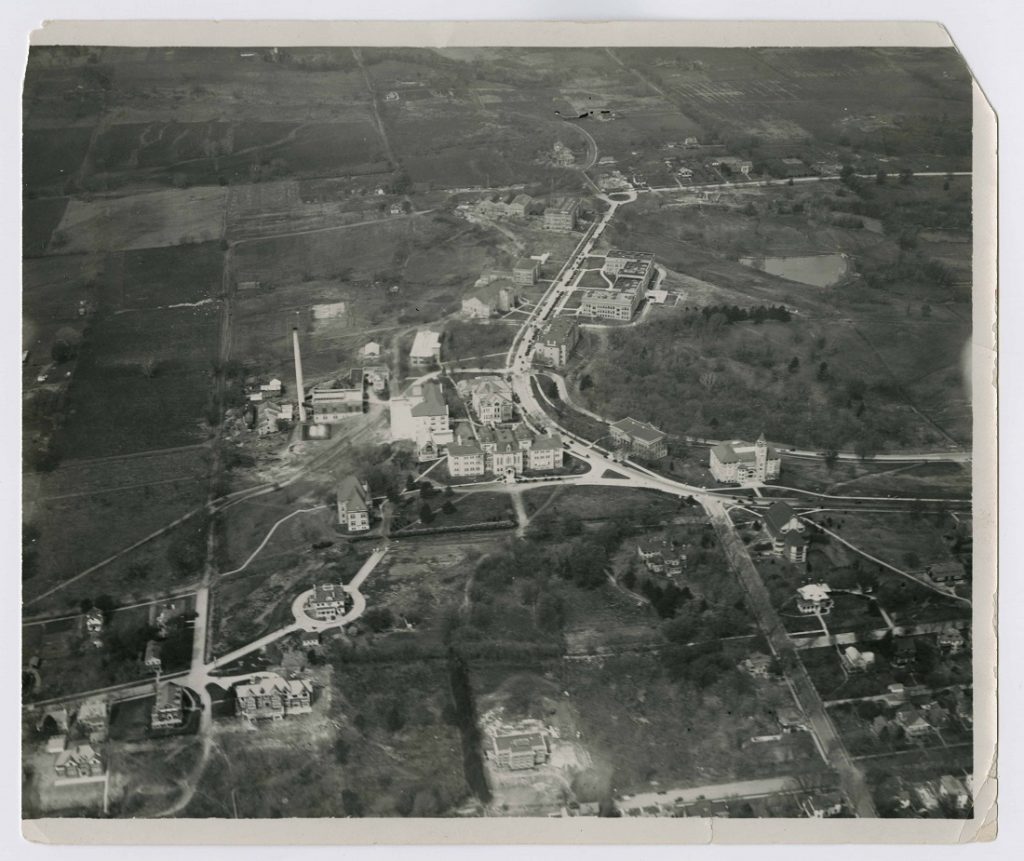 An aerial view of the KU campus looking west to Engel Road
from 16th and Ohio, 1925. University Archives Photos.
Call Number: RG 0/24/A 1925 Prints:
University General: Campus: Campus Aerials (Photos).
Click image to enlarge (redirect to Spencer's digital collections).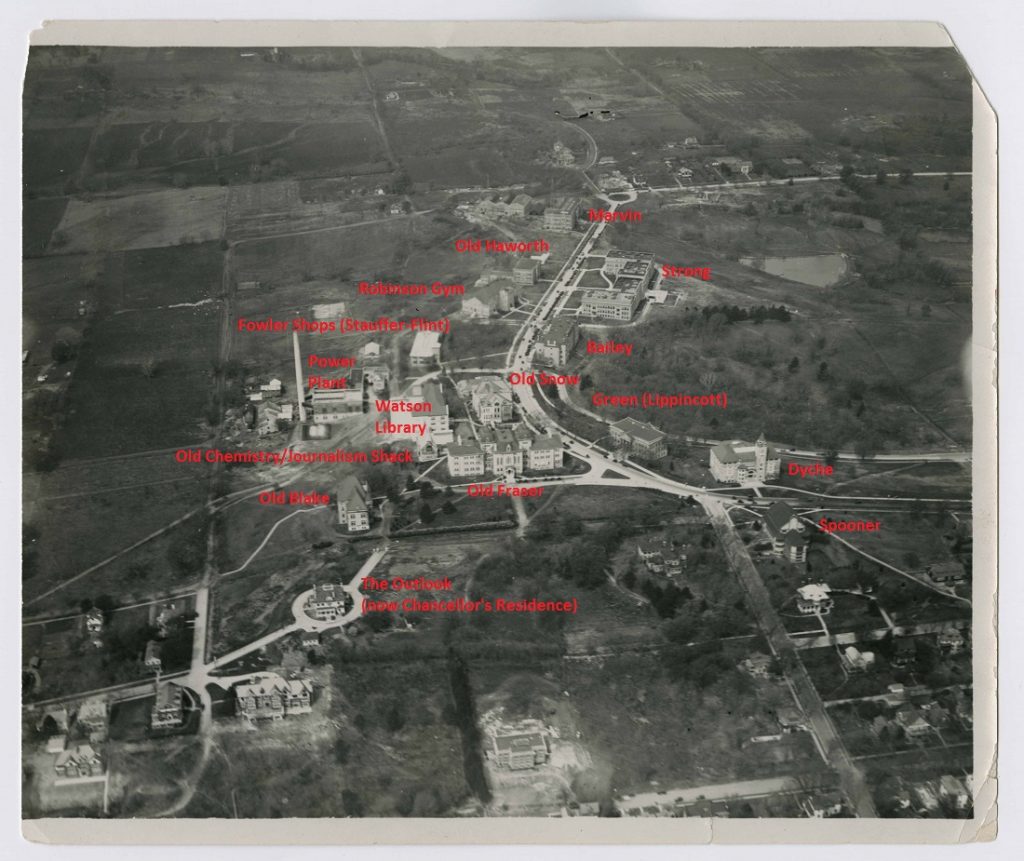 The above aerial view with buildings labeled. Click image to enlarge.
You can see the two aerial photographs we've posted previously, one from 1952 and one from 1942.
Caitlin Donnelly
Head of Public Services
Melissa Kleinschmidt
Public Services Student Assistants