September 28th, 2017
Each week we'll be posting a photograph from University Archives that shows a scene from KU's past. We've also scanned more than 34,800 images from KU's University Archives and made them available online; be sure to check them out!
Next week is KU's 105th Homecoming, which means that students are already busy creating signs, floats, banners, and musical performances for various events and competitions.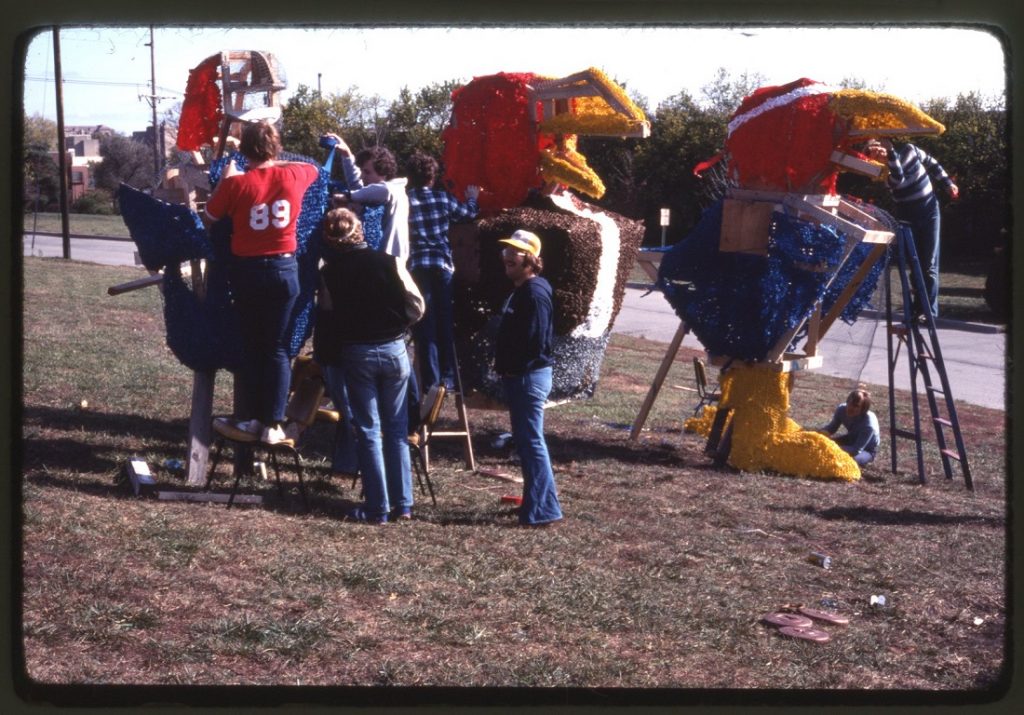 Students working on a Homecoming display, 1973.
University Archives Photos. Call Number: RG 71/1 1973 Slides:
Student Activities: Homecoming (Photos).
Click image to enlarge (redirect to Spencer's digital collections).
Caitlin Donnelly
Head of Public Services