February 5th, 2020
I am pleased to announce major changes to our policies and procedures at Kenneth Spencer Research Library. We will no longer ask patrons to seek our permission before using copies of our collection materials. Spencer Research Library is doing more than ever to make it possible for people to use our materials with as few barriers as possible.
We recently enabled patrons to initiate the copy request process through our Aeon management system, streamlining the process for both staff and users. We decided to use this technological change as the impetus to fundamentally re-imagine our relationship with digital images of items from our collections. This approach is in keeping with KU Libraries' emphasis on supporting open access and advocating for public accountability for the investments in public higher education.
For many years now, we have allowed users to make copies of much of our collection material themselves, using either an overhead scanner in the Reading Room or their own equipment. We also make copies available when an item's condition or format requires special handling, for a modest charge. No matter whether patrons use their own equipment or our skilled staff do the copying, patrons will no longer be expected to complete a separate form asking for "permission to publish," as was previously required when images from our collections were to be used in exhibits, publications, or other works.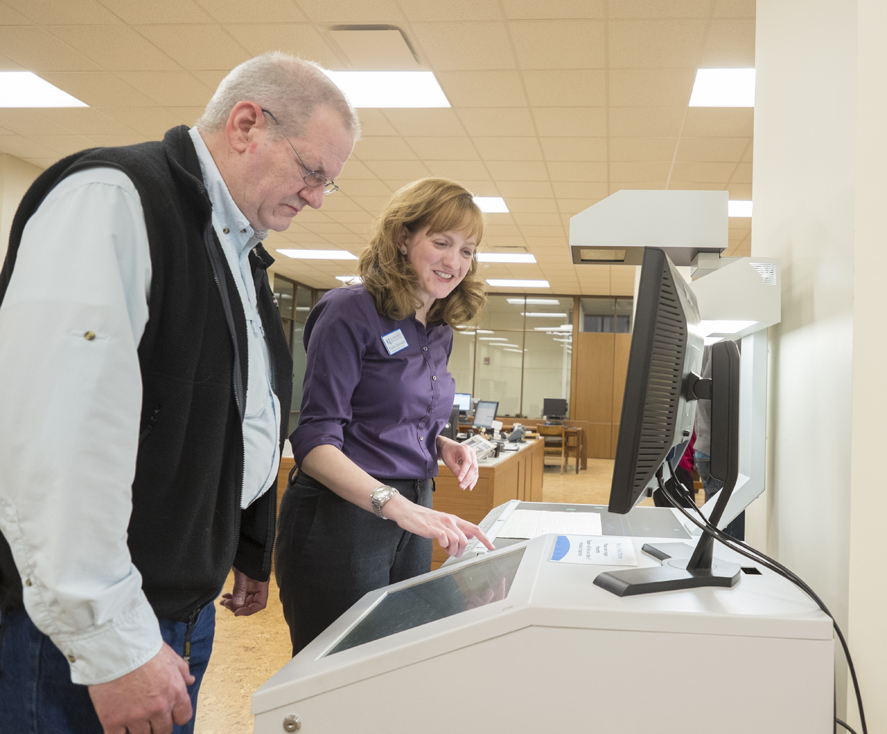 We continue to inform users of their responsibilities to follow copyright law, and we provide enhanced guidance on how to do so. We also continue to honor restrictions on some specific collections necessitated by the condition of the material, donor restrictions, or other concerns. We are in the midst of revisiting our previously digitized collections to clearly indicate the copyright status (where known) and how the images can be used. Expecting researchers to seek our permission for fair use of materials smacks of what has been termed "copyfraud," or claiming to possess rights one does not actually hold. We also realize that users have always been free to use images as they like, and that in effect, researchers who chose to follow our rules were punished with additional hurdles.
In the Reading Room, users will now experience a less complex process. If the material they are using for research can be safely copied by them, they simply need to be careful in their scanning and metadata creation. If library staff need to be involved, reference librarians will help them translate their Aeon checkout into a duplication request, and our copy services manager will take it from there.
Remote users will also see a different process. Instead of filling out a paper form and sending it to our copy services manager, they will use the Aeon system to complete their request. Then, the transaction will proceed as in the past, without the need to complete a permission to publish form.
Our website provides more guidance about these steps. We look forward to helping all our users learn our new processes and are happy to assist in any way.
Beth M. Whittaker
Associate Dean for Distinctive Collections
Director of Spencer Research Library