July 20th, 2021
Over a year ago, I wrote about how working from home was going for me, about three months into the COVID19 pandemic. I was spending my time doing a lot of online professional development, attending Zoom meetings, interacting on social media, and working on small hands-on projects.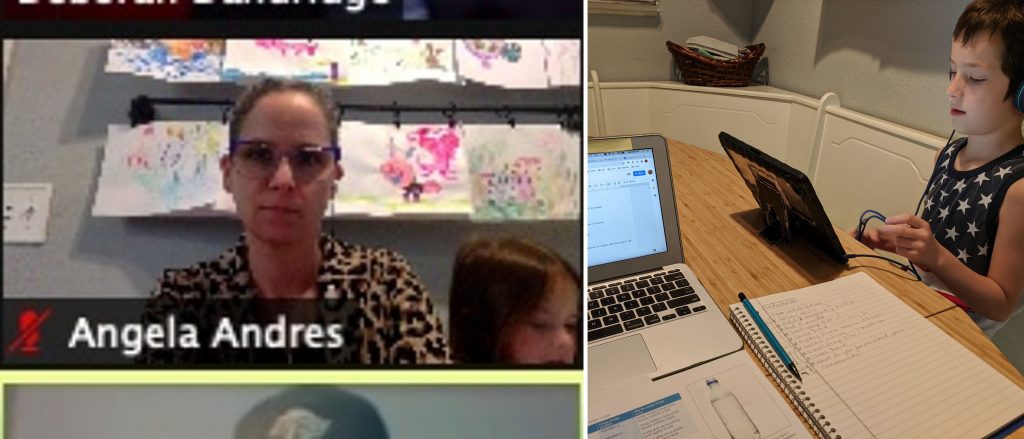 Soon after that post was published, the Conservation Services team began our careful transition back to working on-site. In mid-June of 2020, I began going to the lab for a single 4-hour shift each week. Starting very slowly allowed us to establish safety practices and get a sense of our comfort level with in-person work at a time in the pandemic when it seemed there were still more questions than answers about how the virus was transmitted. We wore masks and put an extra focus on hand hygiene, and staggered our lab shifts to reduce the number of people working at a time. Our large lab space also made it possible to keep a safe distance from one another. Even with all the uncertainty, I was grateful not only to still have my job, but to be back in the lab, working directly with the collections once again.
The following month, I increased my lab time to four 4-hour shifts per week, and maintained that schedule through the rest of 2020. I continued my professional development activities during work-at-home time, attending hundreds of hours worth of webinars and lectures, in addition to lots of reading. The annual meeting of the American Institute for Conservation (AIC) was held completely online last year, so I was able to attend many more presentations at this conference than I would have if it were held in person. In addition, I filled much of my at-home time from September through December working on an online Chemistry for Conservators course.
In January 2021, I added a fifth 4-hour shift to my schedule, bringing my lab time to 20 hours per week. At-home time continued to be filled with emails, meetings, lots of reading, and more online professional development, including another virtual AIC annual meeting. Then, in May, I moved to working four full days in the lab and one day at home per week. The types of activities I do at home are the same, I'm just doing less of them – and I'm so happy to be working in the lab more. It's very satisfying to be filling my log sheets with treatment records, and to see my production statistics adding up again. For reference, here's a comparison of my second quarter statistics from 2019, 2020, and 2021. I was able to complete a small number of treatments after our part-time return toward the end of June 2020, but my 2021 numbers are much closer to normal – a welcome and hopeful development.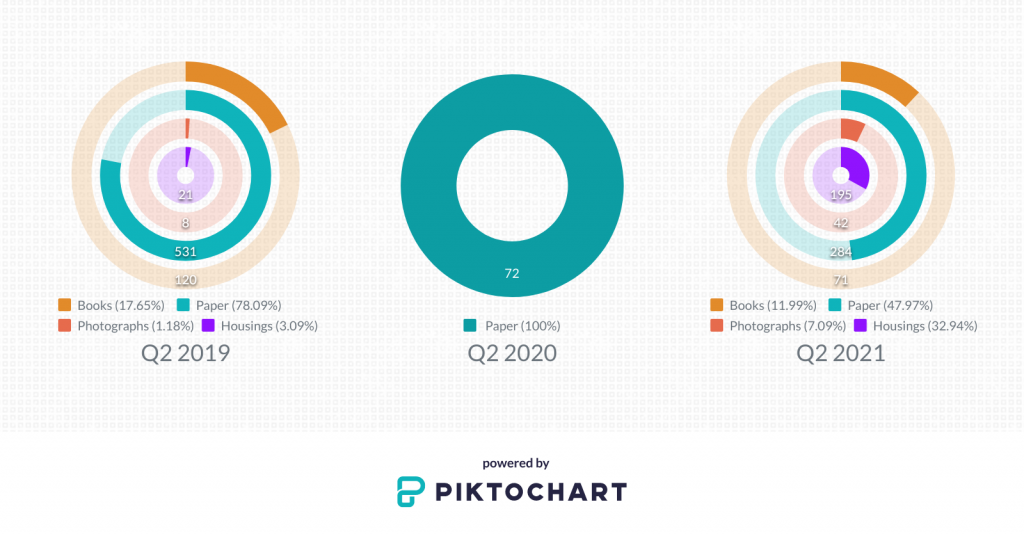 While questions remain about what the fall semester will look like this year, and the pandemic is not over by any measure, the experience of the last 15 months has shown that it's possible to adapt conservation work to extraordinary circumstances. Now that I'm back in the lab nearly full-time, I have a new appreciation for the privilege of being able to do this work, and especially for the people I work with and the supportive environment that they create in our workplace. 
Angela Andres, Special Collections Conservator