April 22nd, 2020
In this time of pandemic, we are all facing issues of material access and spending inordinate time in the halls of the internet. And if you've spent much time in the halls of the internet, then you are well familiar with memes. These pictures taken out of context and often slightly edited or at least with added text deliver small, precise, and often entertaining snippets of thought in an easily digestible, easily shareable format.
Let's do this!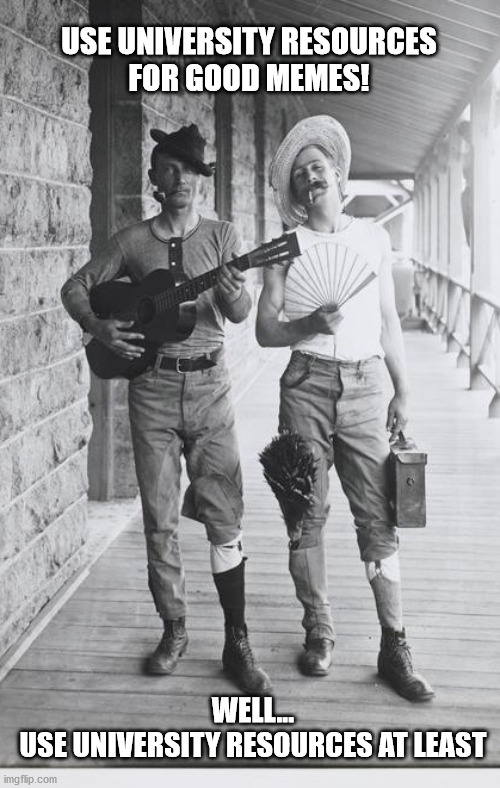 I mean, I suppose there are a few considerations. It is important to be aware of copyright concerns when it comes to both making and sharing memes. Is the work transformational? Is the selected image in the public domain? How do I do this meme thing anyway?
This post will deal primarily with finding and using University of Kansas digital collections as a source for memes. As such, I will focus on things that are clearly okay to use. This is going to mean things which clearly state use is possible as well as anything from before 1925. Beyond that, use may be possible but pay close attention to any rights statements and be aware of Fair Use doctrine application. The Kenneth Spencer Research Library addresses much of this in our section "Request Reproductions."
Many use statements are going to include attribution. One of the easiest ways to do this in a meme format image is that once you have your meme generated, but before you share it, open the file properties. In the file properties you should be able to add author/artist and a note/comment including the attribution statement. Once those have been added to the file, then share!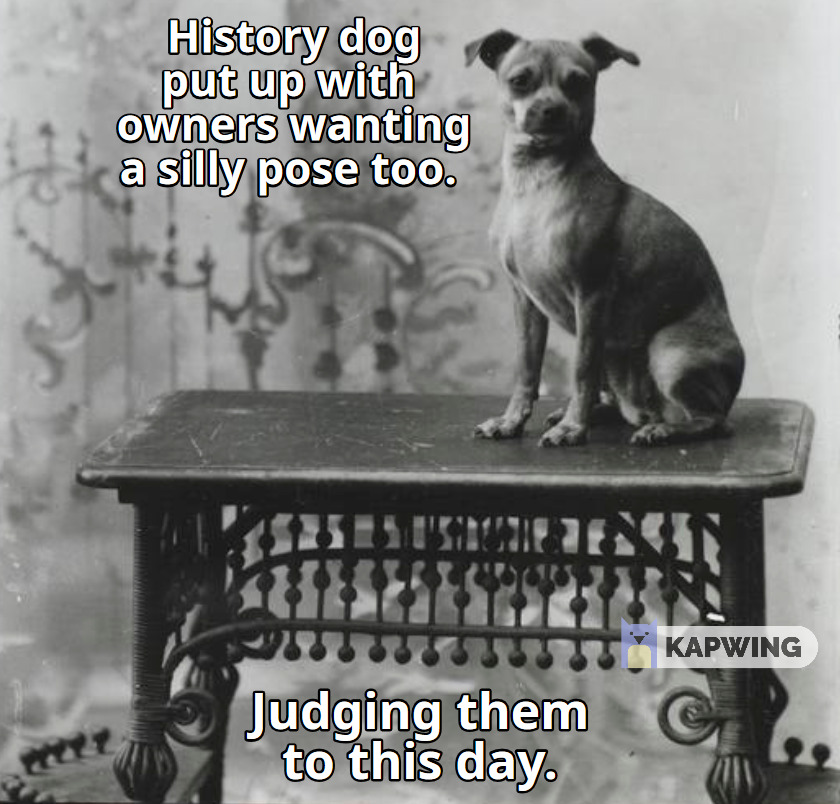 A few collections to search for materials to use:
From the Ground Up: Collection of landscape art with a few other things. Use statement allows use with attribution.
Invertebrate Paleontology: Photographs of invertebrate fossils. Use statement allows use with attribution.
KU Libraries – Digital Collections: Many images prior to 1925, published by a government entity, or otherwise available for use…still important to check the rights information of any image you use!
Once you have selected an image to use in making your meme, you will want to figure out what service you may want to use. There are several free-to-use options out there as well as using software such as Photoshop or Paint. I have used Adobe Spark, KAPWING, and imgflip in making the memes I've put on this page. They were all similar in ease-of-use. KAPWING offered a few features that were easy to find but has a more intrusive watermark. Imgflip was straightforward, but maybe not as many features. Adobe Spark required a registration that the others didn't.
A couple of other articles you may find helpful in your meme-making future: "How to Make a Meme" by Gannon Burgett on Digital Trends and "Copyright for Meme-Makers" by Colleen McCroskey at Public Knowledge.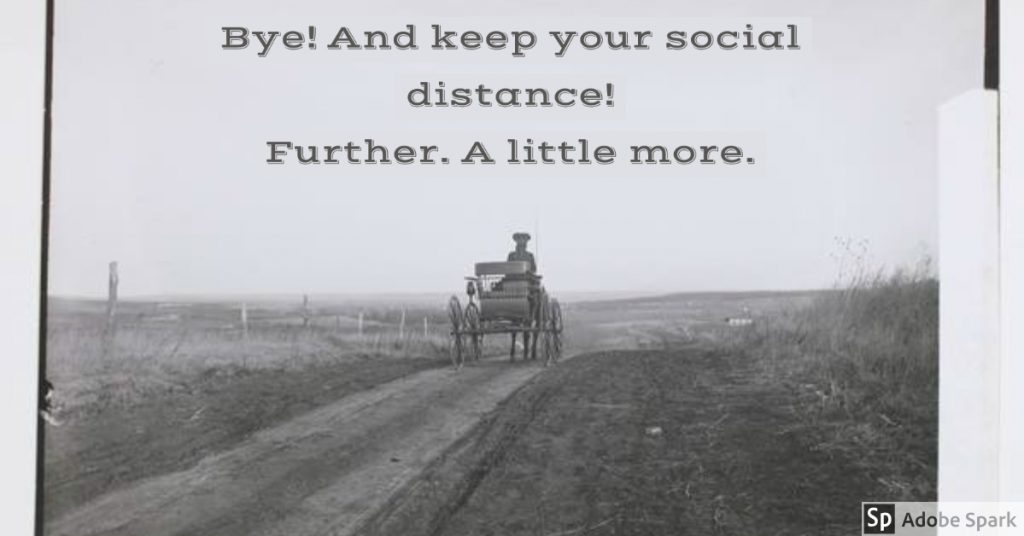 Shelby Schellenger
Public Services