November 25th, 2020
Each week we'll be posting a photograph from University Archives that shows a scene from KU's past. We've also scanned more than 34,800 images from KU's University Archives and made them available online; be sure to check them out!
Who's excited for the return of KU basketball this week?!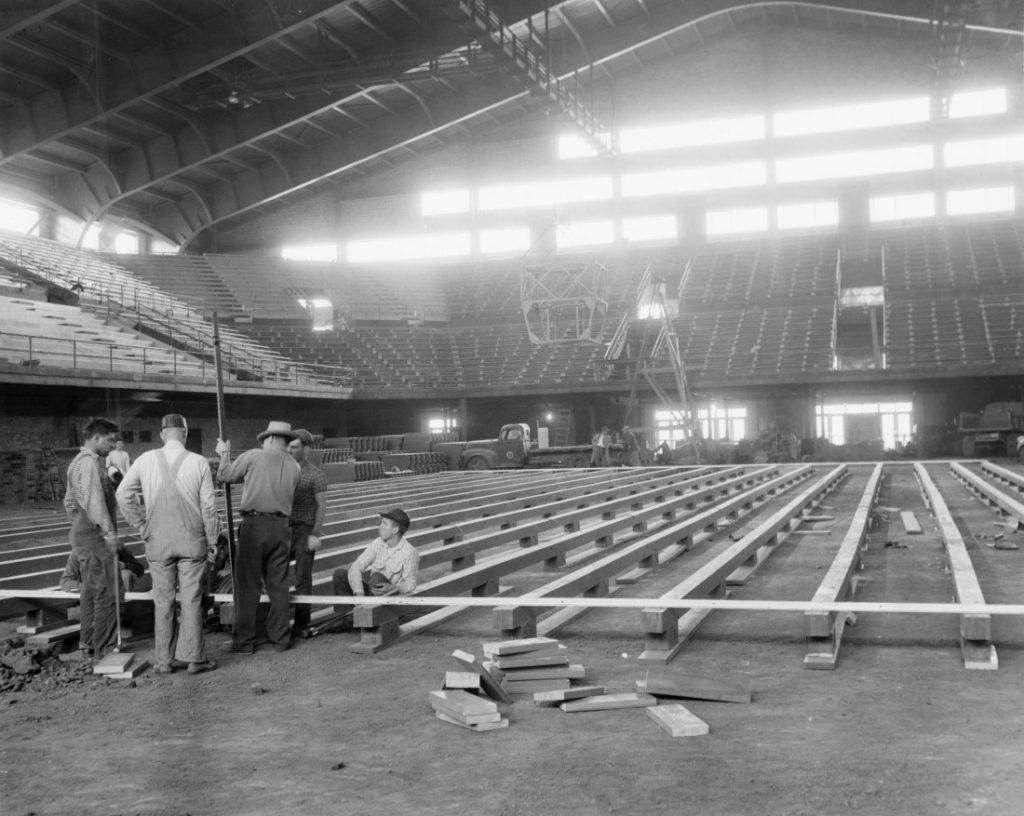 What does that view look like today? The answer to that question comes courtesy of KU student Rick McNabb. As part of a project for HIST 348 (History of the Peoples of Kansas), Rick found the above image in University Archives and later juxtaposed it with a picture he took at the men's basketball game against Eastern Michigan on December 29, 2018. Play the video below to see! You can also move the slider back and forth yourself by visiting Rick's post on the re.photos website.
Caitlin Donnelly
Head of Public Services