September 24th, 2015
Each week we'll be posting a photograph from University Archives that shows a scene from KU's past. We've also scanned more than 6,700 images from KU's University Archives and made them available online; be sure to check them out!
Some of the images of campus in our photograph collection are actually postcards. The one shown below includes a message from KU student Frank Joste to his mother. If you've ever arrived at school for a new semester and realized that you forgot something at home, you can appreciate Frank's predicament!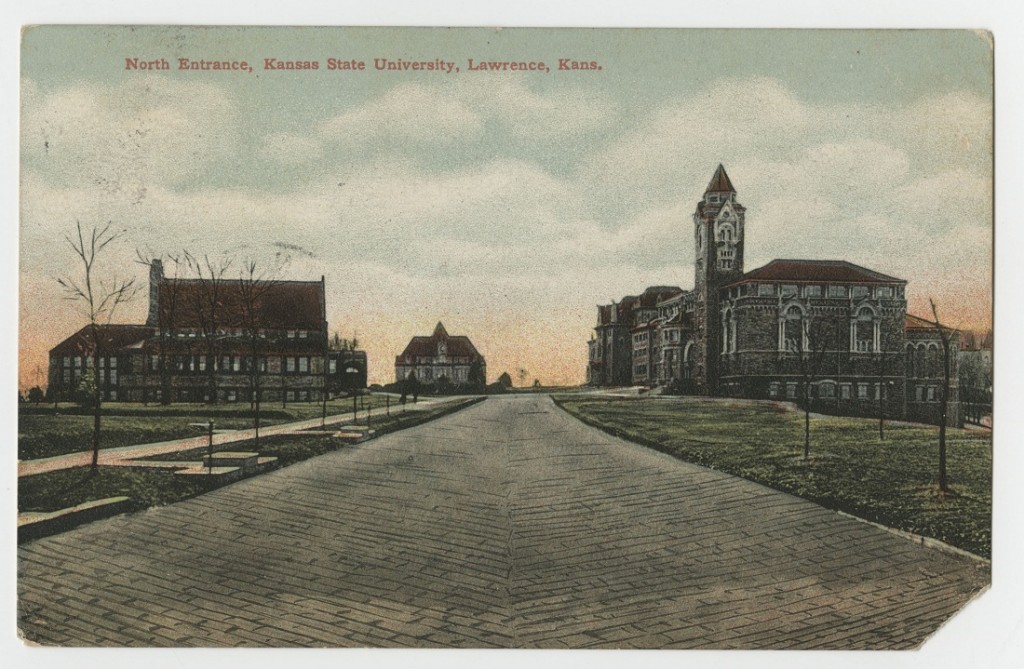 Postcard showing the North Entrance to KU, 1910.
The buildings, from left to right, are Spooner Library, old Blake Hall,
old Fraser Hall (mostly obscured) and Dyche Hall. We highlighted a
photograph with a similar view, from 1896, last December. Click image to enlarge.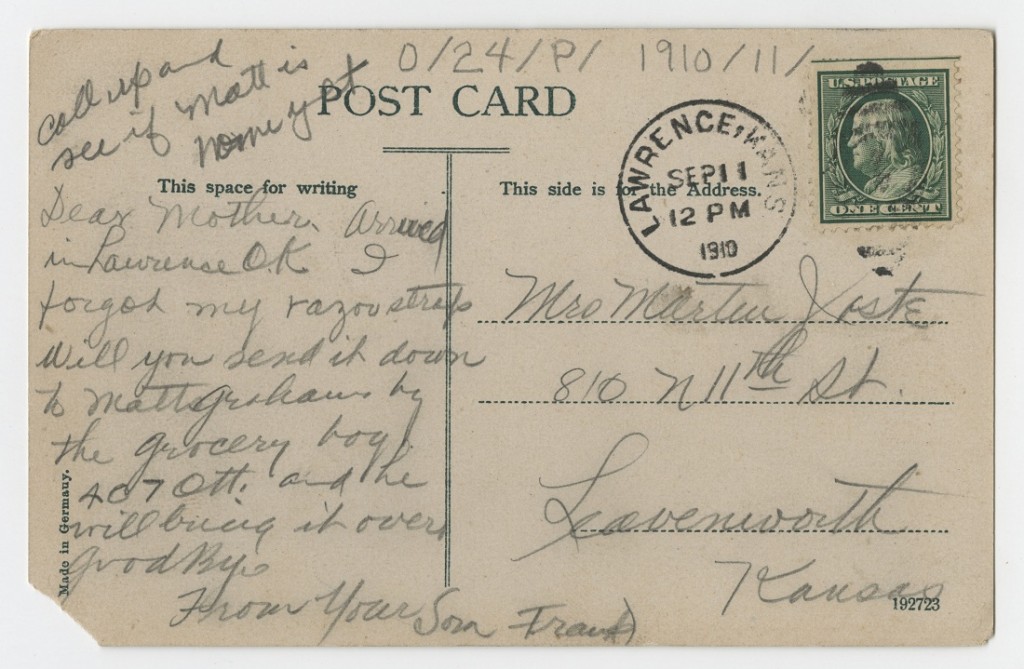 On the back of the postcard is student Frank Joste's message
to his mother, mostly pertaining to a razor strap left at home.
University Archives Photos. Call Number: RG 0/24/P 1910 Prints:
University General: Campus Panoramas (Photos). Click image to enlarge.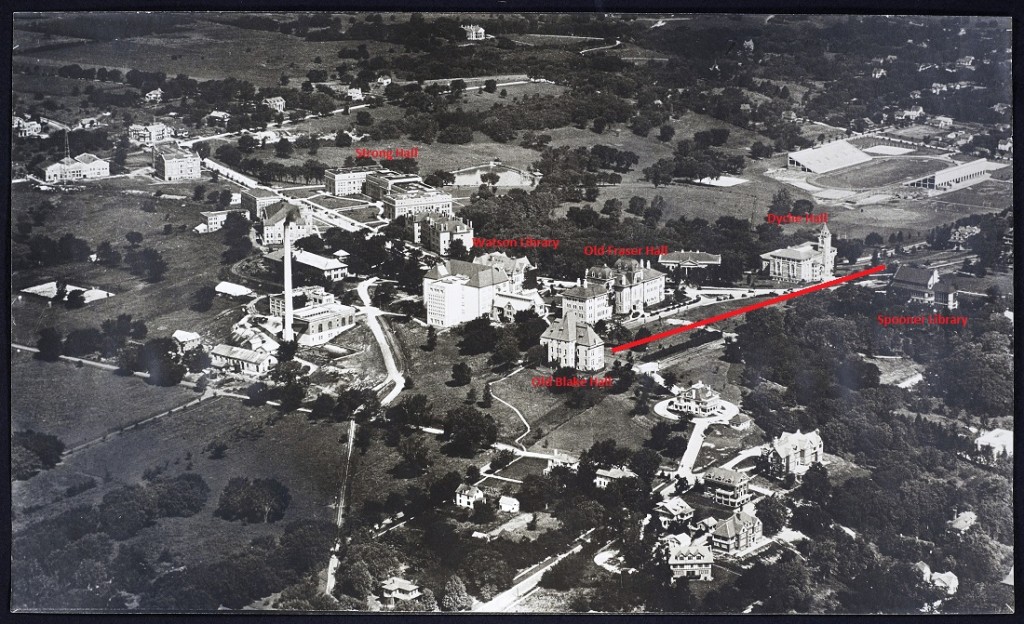 Campus aerial, probably taken in 1923 or 1924.
The red line, from right to left, roughly shows the view featured
on the postcard. The four buildings that can be seen are indicated, too.
Watson Library and Strong Hall had not yet been built in 1910,
but they are also marked on the photograph, as points of reference.
University Archives Photos. Call Number: RG 0/24/A 1920s Prints:
University General: Campus Aerials (Photos). Click image to enlarge.
Frank Lewis Joste (1884/5-1964) was born in Leavenworth, Kansas, to Martin (circa 1847-1916) and Miranda Caldwell (circa 1848-1938) Joske. Frank's father was a German immigrant, army veteran, and long-time guard at the Leavenworth federal penitentiary. Frank studied engineering at KU from 1907 to 1911. Although he never graduated, he put his education to good use, apparently spending his entire career working as an engineer for Southwestern Bell, first in St. Louis and then in Fort Worth. Frank married Bertha May Martin (1889-1985) around 1917; the couple had one son, Martin William Joste (1917-1978).
Caitlin Donnelly
Head of Public Services
Melissa Kleinschmidt, Megan Sims, and Abbey Ulrich
Public Services Student Assistants