January 19th, 2017
Each week we'll be posting a photograph from University Archives that shows a scene from KU's past. We've also scanned more than 34,500 images from KU's University Archives and made them available online; be sure to check them out!
Welcome back, Jayhawks! It's the first week of the new semester, meaning that campus is once again busy and bustling, just like the scene shown in this week's photograph.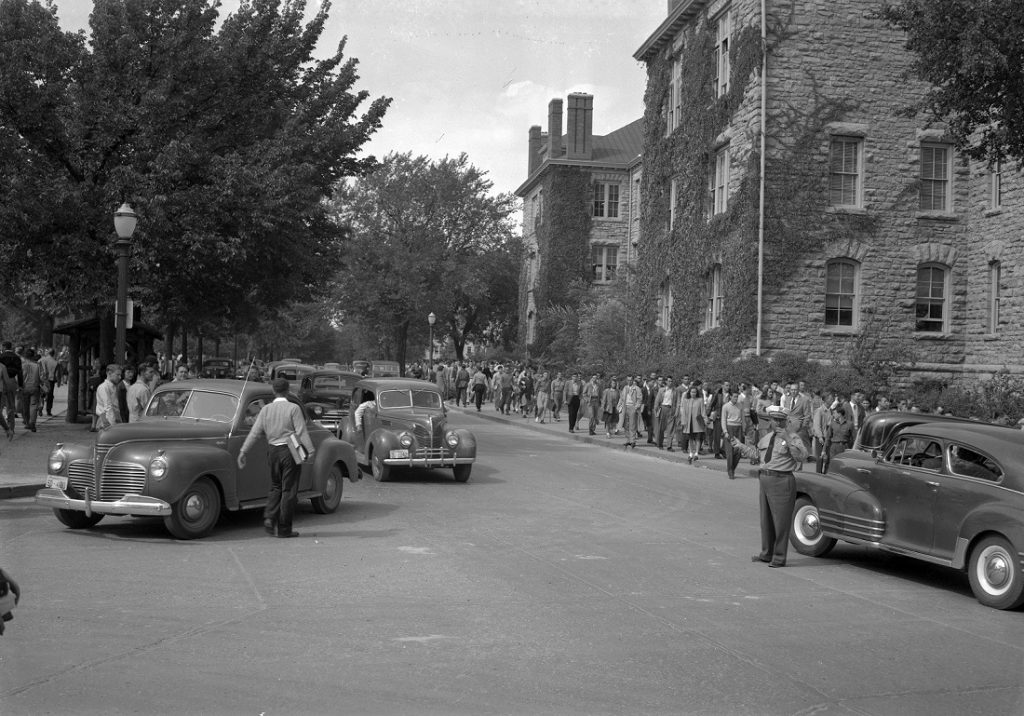 Students walking along Jayhawk Boulevard between classes, 1940-1949.
Bailey Hall is on the right. University Archives Photos.
Call Number: RG 71/0 1940s Prints: Student Activities (Photos).
Click image to enlarge (redirect to Spencer's digital collections).
Caitlin Donnelly
Head of Public Services
Melissa Kleinschmidt and Abbey Ulrich
Public Services Student Assistants