January 5th, 2017
Each week we'll be posting a photograph from University Archives that shows a scene from KU's past. We've also scanned more than 34,500 images from KU's University Archives and made them available online; be sure to check them out!
It's a snowy day on Mount Oread, so this week's photo shows what a snow-covered KU looked like roughly one hundred years ago.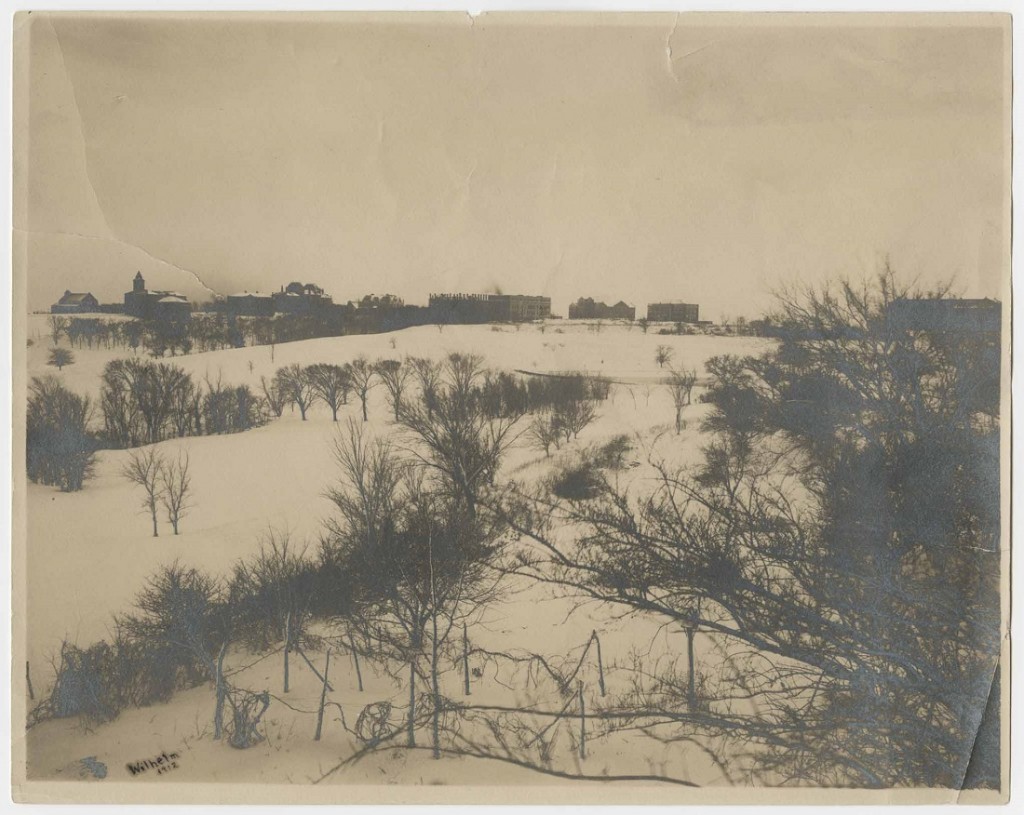 View of campus, covered in snow, looking south, 1915.
From left to right are Spooner Hall (then Spooner Library), Dyche Hall,
Green (now Lippincott) Hall, Old Fraser Hall, Chemistry Hall, Old Snow Hall,
Bailey Hall, Strong Hall, Robinson Gymnasium, Old Haworth Hall, and
Marvin Hall. Potter Lake is also visible. University Archives Photos.
Call Number: RG 0/24/1 Snow 1915 Prints: Campus: Areas and Objects (Photos).
Click image to enlarge (redirect to Spencer's digital collections).
Caitlin Donnelly
Head of Public Services
Melissa Kleinschmidt and Abbey Ulrich
Public Services Student Assistants