October 19th, 2017
Each week we'll be posting a photograph from University Archives that shows a scene from KU's past. We've also scanned more than 34,800 images from KU's University Archives and made them available online; be sure to check them out!
It's starting look like autumn on Mount Oread, with leaves and colors similar to the scene in this week's picture!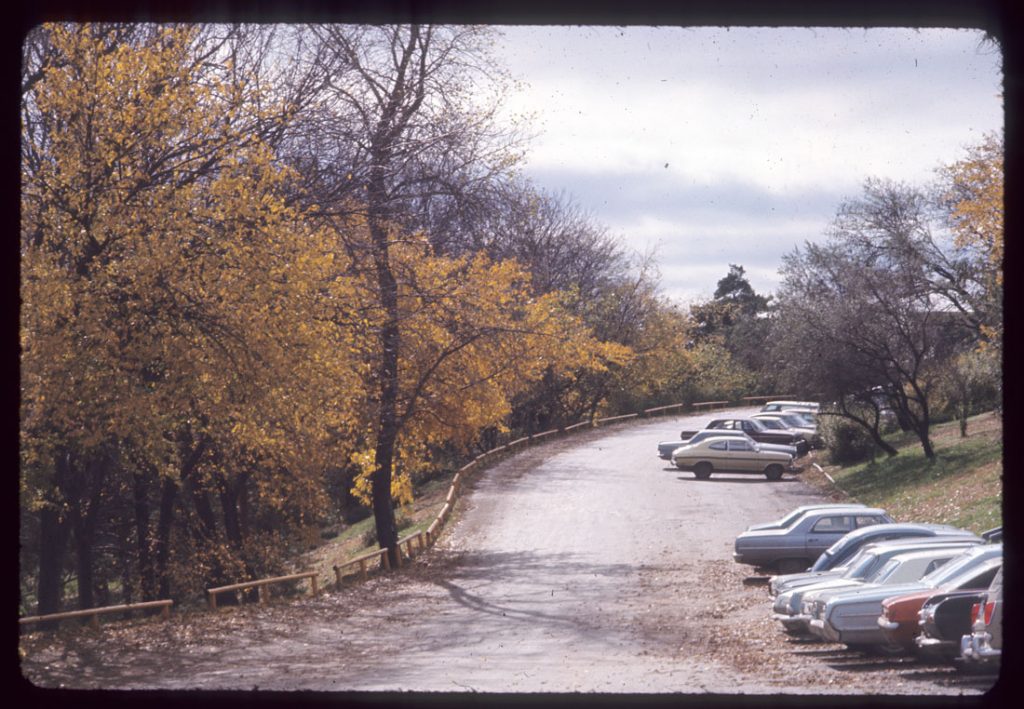 Memorial Drive in the fall, 1960s. University Archives Photos.
Call Number: RG 0/24/1 Memorial Drive 1960s Slides: Campus: Areas and Objects (Photos).
Click images to enlarge (redirect to Spencer's digital collections).
Caitlin Donnelly
Head of Public Services