June 17th, 2021
Each week we'll be posting a photograph from University Archives that shows a scene from KU's past. We've also scanned more than 34,800 images from KU's University Archives and made them available online; be sure to check them out!
Tuesday was the thirtieth anniversary of the lightning-induced fire that destroyed Hoch Auditorium on June 15, 1991. In honor of that event, this week's photo highlights Hoch's beginnings.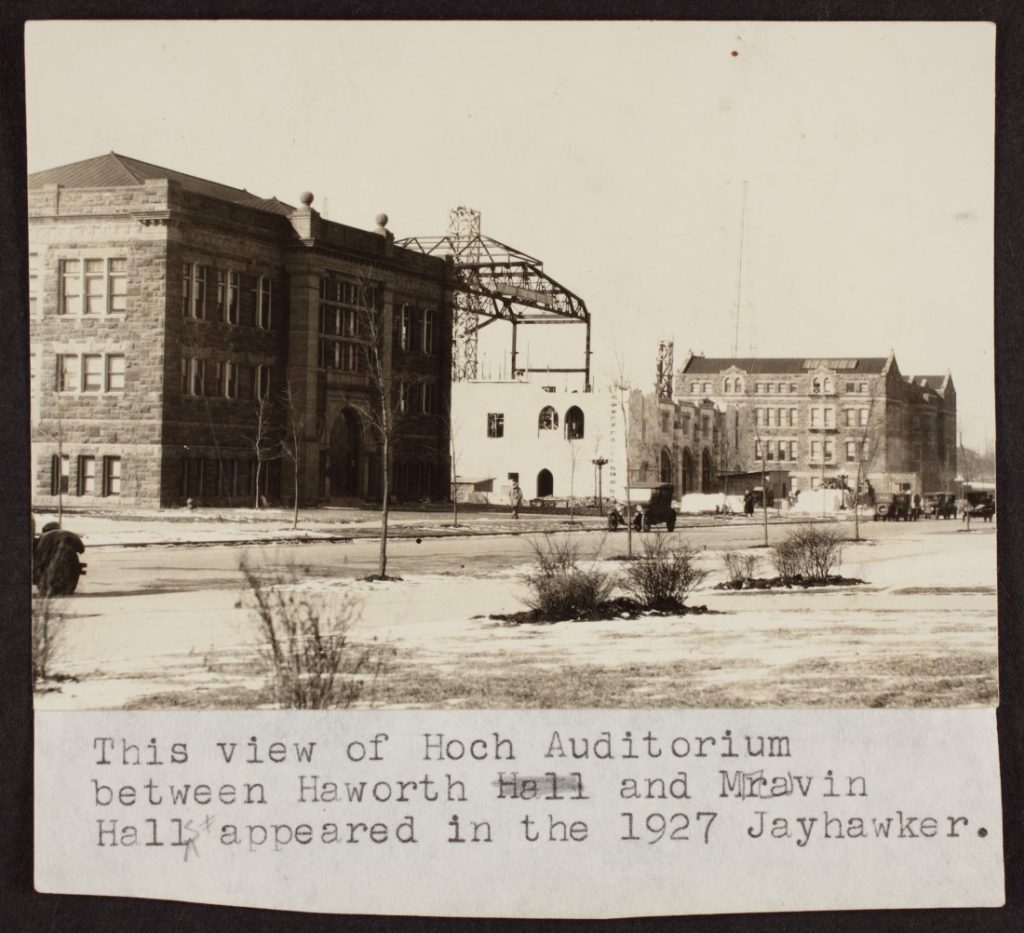 Footage of the 1991 fire from local television station WIBW can be viewed online. You can also find photographs of the fire in our University Archives Photographs digital collection.
Caitlin Klepper
Head of Public Services