December 14th, 2017
Each week we'll be posting a photograph from University Archives that shows a scene from KU's past. We've also scanned more than 34,800 images from KU's University Archives and made them available online; be sure to check them out!
We were saddened to hear about the death of Harold "Hal" Sandy, who created the Happy Jayhawk logo while a student at KU in 1946. Sandy's Jayhawk is still in use today, seven decades later.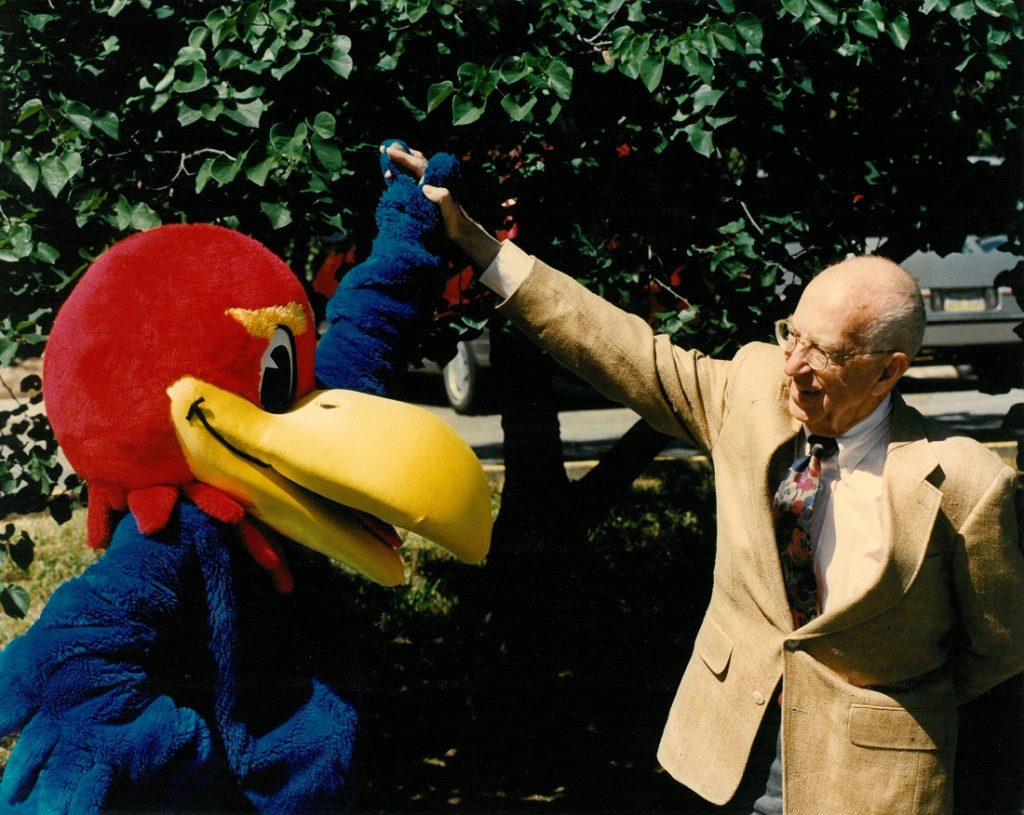 Hal Sandy with Baby Jay, undated. Personal Papers of Hal and Wilda Sandy.
Call Number: PP 506. Click image to enlarge.
You can learn more about Hal Sandy by exploring the digital version of Spencer Research Library's 2012 exhibit, 100 Years of the Jayhawk.
Caitlin Donnelly
Head of Public Services