August 27th, 2015
Each week we'll be posting a photograph from University Archives that shows a scene from KU's past. We've also scanned more than 6,000 images from KU's University Archives and made them available online; be sure to check them out!
As the new school year gets under way, remember to ask a KU librarian for assistance with your research papers, projects, and coursework. We're here – and happy – to help!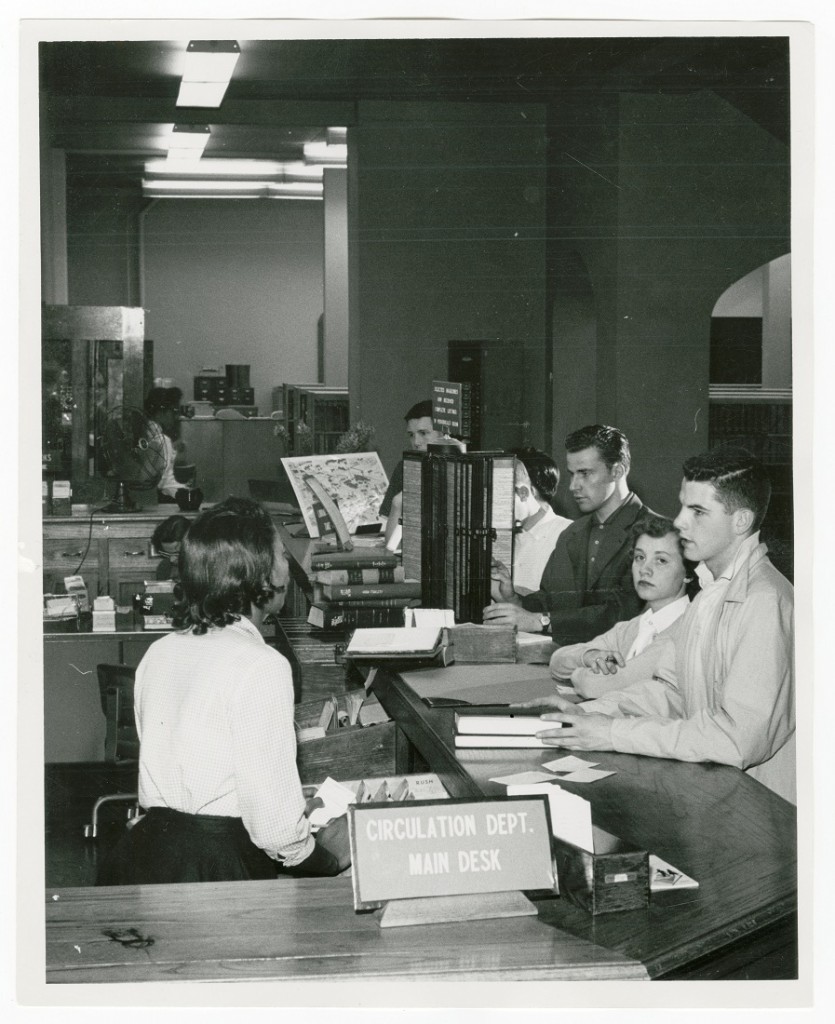 The old circulation desk on the fourth floor of Watson Library, 1958.
Librarian Nancy Taylor is in the foreground. University Archives Photos.
Call Number: RG 32/14 1958 Prints: University of Kansas Libraries:
Circulation (Photos). Click image to enlarge.
Caitlin Donnelly
Head of Public Services
Melissa Kleinschmidt, Megan Sims, and Abbey Ulrich
Public Services Student Assistants