April 28th, 2023
Check the blog each Friday for a new "That's Distinctive!" post. I created the series because I genuinely believe there is something in our collections for everyone, whether you're writing a paper or just want to have a look. "That's Distinctive!" will provide a more lighthearted glimpse into the diverse and unique materials at Spencer – including items that many people may not realize the library holds. If you have suggested topics for a future item feature or questions about the collections, feel free to leave a comment at the bottom of this page.
Happy Arbor Day! Today, April 28, is Arbor Day. According to Almanac, Arbor Day is largely celebrated on the last Friday of April, although some states celebrate on days that better coincide with tree planting times. Much like Earth Day, Arbor Day is a holiday that celebrates nature. Its purpose is to encourage people to plant trees, and many communities traditionally take the opportunity to organize tree-planting and litter-collecting events on or around the holiday.
The first Arbor Day occurred on April 10, 1872, in Nebraska City, Nebraska. It's estimated that nearly one million trees were planted on this day. Within twenty years of its creation, the holiday was celebrated in every American state except Delaware, who eventually joined in participation. Many other countries also observe the holiday but often on a different day and under a different name.
This week we share selected pages from the Hand-Book of Tree-Planting by N.H. Egleston. Published in 1884, the book covers "why to plant, where to plant, what to plant, and how to plant."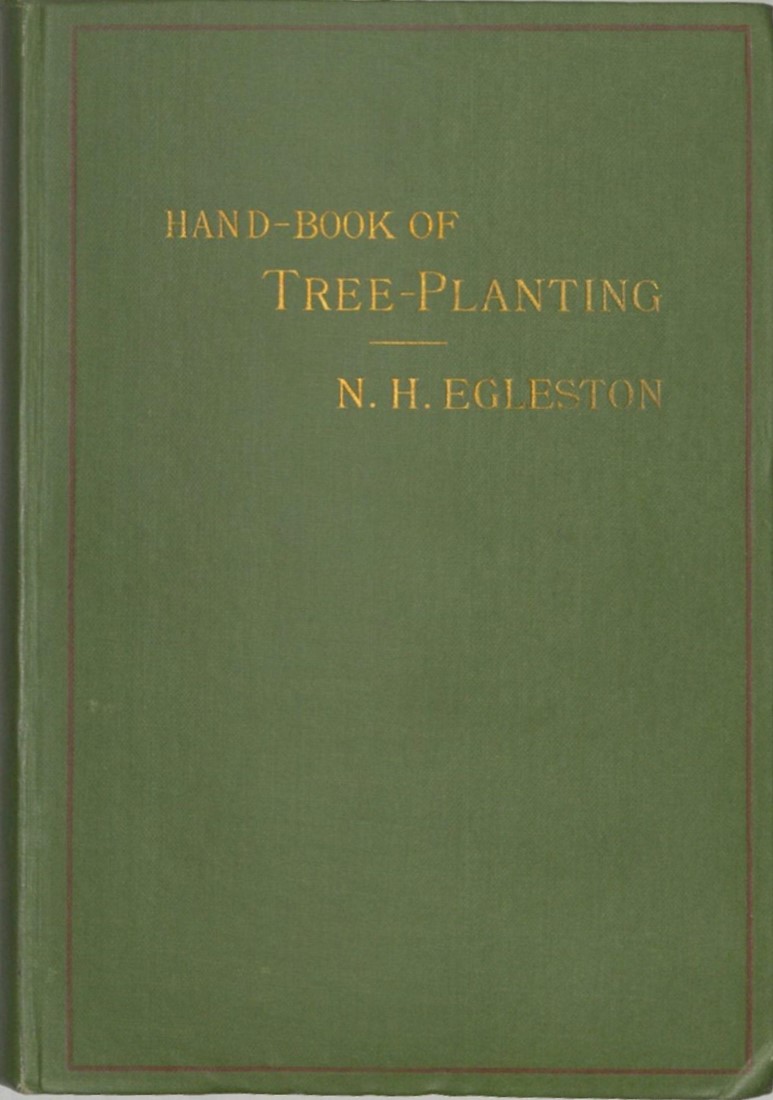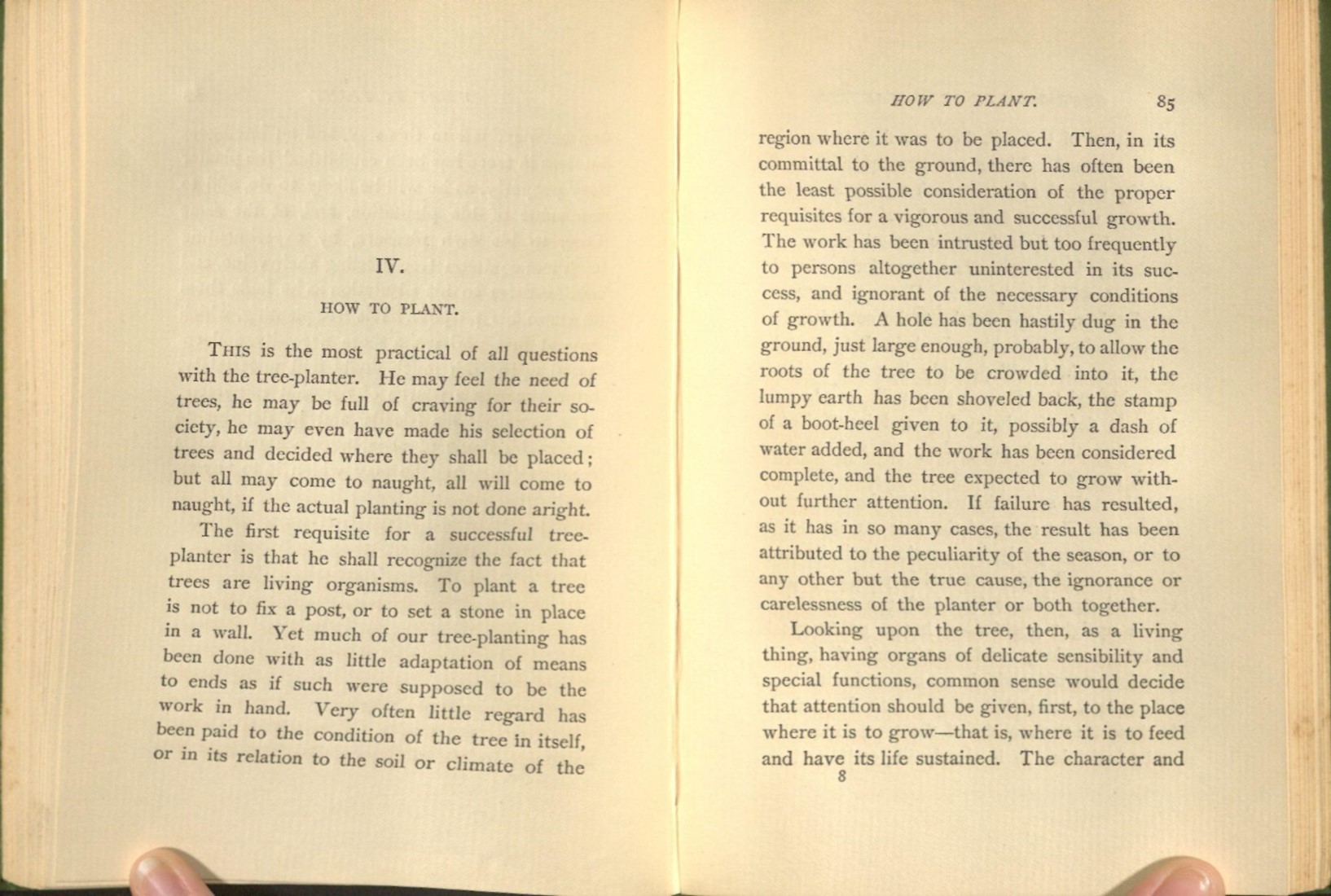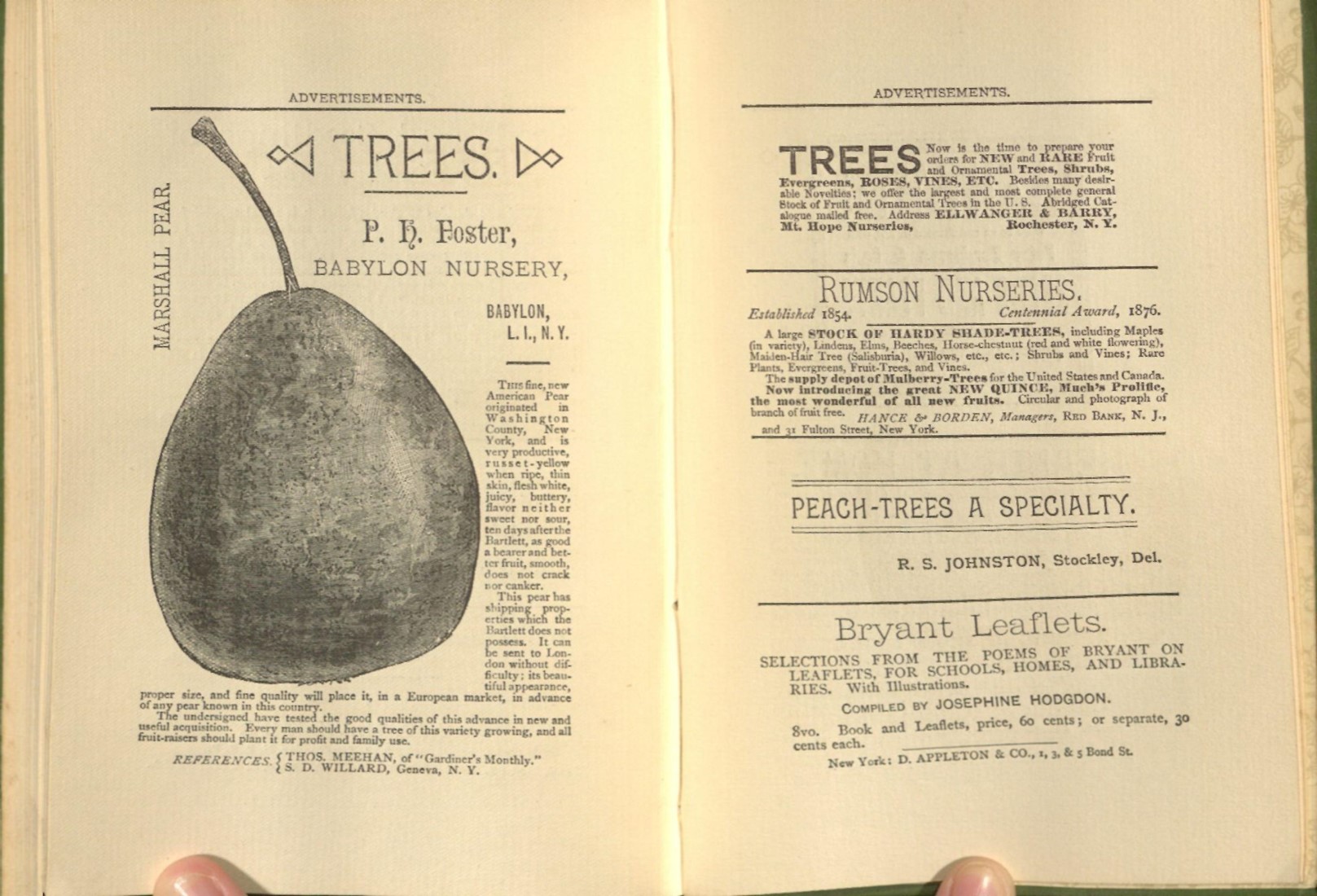 Tiffany McIntosh
Public Services