September 27th, 2018
Each week we'll be posting a photograph from University Archives that shows a scene from KU's past. We've also scanned more than 34,800 images from KU's University Archives and made them available online; be sure to check them out!
We're excited about tonight's Homecoming parade and this Saturday's game against Oklahoma State! This week's photo looks back at another year when the Jayhawks faced the Cowboys in the Homecoming game.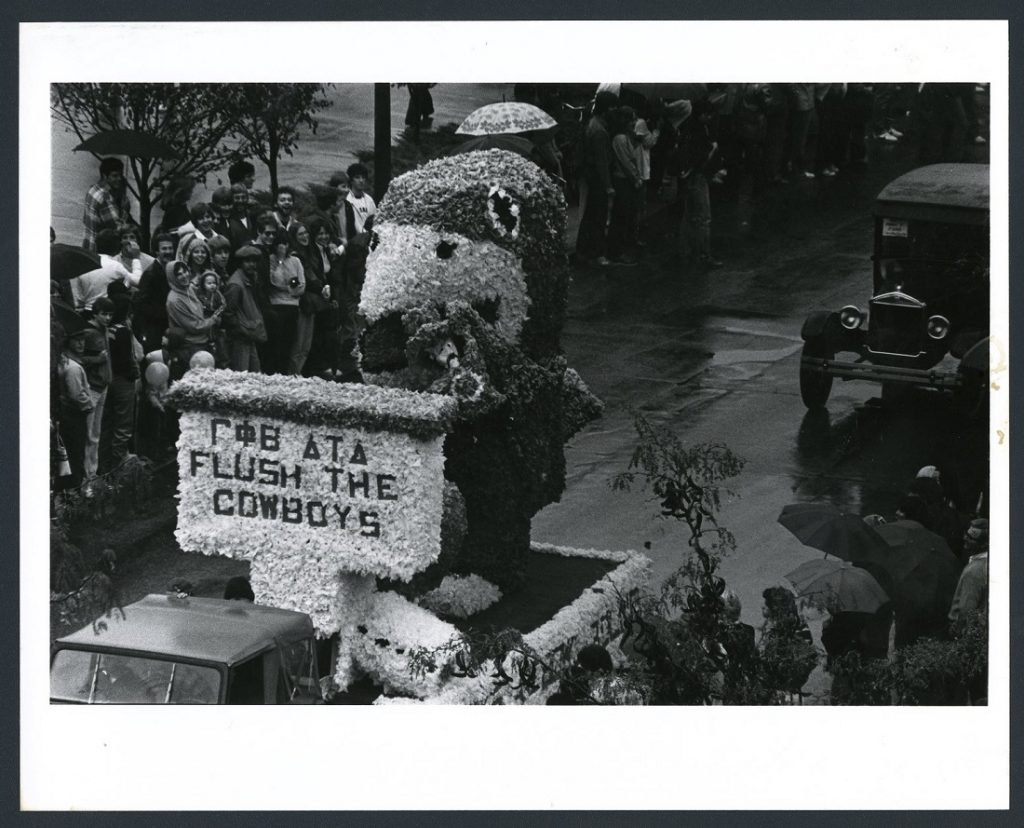 "Flush the Cowboys" float in the Homecoming parade, 1979. University Archives Photos.
Call Number: RG 71/1 1979 Prints: Student Activities: Homecoming (Photos).
Click image to enlarge (redirect to Spencer's digital collections).
Check out additional floats from the 1979 Homecoming parade.
Caitlin Donnelly
Head of Public Services