Throwback Thursday: Umbrella Parade Edition
Each week we'll be posting a photograph from University Archives that shows a scene from KU's past. We've also scanned more than 34,800 images from KU's University Archives and made them available online; be sure to check them out!
This Sunday, KU graduates will take part in the tradition of walking down the hill from the Campanile to Memorial Stadium for the Commencement ceremony. This week's photo shows an early version of this procession, which followed roughly the same route that this year's graduates will take.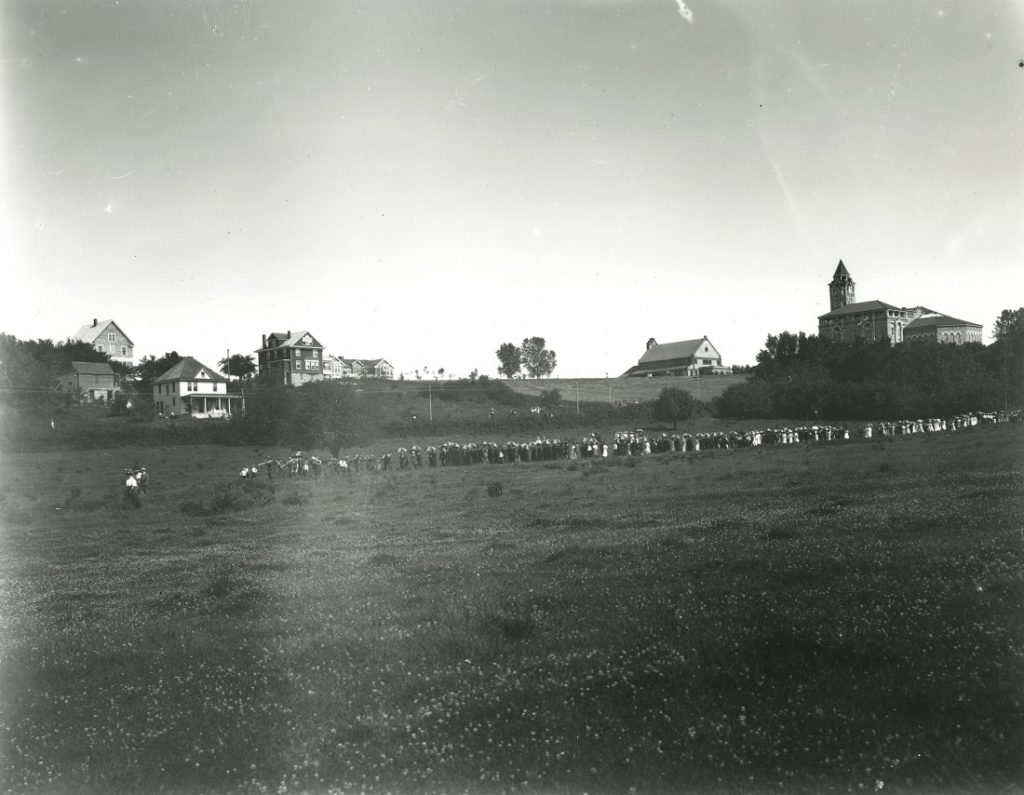 An umbrella parade to McCook Field – located roughly where Memorial Stadium
now stands – during Commencement week festivities, June 9, 1908. University Archives Photos.
Call Number: RG 0/17 1908 Prints: University General: Commencement (Photos).
Click image to enlarge (redirect to Spencer's digital collections).
You can see the umbrellas more clearly by clicking on the photo and then zooming in. You'll also see that some participants – presumably KU seniors – are wearing graduation caps and gowns.
Notice Dyche Hall and Spooner Hall in the background. The large open space to their left is where the Memorial Union now stands.
The Lawrence Daily World newspaper previewed the umbrella parade in an article on May 20, 1908: "Another unique feature [of this year's Commencement] will be the alumni umbrella parade. Gorgeous red and blue umbrellas decorated with the class numerals have been provided, under the gentle shade of which the visiting alumni will parade from Fraser hall to [t]he gymnasium [Robinson Gymnasium, where Wescoe Hall is now] for the alumni banquet, and then to McCook field for the senior-alumni baseball game."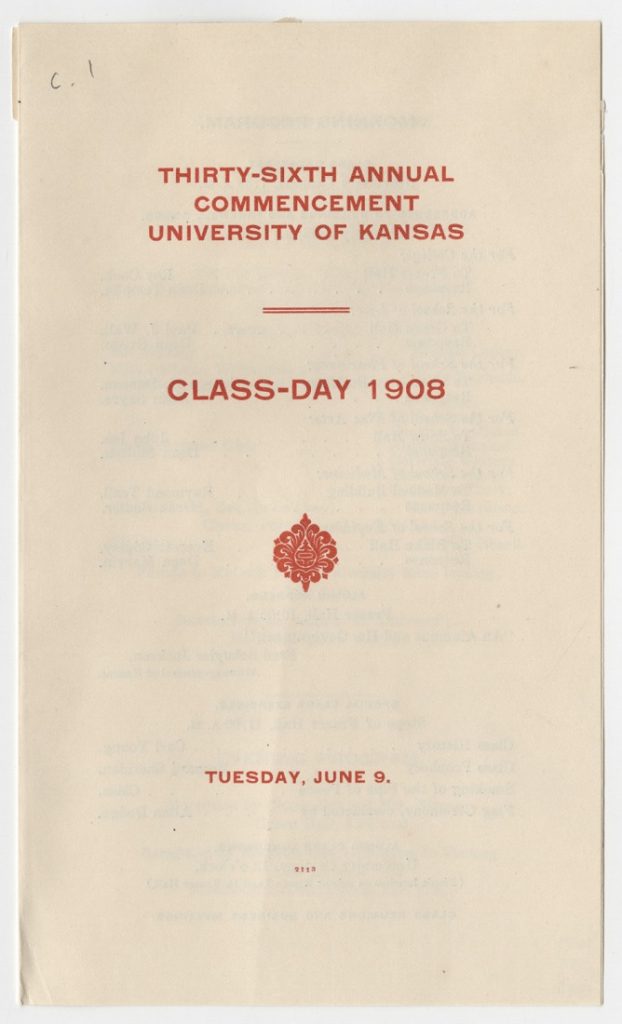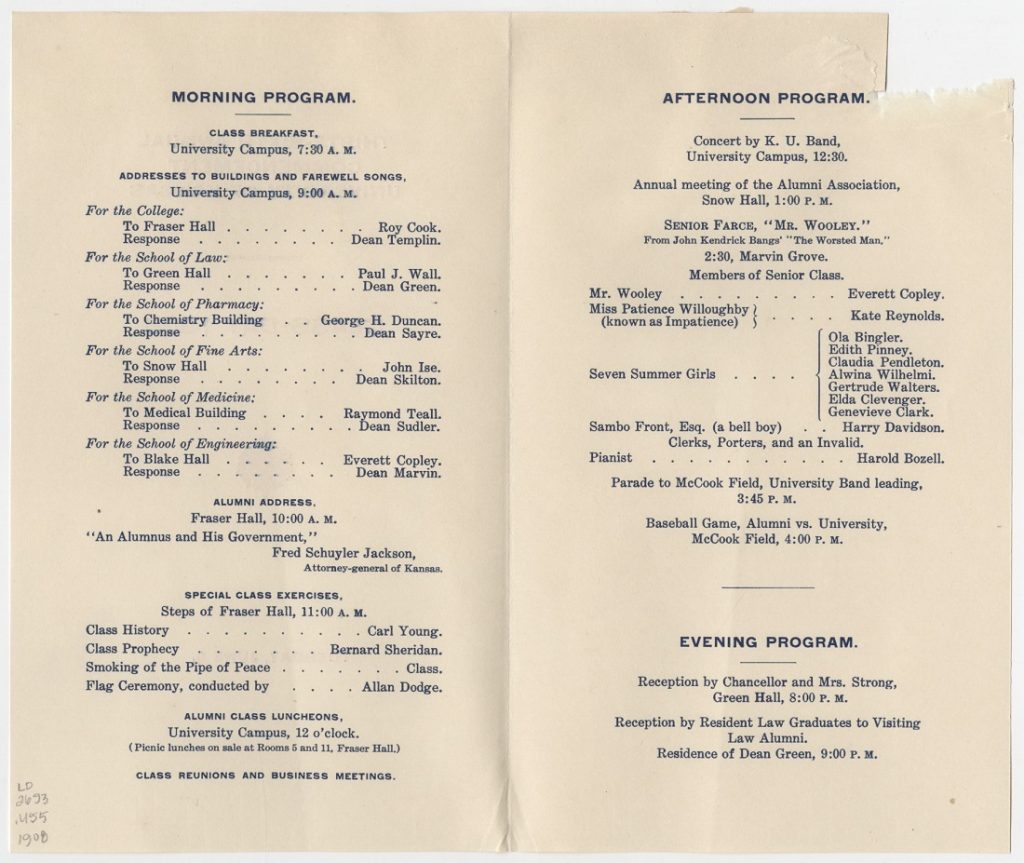 The schedule for Class Day, 1908. The umbrella parade took place between 3:45 and 4:00pm.
During KU's early years, Class Day was one of the features of Commencement,
which included several days of celebrations and events beyond the graduation ceremony itself.
University Archives. Call Number: LD 2693 .U55 1908. Click image to enlarge.
Caitlin Donnelly
Head of Public Services
Tags: Caitlin Donnelly, Campus, Commencement, Dyche Hall, KU History, Parades, photographs, Spooner Hall, Students, Throwback Thursday, University Archives, University history, University of Kansas