July 4th, 2018
Each week we'll be posting a photograph from University Archives that shows a scene from KU's past. We've also scanned more than 34,800 images from KU's University Archives and made them available online; be sure to check them out!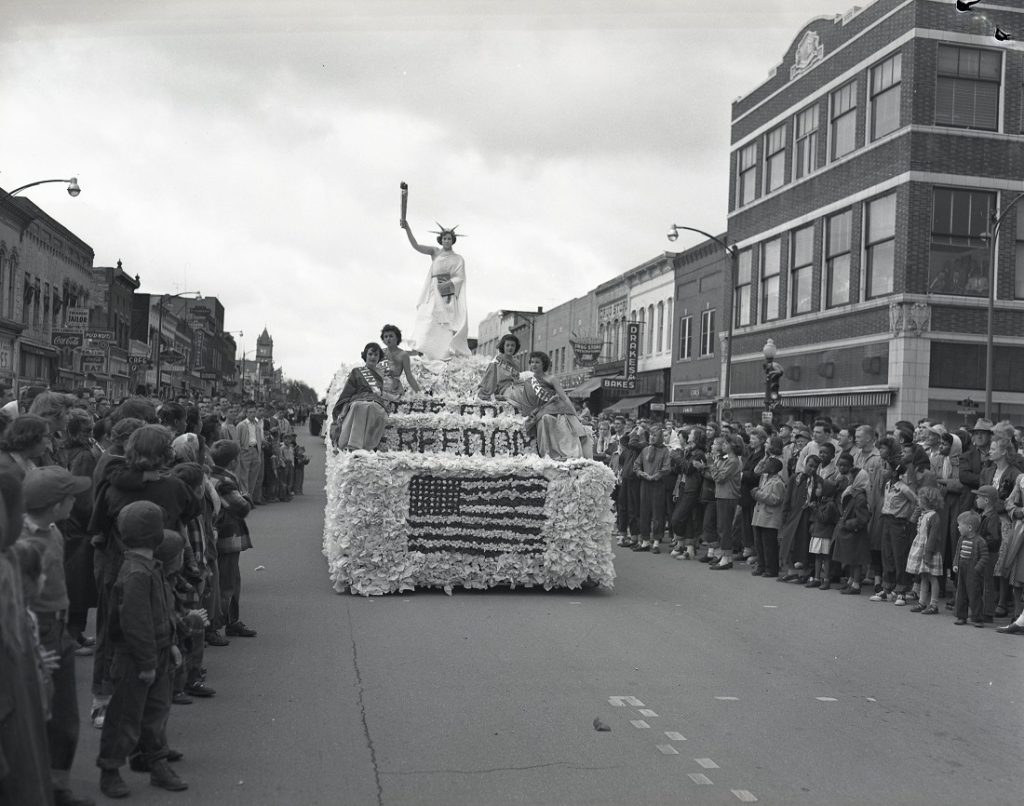 A patriotic float in the Kansas Relays parade, 1950s. University Archives Photos.
Call Number: RG 71/2 1950s Negatives: Student Activities: Kansas Relays (Photos).
Click image to enlarge (redirect to Spencer's digital collections).
This picture was taken on Massachusetts Street at Ninth, looking south. The corner building on the right is Weavers Department Store; the spire in the background is the Douglas County Courthouse.
Zoom in to see the words on the sashes being worn by the four seated women. They refer to President Franklin Roosevelt's "four freedoms," articulated in his Annual Message to Congress (State of the Union Address) on January 6, 1941: the freedom of speech, the freedom of worship, the freedom from want, and the freedom from fear.
Caitlin Donnelly
Head of Public Services