October 26th, 2017
Each week we'll be posting a photograph from University Archives that shows a scene from KU's past. We've also scanned more than 34,800 images from KU's University Archives and made them available online; be sure to check them out!
Happy Halloween!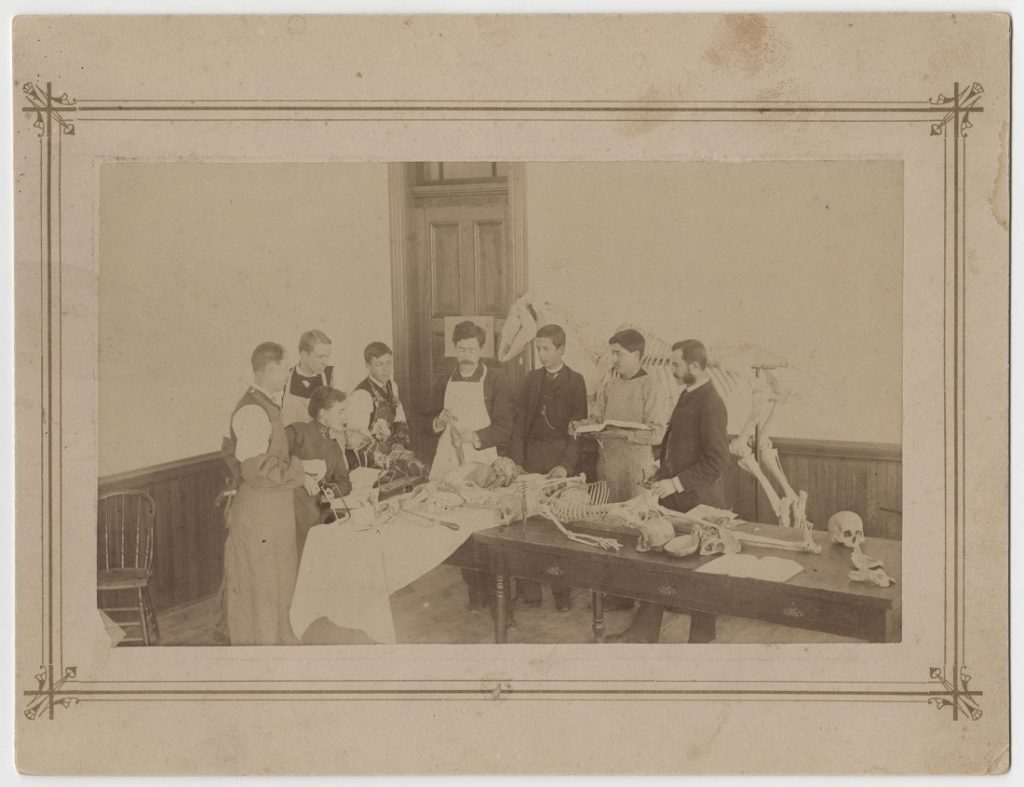 Professor Lewis Lindsay Dyche teaching an anatomy class, 1890s.
University Archives Photos. Call Number: RG 41/ Faculty:
Dyche, Lewis Lindsay (Photos). Click image to enlarge.
Another view of this class is available online through Spencer's digital collections. Note the skeleton on the right side of the photo, with what appears to be a tabletop easel and a cat.
Caitlin Donnelly
Head of Public Services