August 2nd, 2018
Each week we'll be posting a photograph from University Archives that shows a scene from KU's past. We've also scanned more than 34,800 images from KU's University Archives and made them available online; be sure to check them out!
Did you know that KU's first mascot was a bulldog? For awhile, the Jayhawk and the Bulldog were both used as mascots. In November 1958, the Jayhawk became KU's official, and lone, mascot.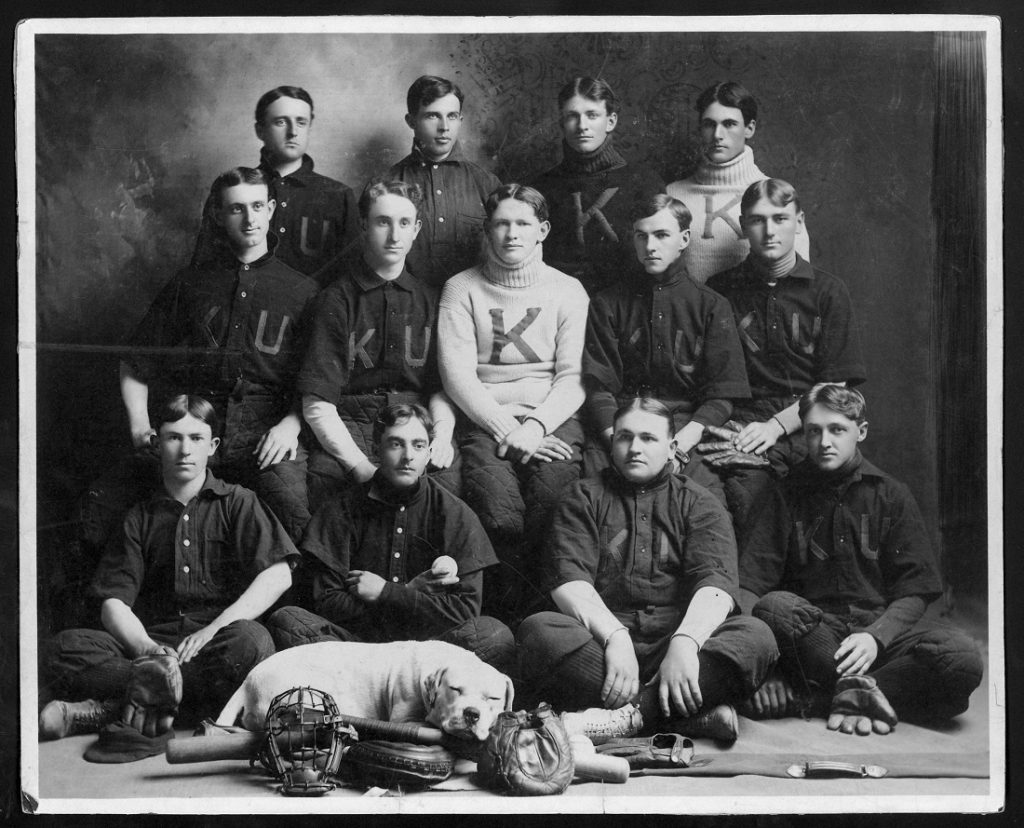 The KU baseball team with the university's bulldog mascot, 1903. University Archives Photos.
Call Number: RG 66/12 1903 Prints: Athletic Department: Baseball (Photos).
Click image to enlarge (redirect to Spencer's digital collections).
You can see our previous "Dog Days of Summer" blog post from 2015.
Caitlin Donnelly
Head of Public Services