April 25th, 2019
Each week we'll be posting a photograph from University Archives that shows a scene from KU's past. We've also scanned more than 34,800 images from KU's University Archives and made them available online; be sure to check them out!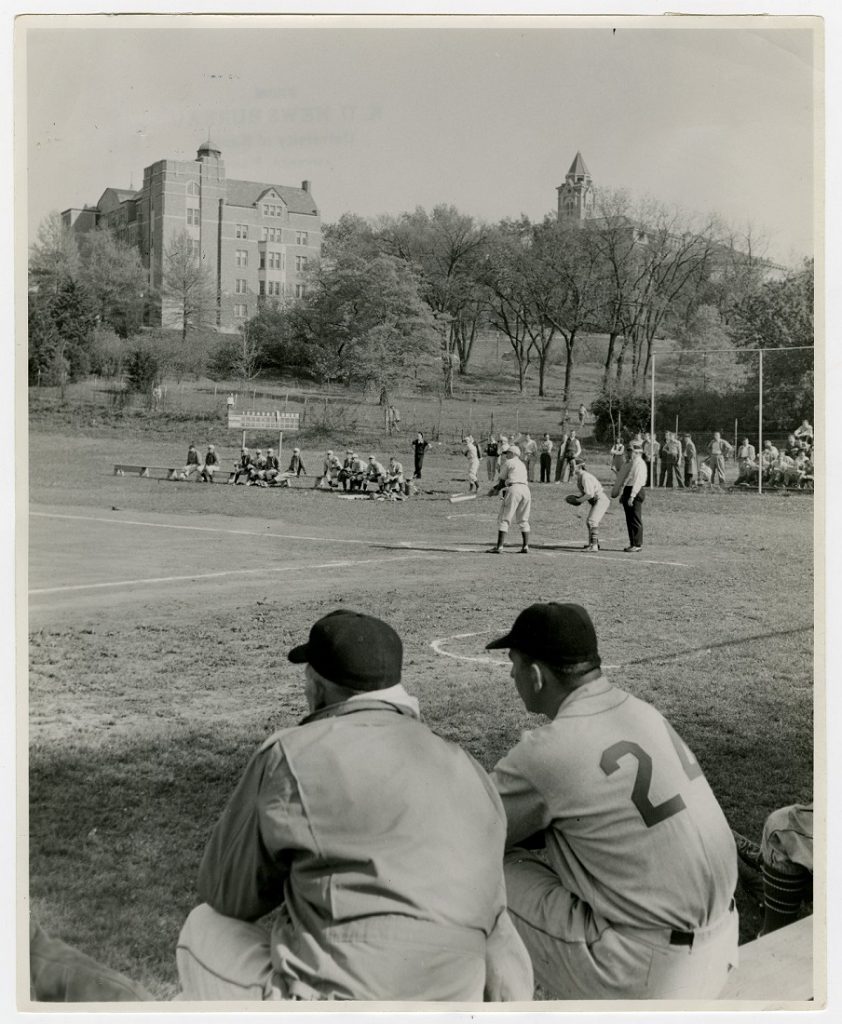 A KU baseball game, 1950s. The back of the Union (left) and Dyche Hall (right)
are visible in the background. The photo appears to have been taken in the vicinity
of where the Spencer Museum of Art now stands. University Archives Photos.
Call Number: RG 66/12 1950s Prints: Athletic Department: Baseball (Photos).
Click image to enlarge (redirect to Spencer's digital collections).
Caitlin Donnelly
Head of Public Services