October 11th, 2023
Stoker-ed about Halloween? Count get enough spooky stories? Excited to sink your teeth into this year's Booktoberfest Community Read at Lawrence Public Library?
But of corpse!
Stop by and check out Spencer's current short-term exhibit (ahem, exhi-bite) featuring a selection of materials by Bram Stoker, special editions of his novel Dracula, and copies of other early vampire stories. Highlights include:
the first installment of The Primrose Path, Stoker's first novel that was initially published as a serial in 1875;
a handwritten draft of an unpublished article written and signed by Bram Stoker in 1887;
an early edition of the first fully realized vampire story in English; and
a copy of Dracula printed for servicemembers during World War II.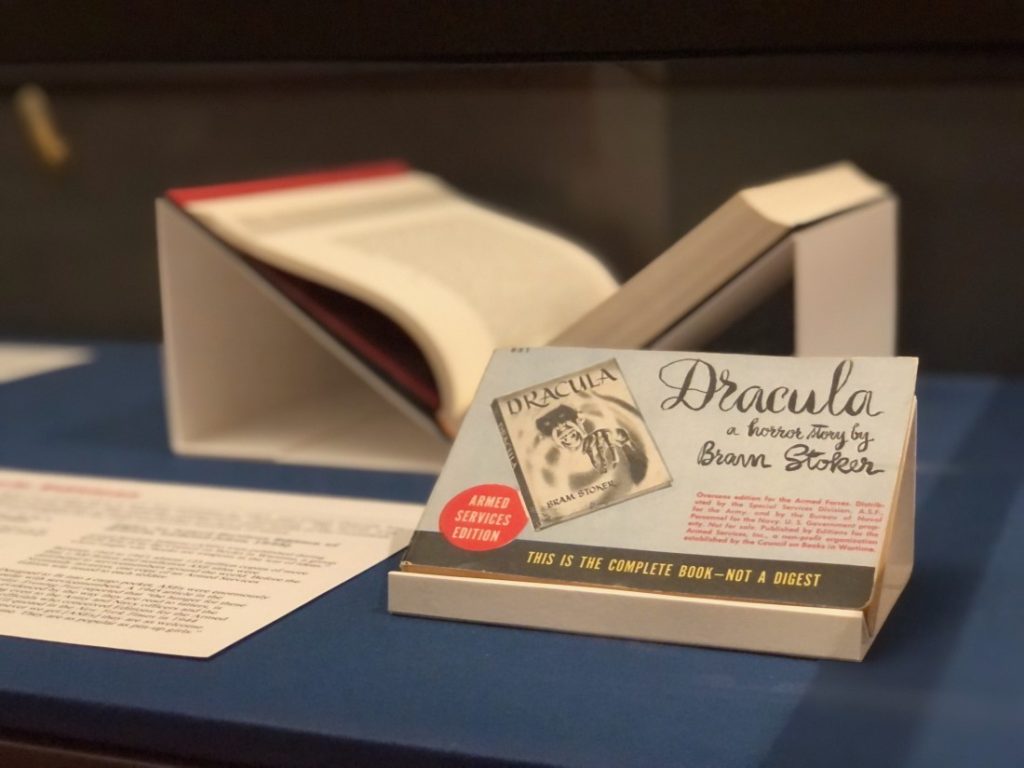 We hope to see you if you're in our neck of the woods! The display is free and open to the public in Spencer's North Gallery until October 31. Be sure to also download, print, and enjoy Spencer's Halloween-inspired coloring pages and Frankenstein-themed MadLibs.
Caitlin Klepper
Head of Public Services