February 5th, 2019
Who was Kenneth Spencer, the namesake of Spencer Research Library? Why is the library named after him? If you've ever asked yourself these questions and wondered about the library's origins, be sure to visit and explore its current exhibit, Meet the Spencers: A Marriage of Arts and Sciences.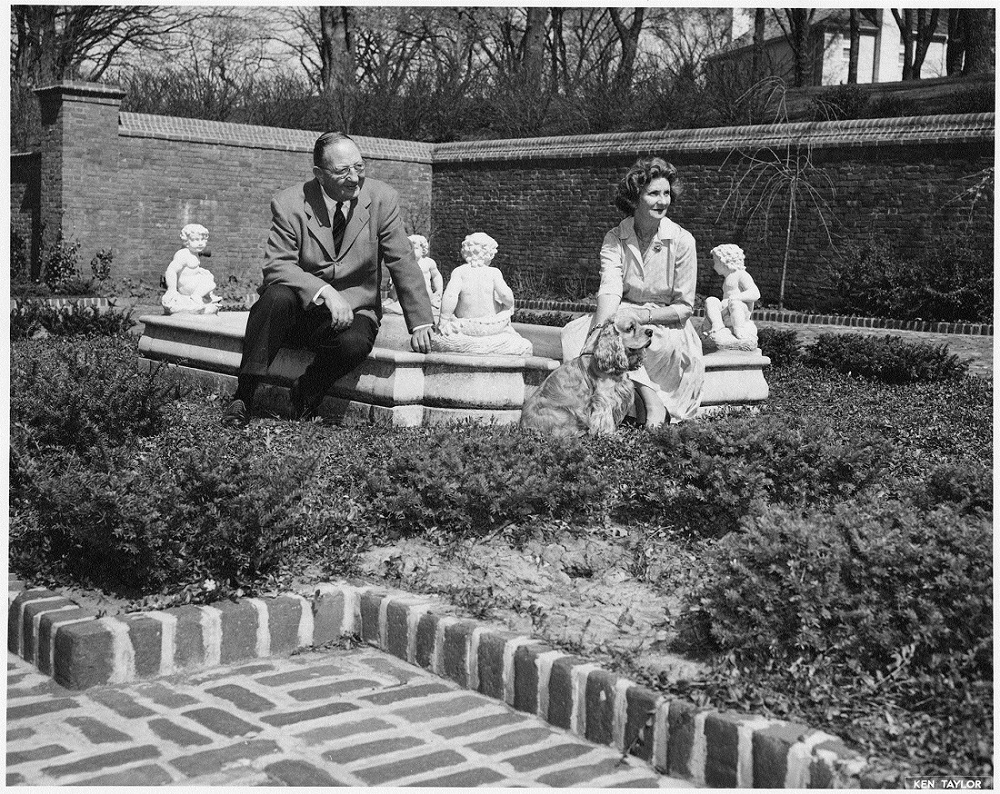 Kenneth and Helen Spencer with their dog Topper in the garden of their home at
2900 Verona Road in Mission Hills, Kansas, spring 1959.
Helen Foresman Spencer Papers. Call Number: RH MS-P 542. Click image to enlarge.
The exhibit provides a personal look at the lives of Kenneth Spencer and his wife Helen, including:
their childhoods growing up in southeastern Kansas and southwestern Missouri
their relationship and marriage
their hobbies and interests
Kenneth's work as an engineer and accomplishments as a business leader in Kansas City
the creation of Kenneth Spencer Research Library.
Additionally, the exhibit examines the Spencers' significant philanthropic work, particularly Helen's dynamic leadership of the Kenneth A. and Helen F. Spencer Foundation after her husband's death in 1960. The foundation provided funds for major construction projects at many institutions throughout the Kansas City area, including KU's Lawrence campus. For example, gifts from the Foundation and from Helen personally ensured the construction of Spencer Research Library as well as the Helen Foresman Spencer Museum of Art.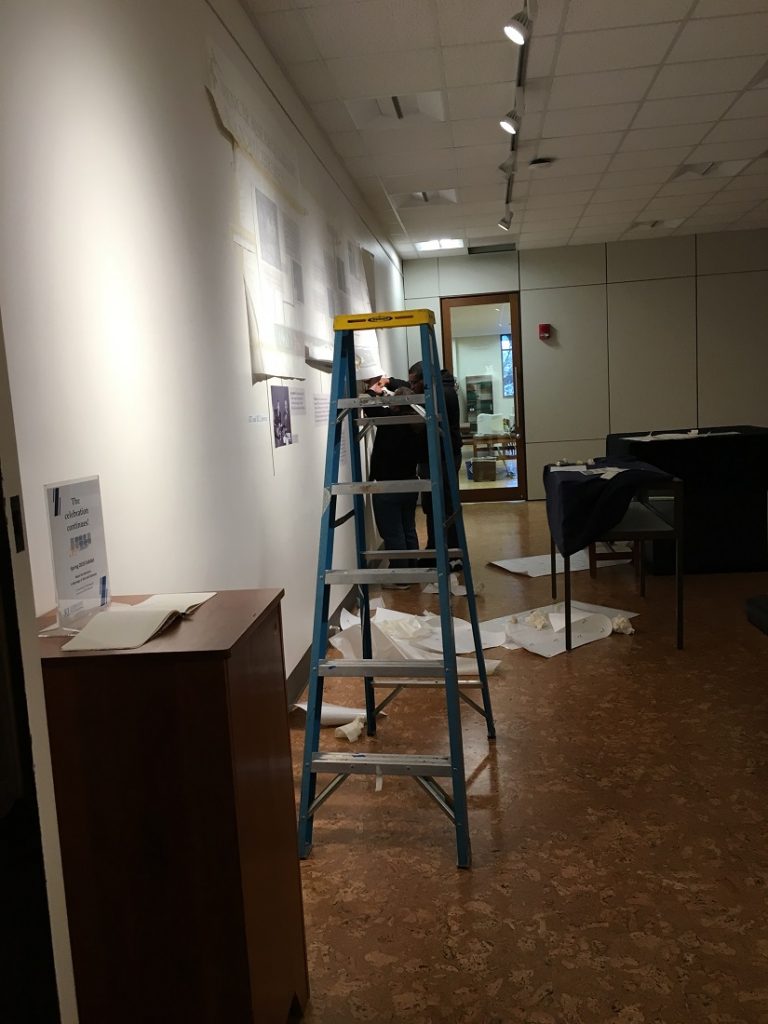 Installing wall labels can be a messy business. Shown here is a
timeline of the early history of Spencer Research Library
in the context of KU's history in the 1960s, part of the new
Meet the Spencers exhibit. Click image to enlarge.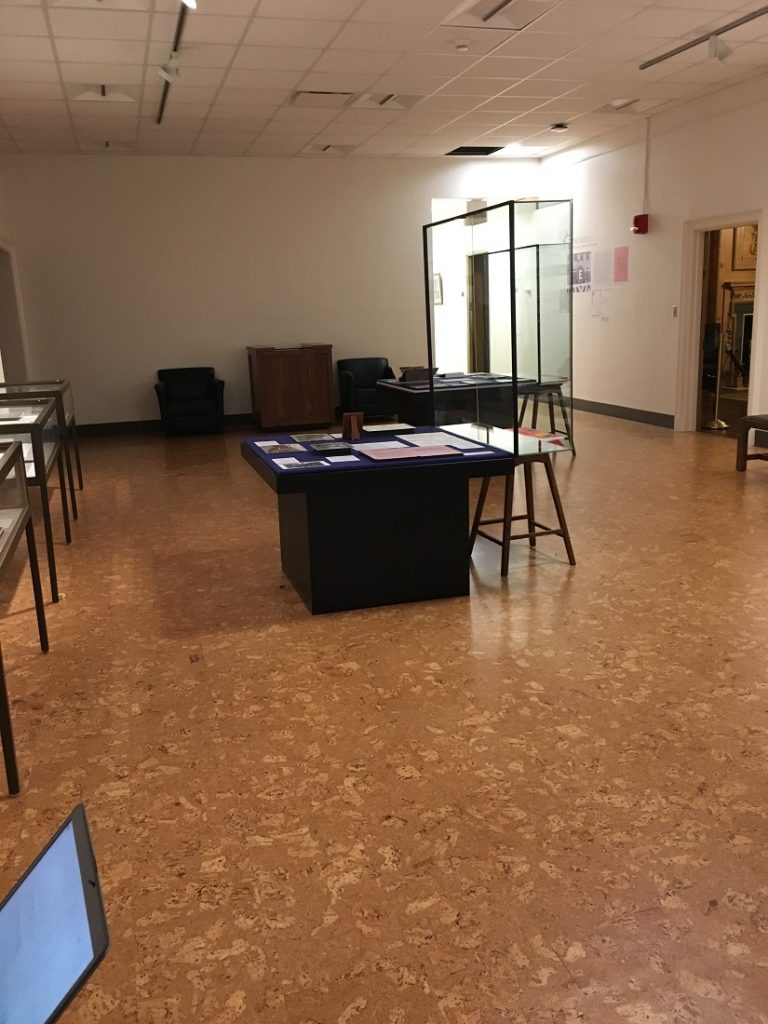 The installation of items for the Meet the Spencers exhibit.
Library staff try not to open the heavy glass case covers too frequently.
In 1968, Helen Spencer selected and purchased the five large German-made
display cases now located in the Exhibit Space. Click image to enlarge.
The opening reception for Meet the Spencers will be held this Thursday, February 7, 2019. The exhibition will be installed in the third-floor Exhibit Space through June 2019 as part of ongoing celebrations for Spencer Research Library's fiftieth anniversary. It is free and open to the public.
Caitlin Donnelly
Head of Public Services
Marcella Huggard
Archives and Manuscripts Processing Coordinator