January 11th, 2018
Each week we'll be posting a photograph from University Archives that shows a scene from KU's past. We've also scanned more than 34,800 images from KU's University Archives and made them available online; be sure to check them out!
On this date sixty-eight years ago, ground was broken for the Memorial Carillon and Campanile, which honors the 277 KU alumni, students, faculty, and staff who died in World War II.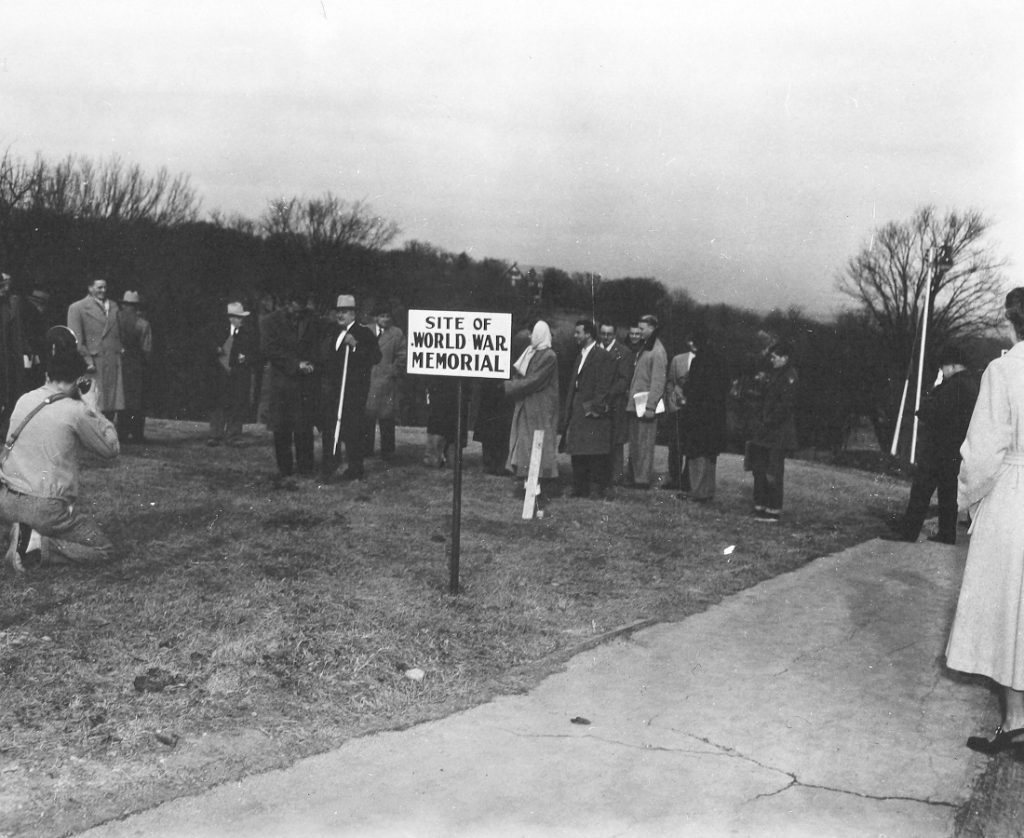 Groundbreaking for the Campanile, January 11, 1950.
University Archives Photos. Call Number: RG 0/22/8 1949 Negatives:
Campus: Buildings: Campanile (Photos).
Click image to enlarge (redirect to Spencer's digital collections).
According to a "data sheet" – located in the Campanile building file in University Archives – the small ceremony began at 11:00am. Moreover, the document notes that
The ground breaking today is arranged only for picture-taking purposes and a meeting of the Executive Committee of the Memorial Association. The University held an impressive memorial service May 5, 1946, for its war dead. The chief celebration in connection with the Campanile will come at the time of its dedication. At that time one of the great Carillonneurs of the country will be called in to play the dedicatory recital and doubtless great crowds will gather for viewing the Campanile and hearing the Carillon.
An article about the groundbreaking in the January 1949 Graduate Magazine (page 9) noted that
Tommy Constant's big power shovel [Constant Construction Company] moved in and started operation immediately as soon as the honorary hand diggers stepped aside. The power shovel had an excavation down 12 feet by evening of the first day.
Caitlin Donnelly
Head of Public Services