Throwback Thursday: Baseball Game Edition
Each week we'll be posting a photograph from University Archives that shows a scene from KU's past. We've also scanned more than 34,800 images from KU's University Archives and made them available online; be sure to check them out!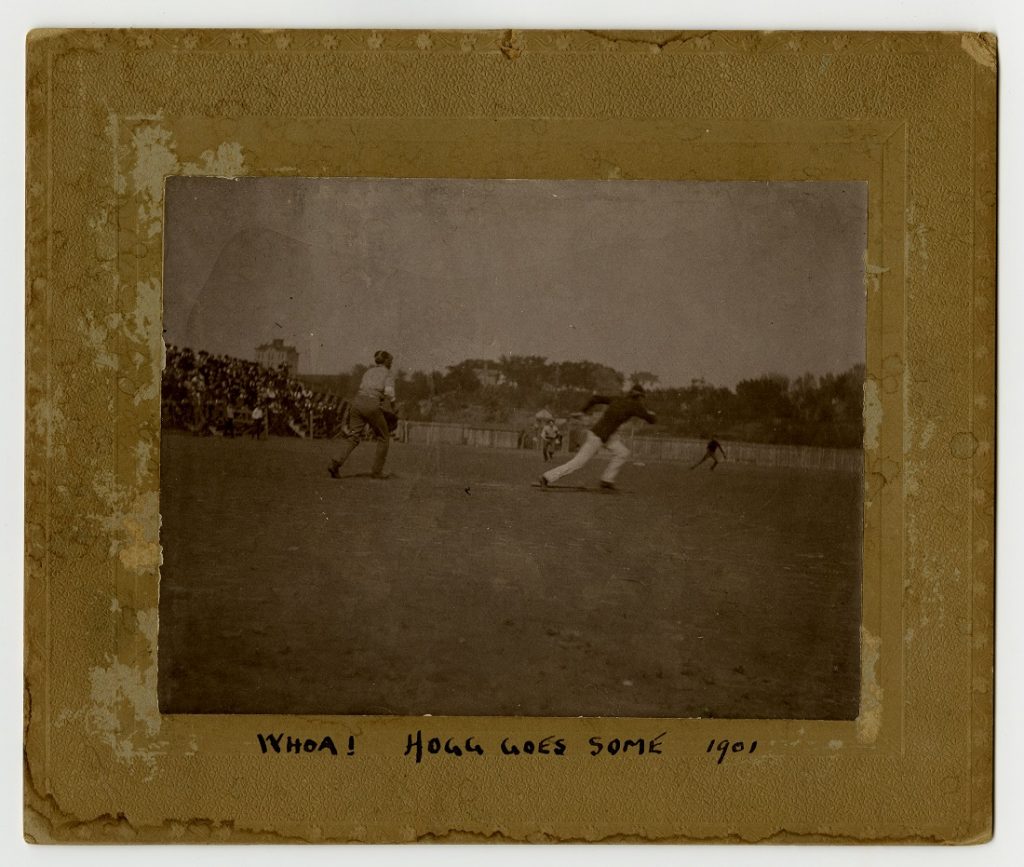 KU baseball game at McCook Field, 1900-1901. University Archives Photos.
Call Number: RG 66/12 1900/1901 Prints: Athletic Department: Baseball (Photos).
Click image to enlarge (redirect to Spencer's digital collections).
Information on the back of the photograph states that the picture was taken during a tournament on May 10, 1901. Note North College, KU's first building, prominently in the background. It was located approximately where Corbin Hall now stands.
Caitlin Donnelly
Head of Public Services
Tags: Baseball, Caitlin Donnelly, Campus, KU Baseball, KU History, McCook Field, North College, photographs, Throwback Thursday, University Archives, University history, University of Kansas