March 24th, 2023
Check the blog each Friday for a new "That's Distinctive!" post. I created the series because I genuinely believe there is something in our collections for everyone, whether you're writing a paper or just want to have a look. "That's Distinctive!" will provide a more lighthearted glimpse into the diverse and unique materials at Spencer – including items that many people may not realize the library holds. If you have suggested topics for a future item feature or questions about the collections, feel free to leave a comment at the bottom of this page.
This week on That's Distinctive! we celebrate SPRING! Springs long awaited return was this week on Monday, March 20. With warmer weather and extended sunshine, soon comes the return of spring flowers! You can find lots of great information on the spring equinox from the online farmers almanac.
This week we share a few pages from a book from our collections called One Hundred Fifty Familiar Wildflowers of Central Kansas. Written by Mary Jones, the book was published in Lyons, Kansas, around 1961. Maybe you will be able to spot some of the wildflowers featured in the book while you're out this spring and summer! Here's to wishing for warmer and longer days ahead.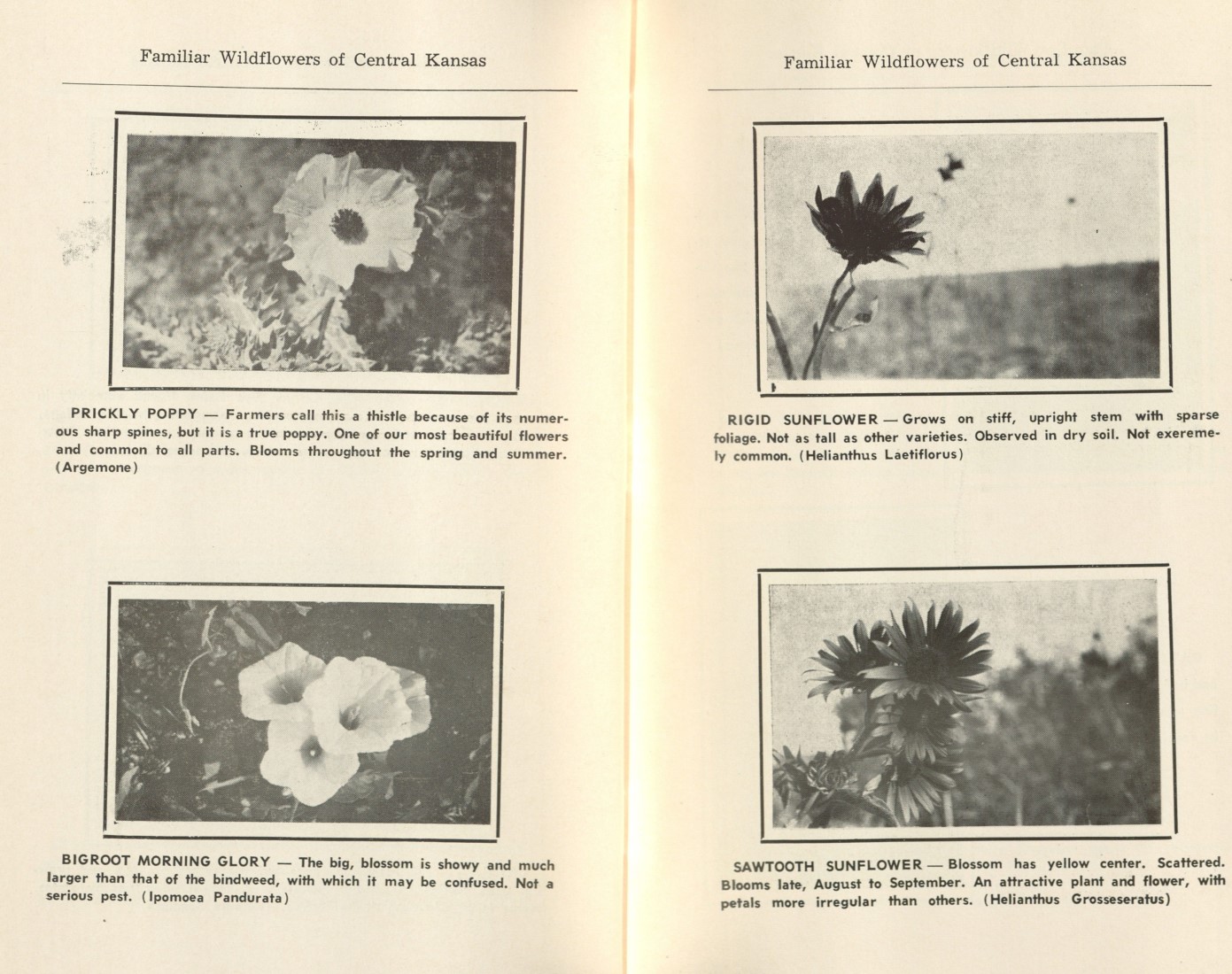 Tiffany McIntosh
Public Services