February 23rd, 2017
Each week we'll be posting a photograph from University Archives that shows a scene from KU's past. We've also scanned more than 34,500 images from KU's University Archives and made them available online; be sure to check them out!
This week's photograph was selected in honor of the KU baseball team's 2017 season, which started last week.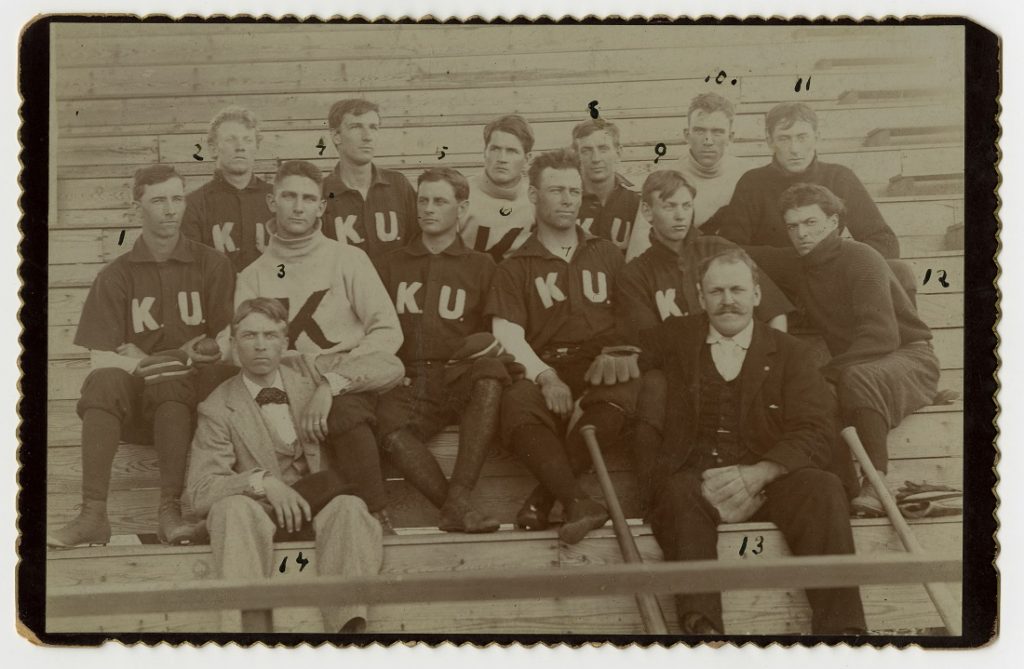 Members of the KU baseball team, 1894. University Archives Photos.
Call Number: RG 66/12 1894 Prints: Athletic Department: Baseball (Photos).
Click image to enlarge.
Caitlin Donnelly
Head of Public Services
Melissa Kleinschmidt and Abbey Ulrich
Public Services Student Assistants