May 21st, 2015
Each week we'll be posting a photograph from University Archives that shows a scene from KU's past. We've also scanned more than 5,000 images from KU's University Archives and made them available online; be sure to check them out!
Monday is Memorial Day, so this week we're sharing selected pages from the 1919 Jayhawker yearbook. The volume, the first published after the end of World War I, was called The Peace Edition and dedicated to "the memory of the Men of the University of Kansas who willingly served their government in its great crisis, even to the supreme sacrifice of life itself." The yearbook included tributes to twenty-seven of the approximately 130 KU students and alumni who died in World War I. (This number included two female students, Lucy McLinden and Fay Friedberg, who died from influenza.) KU's stadium and student union memorialize these men and women.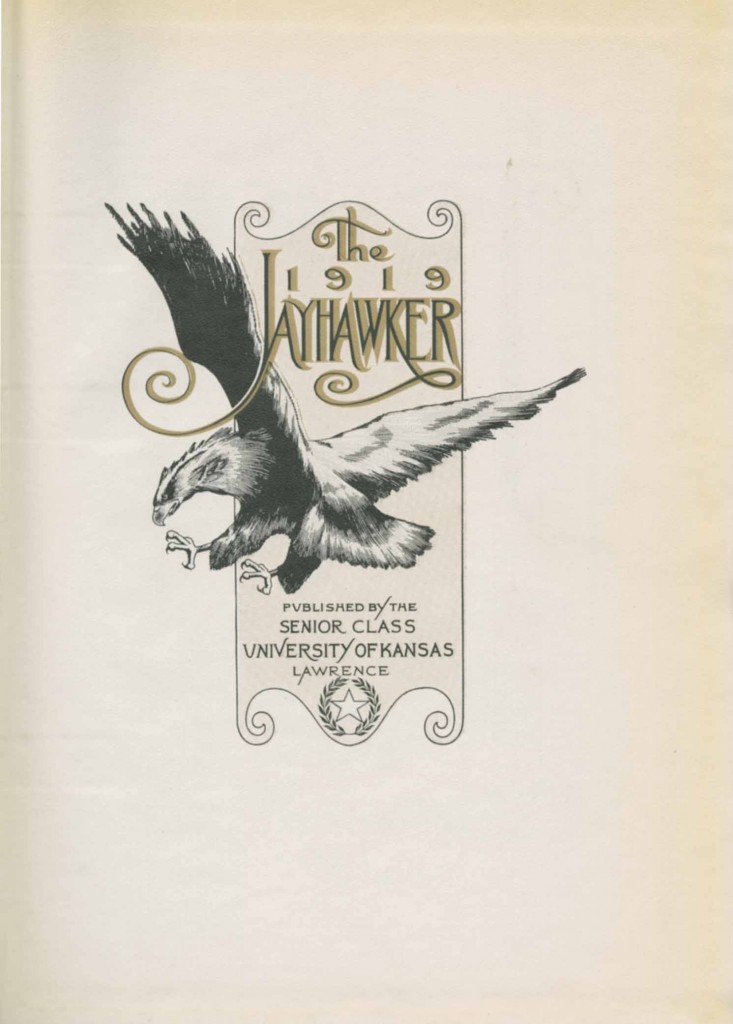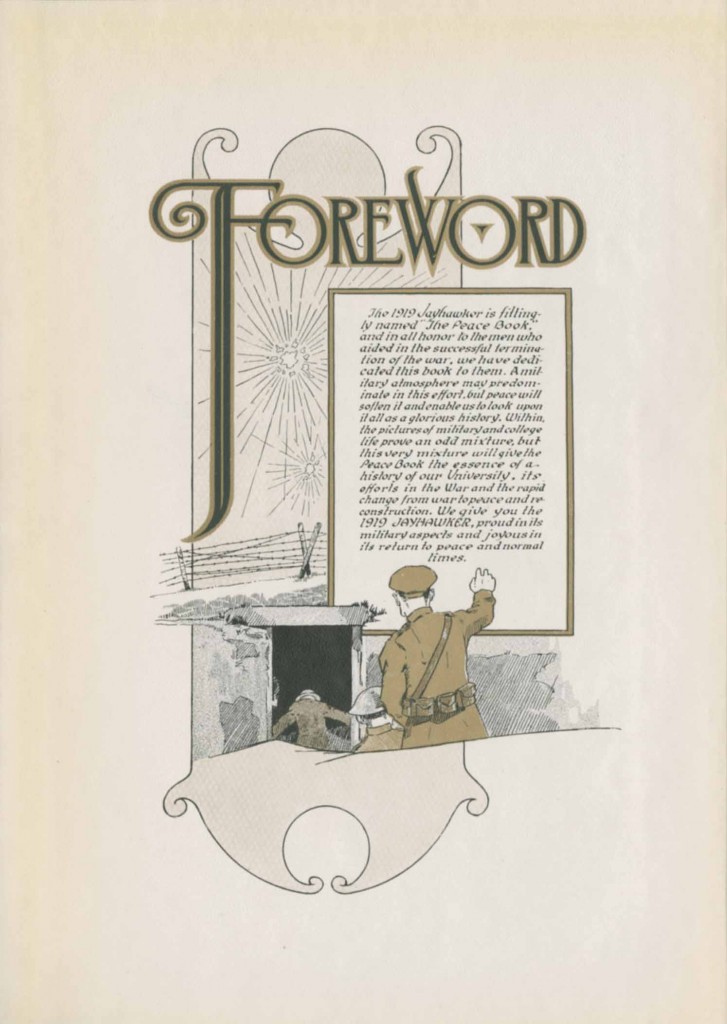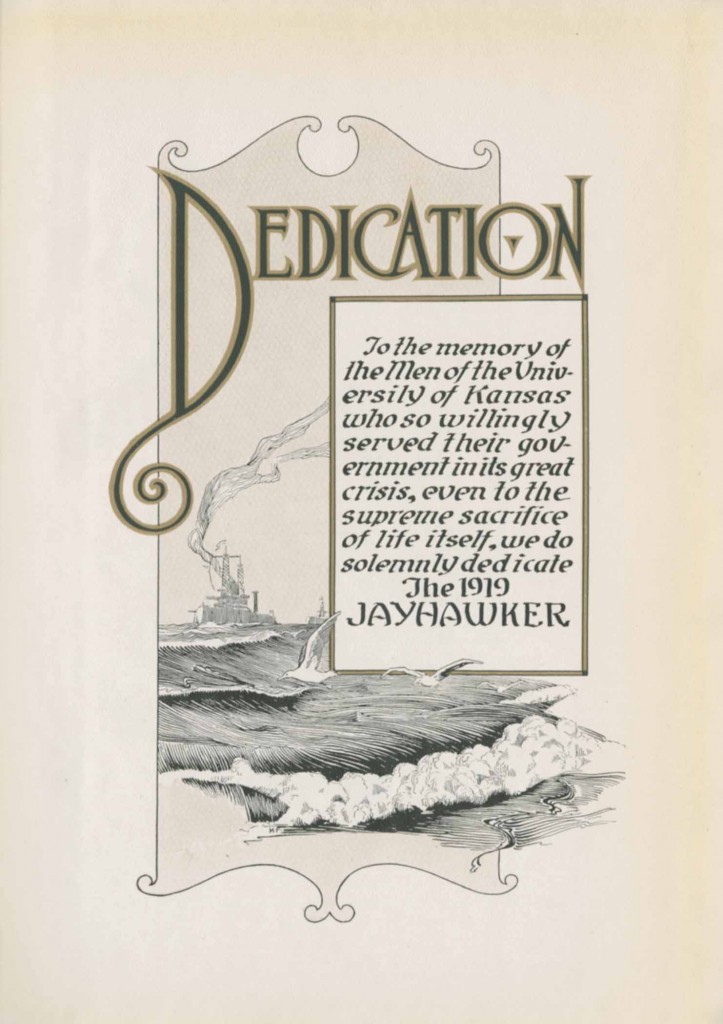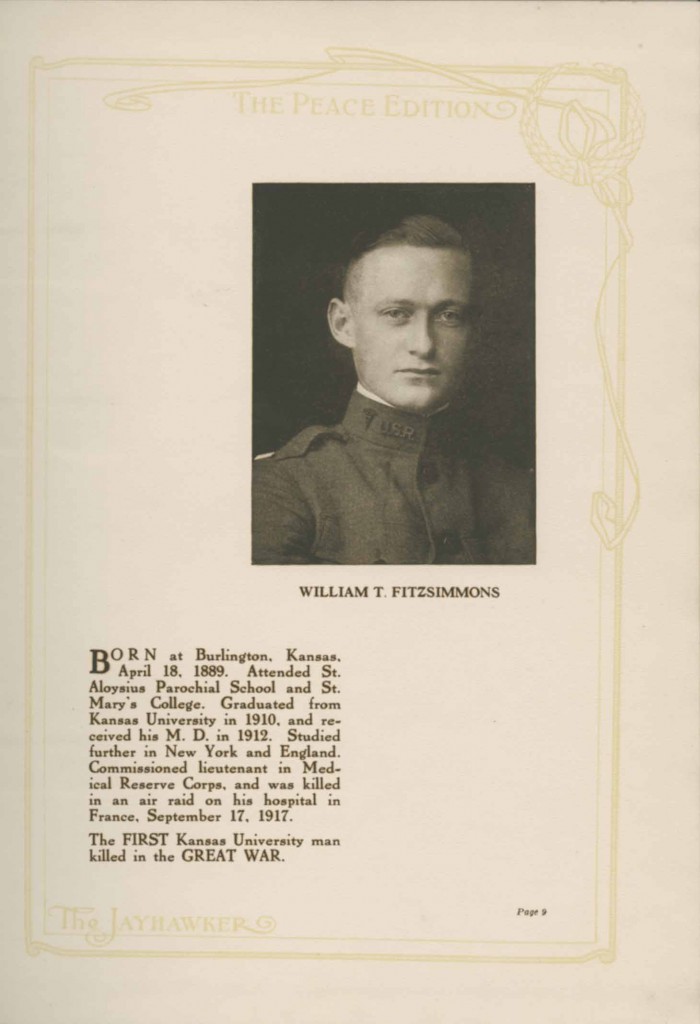 Selected pages from the 1919 Jayhawker yearbook.
William T. Fitzsimons was also the first United States Army officer killed in World War I.
More information about him is also available at the KU History website.
University Archives. Call Number: LD 2697 .J3 1919. Click images to enlarge.
Caitlin Donnelly
Head of Public Services
Melissa Kleinschmidt, Megan Sims, and Abbey Ulrich
Public Services Student Assistants