June 16th, 2016
Each week we'll be posting a photograph from University Archives that shows a scene from KU's past. We've also scanned more than 27,700 images from KU's University Archives and made them available online; be sure to check them out!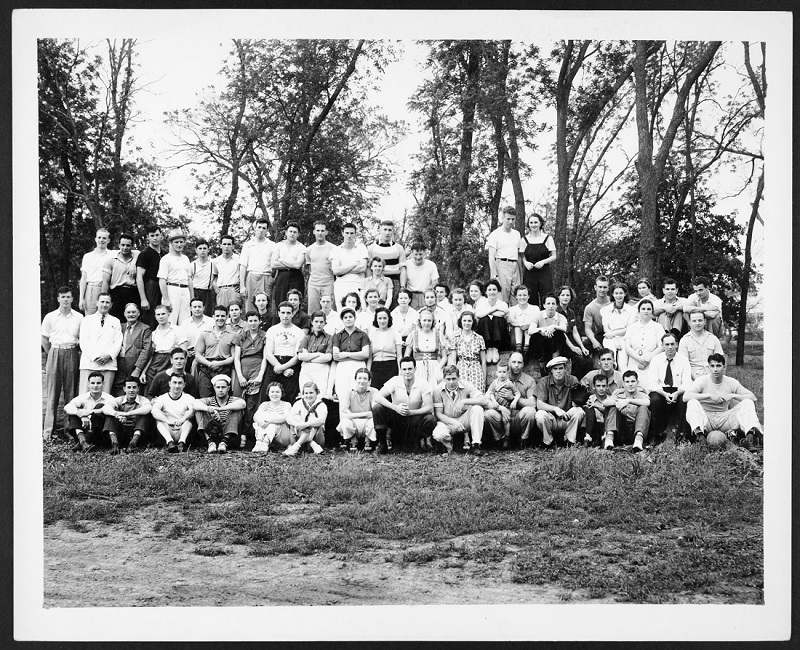 Summer session physical education department faculty and students, 1930s.
Phog Allen and James Naismith are standing in the second row, second and third from the left.
University Archives Photos. Call Number: RG 20/9 1930s: School of Education:
Department of Health, Physical Education, and Recreation (Photos).
Click image to enlarge (redirect to Spencer's digital collections).
Caitlin Donnelly
Head of Public Services
Melissa Kleinschmidt, Megan Sims, and Abbey Ulrich
Public Services Student Assistants