November 17th, 2016
Each week we'll be posting a photograph from University Archives that shows a scene from KU's past. We've also scanned more than 30,700 images from KU's University Archives and made them available online; be sure to check them out!
Earlier this fall we shared a photograph showing the press box in the brand-new Memorial Stadium. We're following that up this week with views of the stadium's broadcast booth in the 1940s.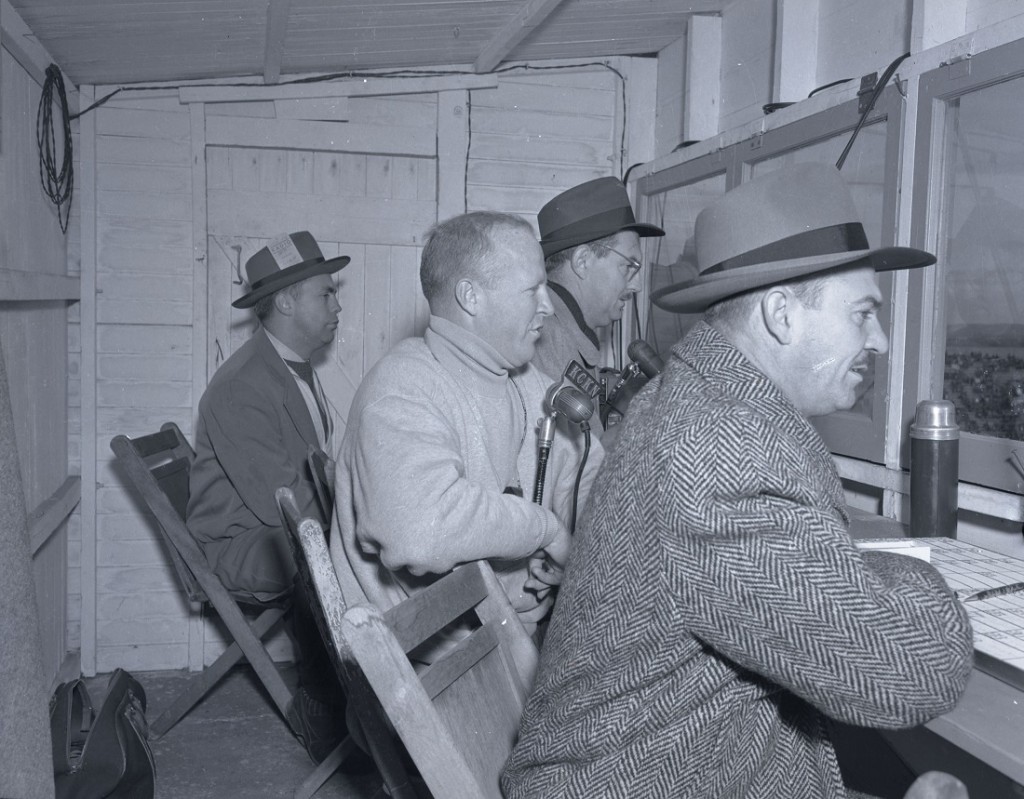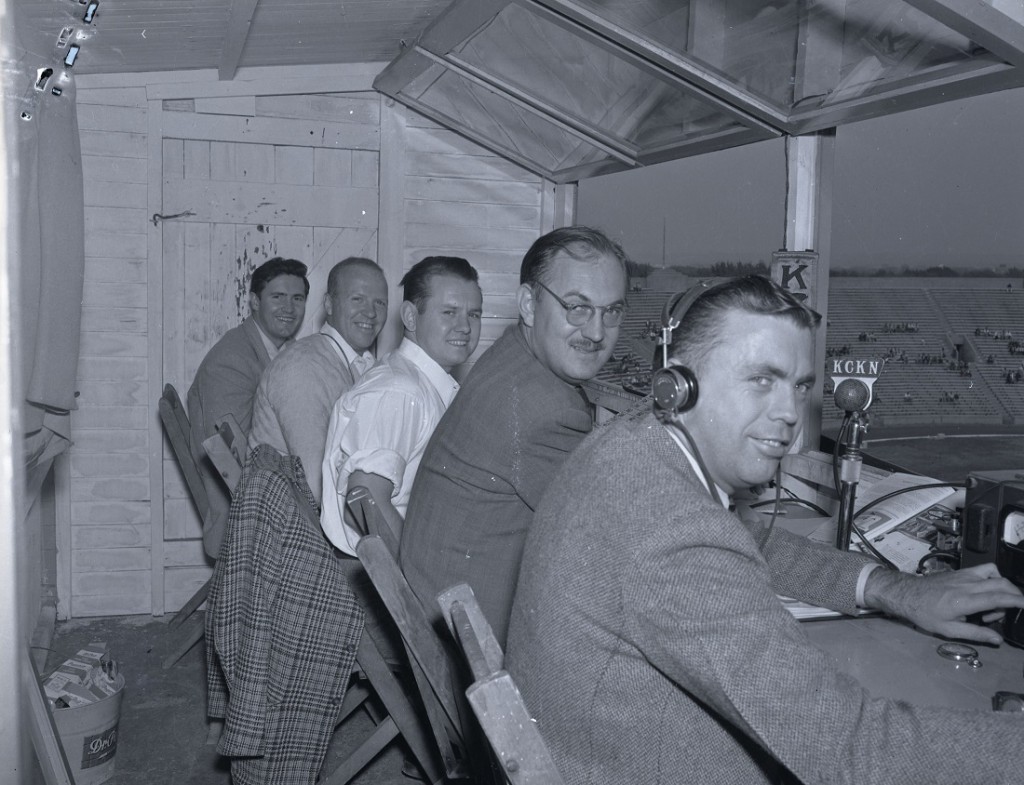 Two photographs of KU football radio announcers at Memorial Stadium, 1940s.
At least some of the broadcasters appear to work for Kansas City station KCKN.
University Archives Photos. Call Number: RG 0/22/53/i 1940s Negatives:
Campus: Buildings: Memorial Stadium: Interior (Photos). Click images to enlarge.
Caitlin Donnelly
Head of Public Services
Melissa Kleinschmidt and Abbey Ulrich
Public Services Student Assistants