August 16th, 2018
Each week we'll be posting a photograph from University Archives that shows a scene from KU's past. We've also scanned more than 34,800 images from KU's University Archives and made them available online; be sure to check them out!
Welcome (back) to KU, new and returning Jayhawks! If you're moving in to the residence halls today, we hope the process is going as smoothly as it apparently did for the family in this week's picture.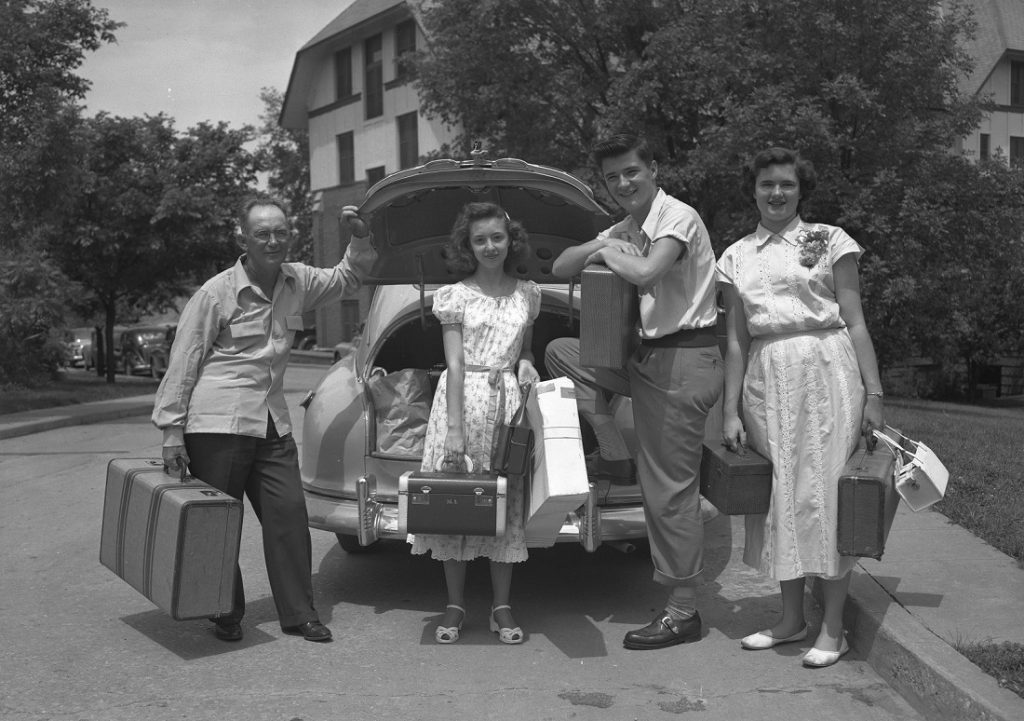 Car packed with luggage, 1940s. Corbin Hall is in the background.
University Archives Photos. Call Number: RG 71/0 1940s Negatives: Student Activities (Photos).
Click image to enlarge (redirect to Spencer's digital collections).
Caitlin Donnelly
Head of Public Services