Throwback Thursday: Corbin Hall Edition
Each week we'll be posting a photograph from University Archives that shows a scene from KU's past. We've also scanned more than 34,800 images from KU's University Archives and made them available online; be sure to check them out!
This week's photograph is an early view of Corbin Residence Hall, KU's first dormitory, which opened in 1923. Corbin will close for renovation starting this month and will remain closed during the 2017-2018 school year.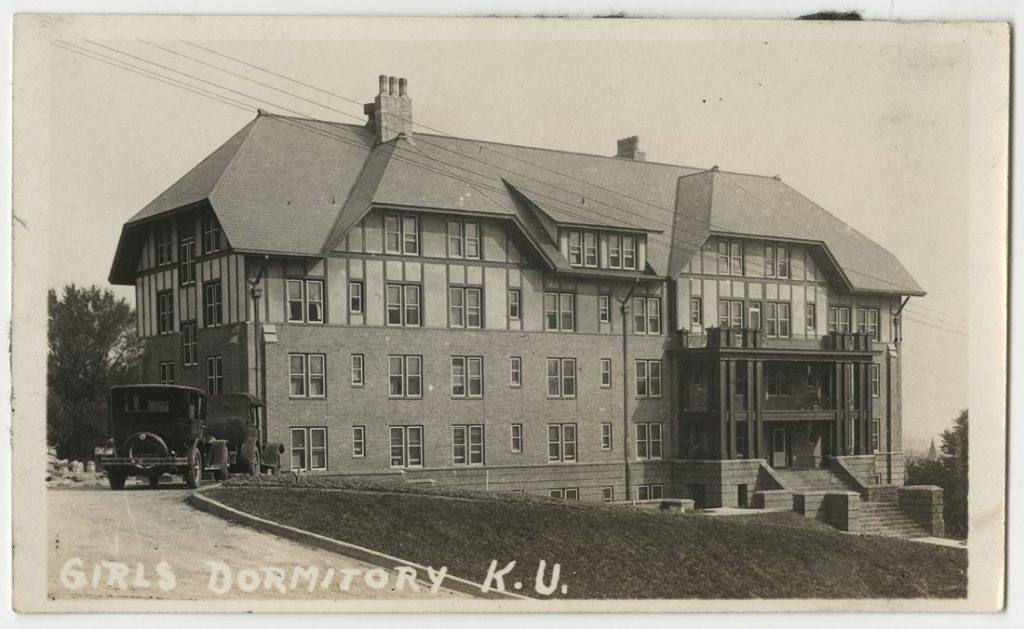 Corbin Hall, 1925. University Archives Photos.
Call Number: RG 0/22/13 1925 Prints: Campus: Buildings: Corbin Hall (Photos).
Click image to enlarge (redirect to Spencer's digital collections).
The original structure shown in the picture is the southernmost section of the current residence hall. It faces 11th Street at Ohio, which is to the right of the building but not visible in the picture.
Additional photographs of Corbin Hall are available through Spencer's online collection of University Archives images.
Caitlin Donnelly
Head of Public Services
Melissa Kleinschmidt and Abbey Ulrich
Public Services Student Assistants
Tags: Abbey Ulrich, Caitlin Donnelly, Campus, Corbin Hall, KU History, Melissa Kleinschmidt, photographs, Throwback Thursday, University Archives, University history, University of Kansas