January 14th, 2021
Each week we'll be posting a photograph from University Archives that shows a scene from KU's past. We've also scanned more than 34,800 images from KU's University Archives and made them available online; be sure to check them out!
In honor of Martin Luther King, Jr. Day on Monday, this week's post features a telegram he sent to KU students in 1965.
In March 1965, Martin Luther King, Jr. was helping to organize and lead the Selma to Montgomery protest marches in Alabama. Church duties kept him from attending the first march on March 7, which became known as Bloody Sunday. The next day (March 8), approximately 150 Black and white student-members of KU's Civil Rights Council staged a sit-in at Chancellor Wescoe's office in Strong Hall to protest racial discrimination and the policies that supported it at the university. Dr. King sent the below telegram to the students three days later. It was the same day that, according to Wikipedia, he heard the news that President Lyndon B. Johnson was supporting a voting rights bill.
KU's Civil Rights Council also received a telegram of support from James Farmer, who was a co-founder and National Director of the Congress of Racial Equality (CORE).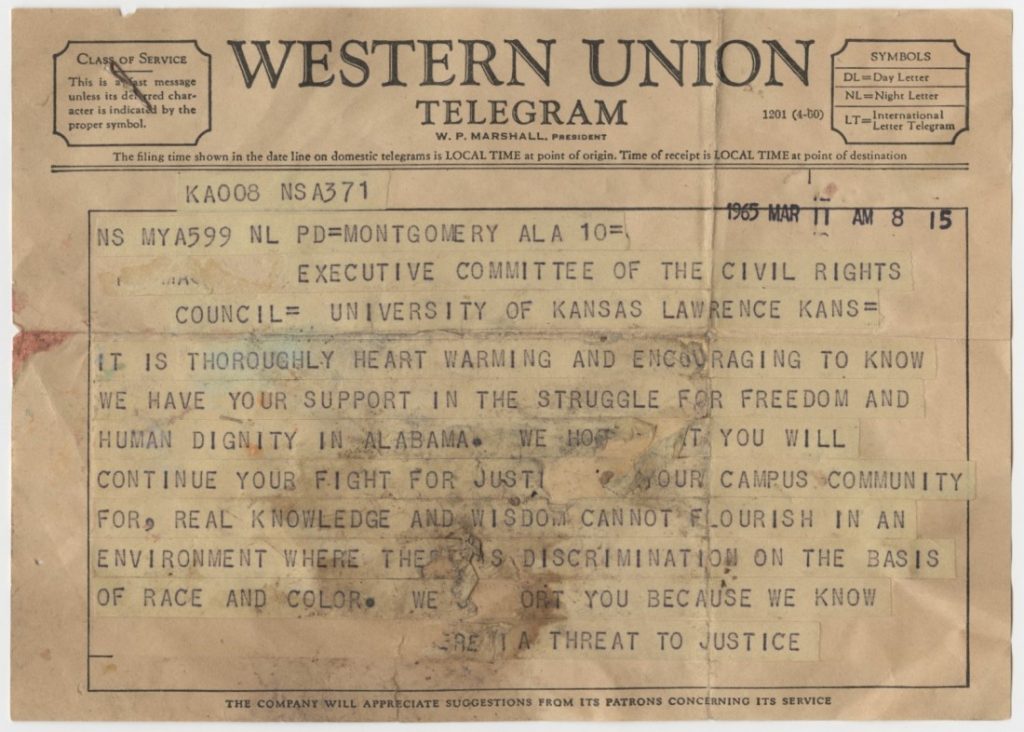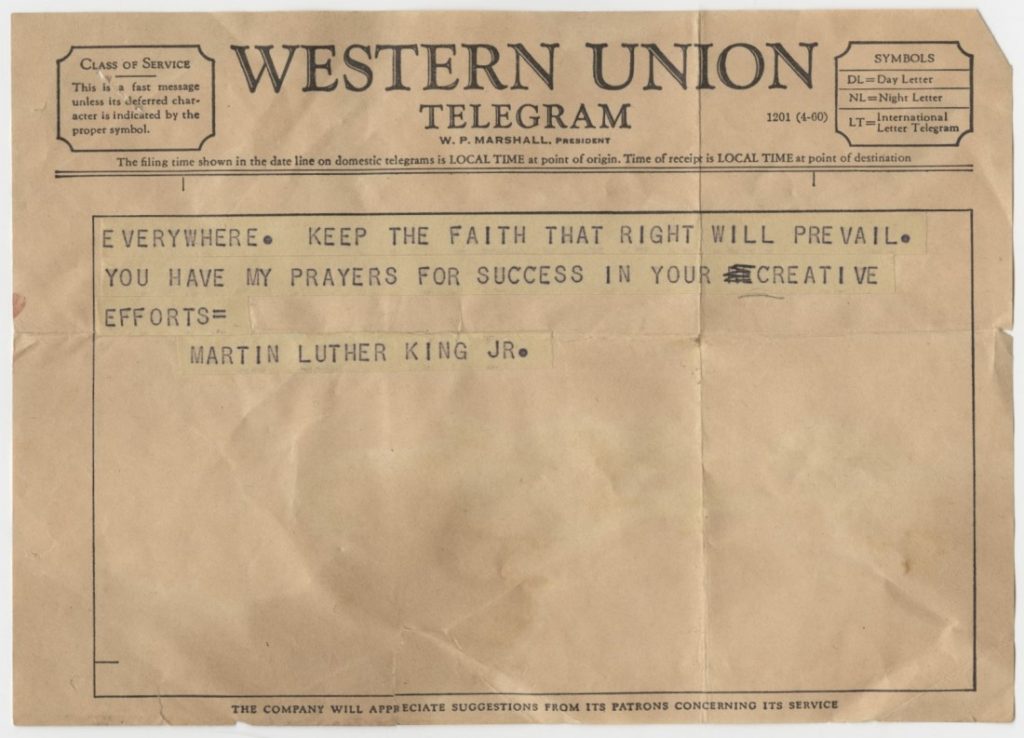 In his telegram to the CRC members, Dr. King writes that "It is thoroughly heart warming and encouraging to know we have your support in the struggle for freedom and human dignity in Alabama. We hope [that] you will continue your fight for justice [in?] your campus community for, real knowledge and wisdom cannot flourish in an environment where there is discrimination on the basis of race and color. We [support] you because we know [that injustice anywhere is] a threat to justice everywhere. Keep the faith that right will prevail. You have my prayers for success in your creative efforts. The statement that "injustice anywhere is a threat to justice everywhere" comes from King's 1963 "Letter from Birmingham Jail."
Caitlin Donnelly
Head of Public Services