December 22nd, 2016
Each week we'll be posting a photograph from University Archives that shows a scene from KU's past. We've also scanned more than 34,500 images from KU's University Archives and made them available online; be sure to check them out!
Happy holidays, Jayhawks! We hope all of you will be able to spend time with loved ones during the holidays this year.
Remember that Spencer Research Library will be closed tomorrow (December 23rd) through Monday, January 2nd.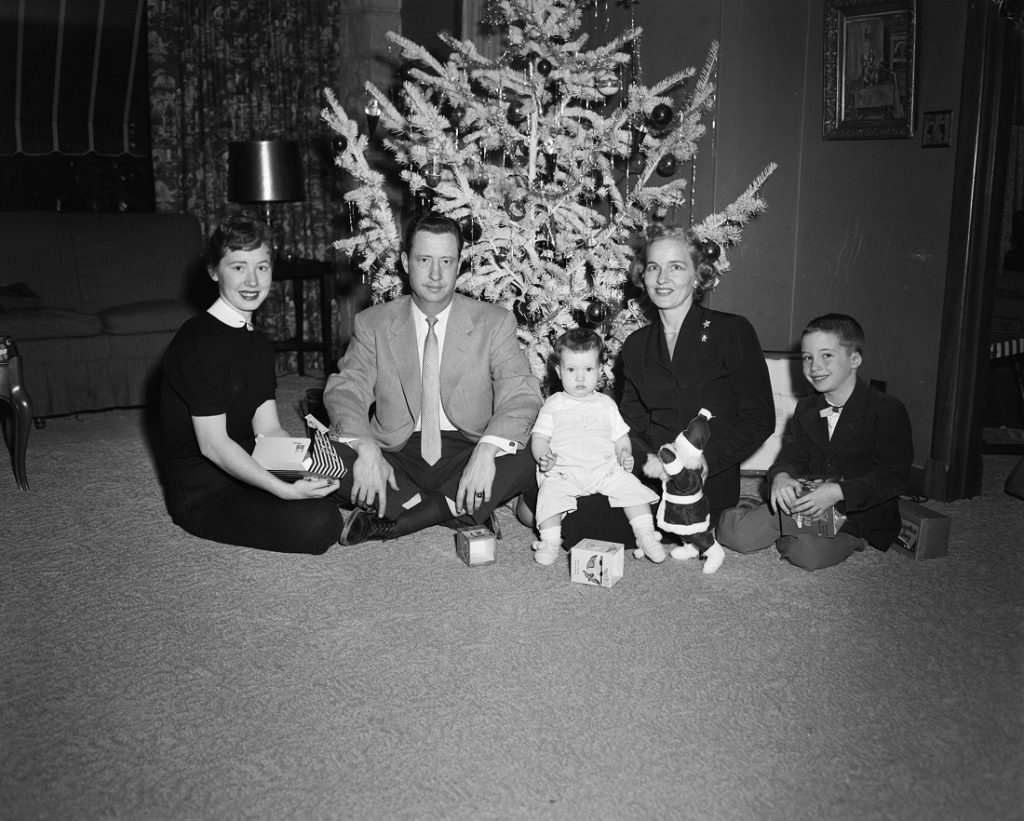 Members of Phog Allen's family in front of a Christmas tree, circa 1955.
Preliminary research suggests that the gentleman is Phog's son Milton ("Mitt")
with his wife Isabel and their children (from left to right) Judith, Jennifer, and Milton Jr.
University Archives Photos. Call Number: RG 66/22 Forrest C. Allen Family
Undated Negatives: Athletic Department: Coaches and Staff (Photos).
Click image to enlarge (redirect to Spencer's digital collections).
Caitlin Donnelly
Head of Public Services
Melissa Kleinschmidt and Abbey Ulrich
Public Services Student Assistants