June 1st, 2017
Each week we'll be posting a photograph from University Archives that shows a scene from KU's past. We've also scanned more than 34,800 images from KU's University Archives and made them available online; be sure to check them out!
University Archives contains many examples and images of Jayhawks over the years. In honor of the 73rd anniversary of D-Day next Tuesday, this week's photographs show variations of the combative 1929 and 1941 Jayhawks during World War II.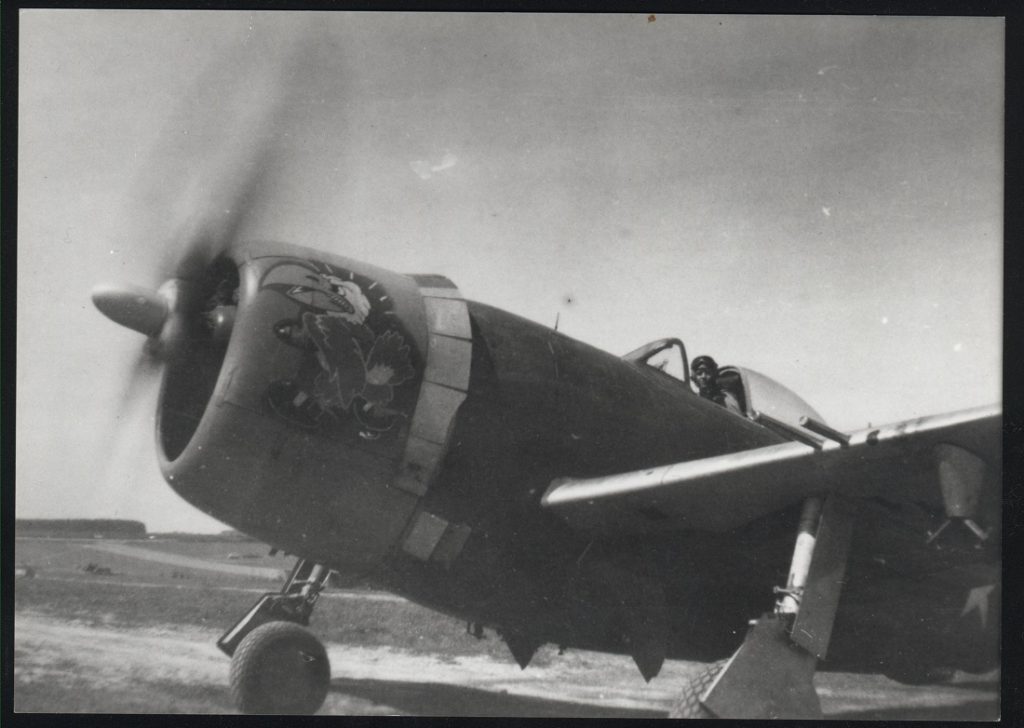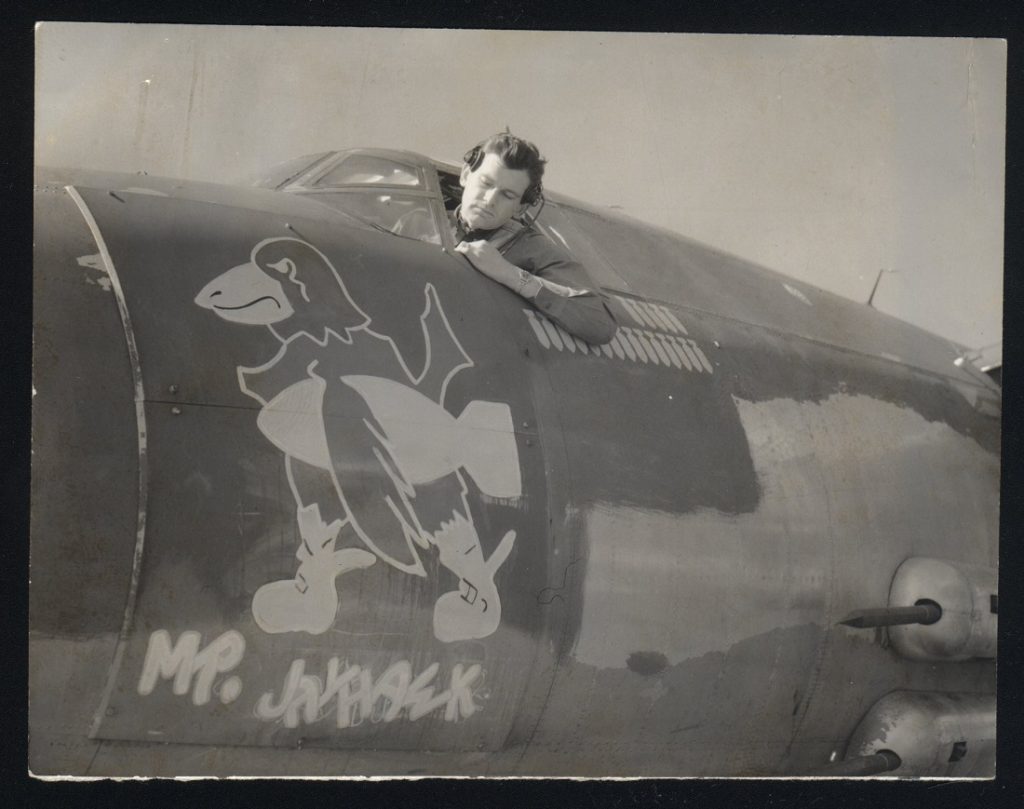 World War II bombers with Jayhawk nose art, 1944.
University Archives Photos. Call Number: RG 0/25 1944 Prints:
University General: Jayhawk mascot, dolls, etc (Photos).
Click images to enlarge (redirect to Spencer's digital collections).
Caitlin Donnelly
Head of Public Services
Melissa Kleinschmidt and Abbey Ulrich
Public Services Student Assistants