Throwback Thursday: Reading Room Edition
Each week we'll be posting a photograph from University Archives that shows a scene from KU's past. We've also scanned more than 34,800 images from KU's University Archives and made them available online; be sure to check them out!
Good luck on finals next week, Jayhawks! Spencer's Reading Room and lounge are great options for quiet places to study.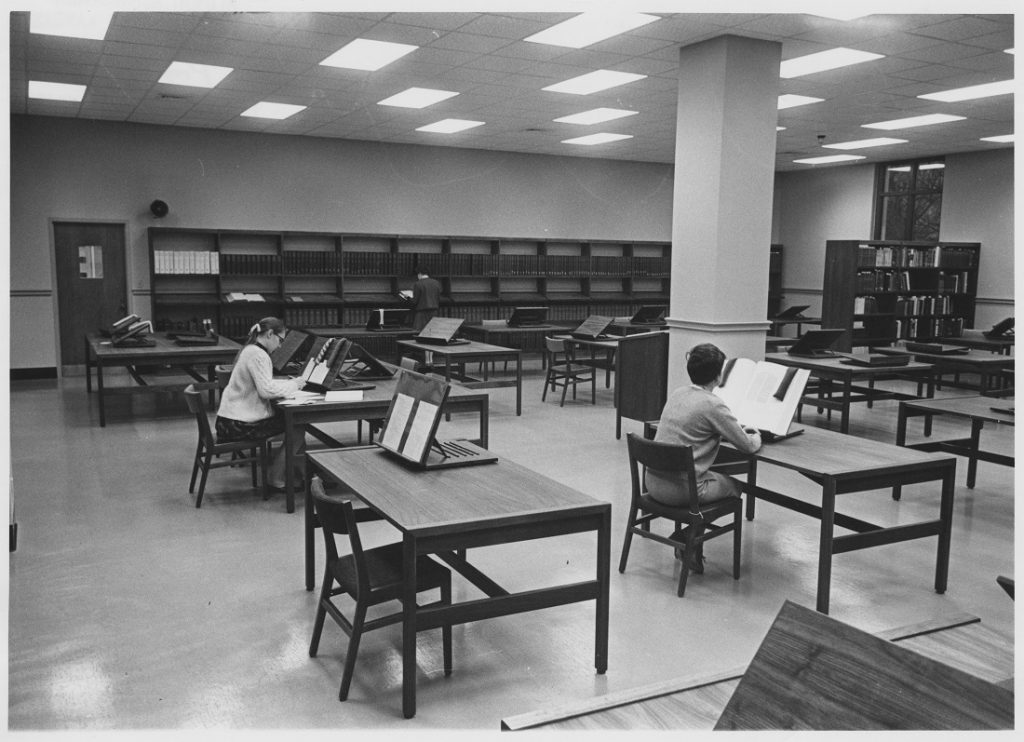 The Special Collections Reading Room at Spencer Research Library, 1968.
University Archives Photos. Call Number: RG 32/37 1968: University of Kansas
Libraries: Special Collections (Photos). Click image to enlarge.
Spencer Research Library opened to researchers on December 2, 1968 – a couple of weeks after the dedication ceremony (November 8th) and public opening (November 15th). At the time, the Kansas Collection, Special Collections, and University Archives had separate Reading Rooms on the second, third, and fourth floors, respectively. Today, Spencer has one Reading Room for all researchers, and the above photo was taken from roughly where the reference desk is now located.
Caitlin Donnelly
Head of Public Services

Tags: Caitlin Donnelly, Kenneth Spencer Research Library, KU History, KU Libraries, photographs, Special Collections, Throwback Thursday, University Archives, University history, University of Kansas