Throwback Thursday: Hooray for Spring Edition
Each week we'll be posting a photograph from University Archives that shows a scene from KU's past. We've also scanned more than 34,800 images from KU's University Archives and made them available online; be sure to check them out!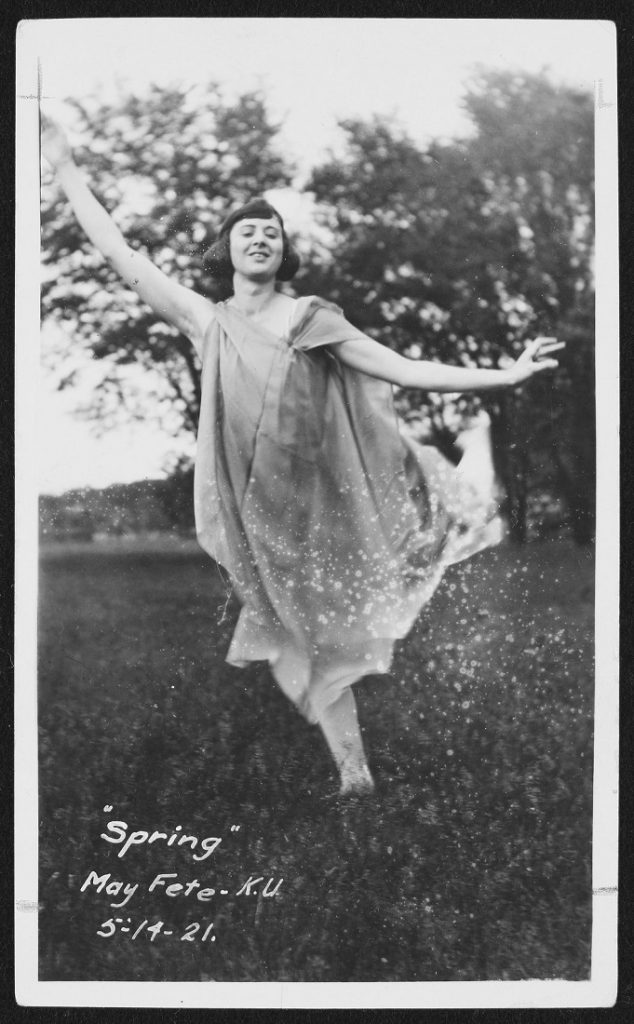 A participant in the May Day Fete, 1921.
Photo by the KU News Bureau. University Archives Photos.
Call Number: RG 71/10 1921 Prints: Student Activities: May Day (Photos).
Click image to enlarge (redirect to Spencer's digital collections).
First held in 1908, the KU May (or May Day) Fête was a spring festival that included maypoles, music, dances, and games. It replaced the more violent KU tradition of the May Day Scrap. The last mention of the May Fête occurred in the Kansan student newspaper on May 23, 1923.
Caitlin Donnelly
Head of Public Services
Tags: Caitlin Donnelly, KU History, May Day, May Fête, photographs, Students, Throwback Thursday, University Archives, University history, University of Kansas