Throwback Thursday: Fourth of July Edition
Each week we'll be posting a photograph from University Archives that shows a scene from KU's past. We've also scanned more than 5,300 images from KU's University Archives and made them available online; be sure to check them out!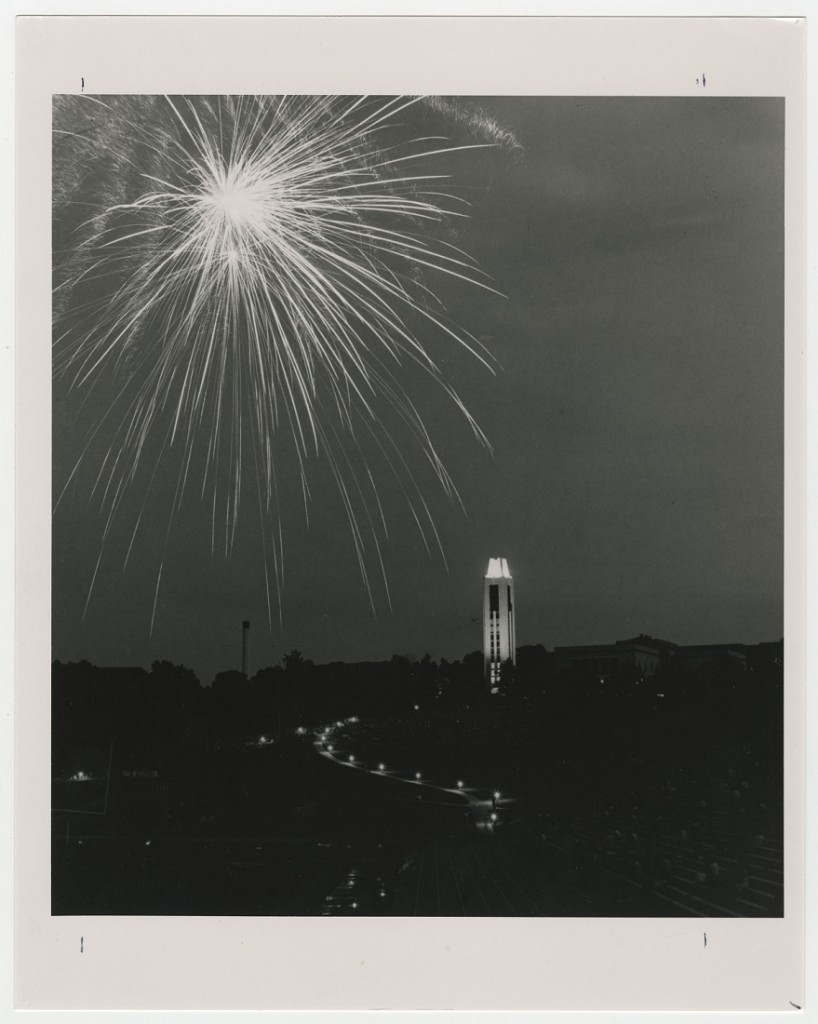 Fourth of July fireworks over the Campanile, 1981.
Gordon Holland, photographer. Look closely and you'll see
Spencer Research Library in the background, plus people
sitting on the hill and in Memorial Stadium. University Archives Photos.
Call Number: RG 0/24/1 Fireworks 1981 Prints:
Campus: Areas and Objects (Photos). Click image to enlarge.
Caitlin Donnelly
Head of Public Services
Melissa Kleinschmidt, Megan Sims, and Abbey Ulrich
Public Services Student Assistants
Tags: Abbey Ulrich, Caitlin Donnelly, Campanile, Campus, Fireworks, Fourth of July, KU History, Megan Sims, Melissa Kleinschmidt, Memorial Carillon and Campanile, Memorial Stadium, photographs, Throwback Thursday, University Archives, University history, University of Kansas