Throwback Thursday: Doughnut Edition
Each week we'll be posting a photograph from University Archives that shows a scene from KU's past. We've also scanned more than 34,800 images from KU's University Archives and made them available online; be sure to check them out!
Tomorrow is National Doughnut Day! How will you celebrate?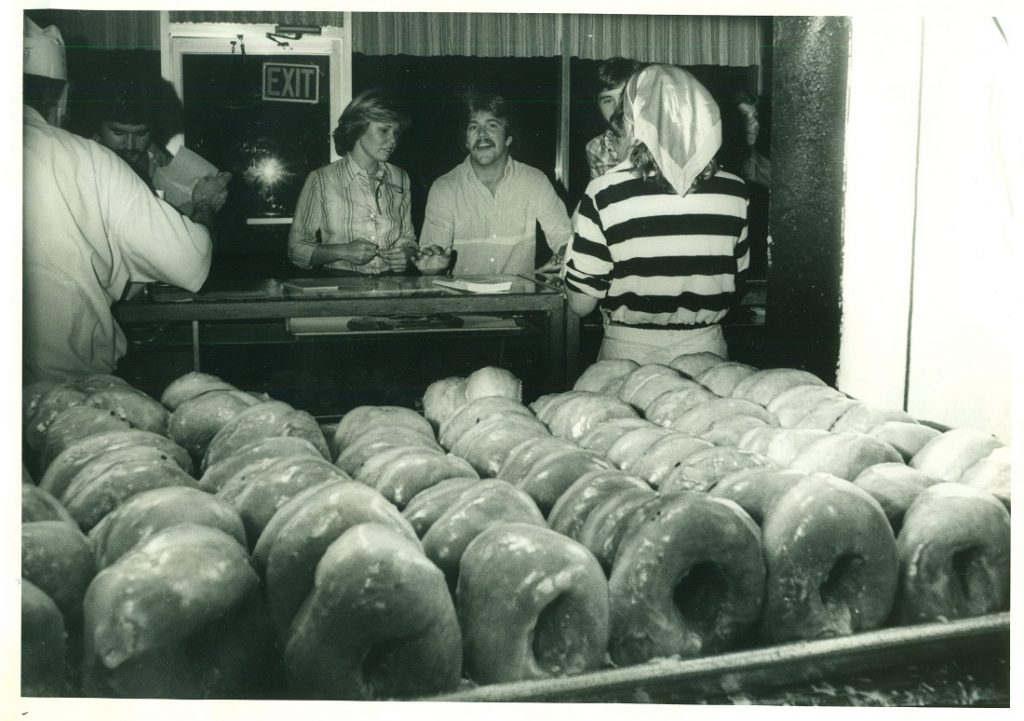 Doughnuts at Joe's Bakery, 1970s. University Archives Photos.
Call Number: RG 71/30 Joe's Bakery 1970s Prints: Student Activities: Student Hangouts (Photos).
Click image to enlarge (redirect to Spencer's digital collections).
Joe's Bakery was formerly located at 616 W. Ninth Street in Lawrence. Popular among generations of KU students, the bakery opened in 1952 and closed in 2007.
Additional digitized photos of Joe's are available online.
Caitlin Donnelly
Head of Public Services
Tags: Caitlin Donnelly, Donuts, Doughnuts, Joe's Bakery, KU History, Lawrence KS, photographs, Student hangouts, Throwback Thursday, University Archives, University history, University of Kansas