Making Collections Accessible for Researchers
When manuscript collections – the papers, letters, documents, photographs, and/or diaries of an individual or organization – are acquired by the Spencer Research Library, they need to undergo processing in order for them to be ready for researchers to use them. Some collections need more processing than others in order to make them accessible. While we process the collection, we create a finding aid so researchers know what is in the collection.
This blog post will use the Jane Wofford Malin Collection (Call Number: RH MS 1444) to illustrate what processing entails.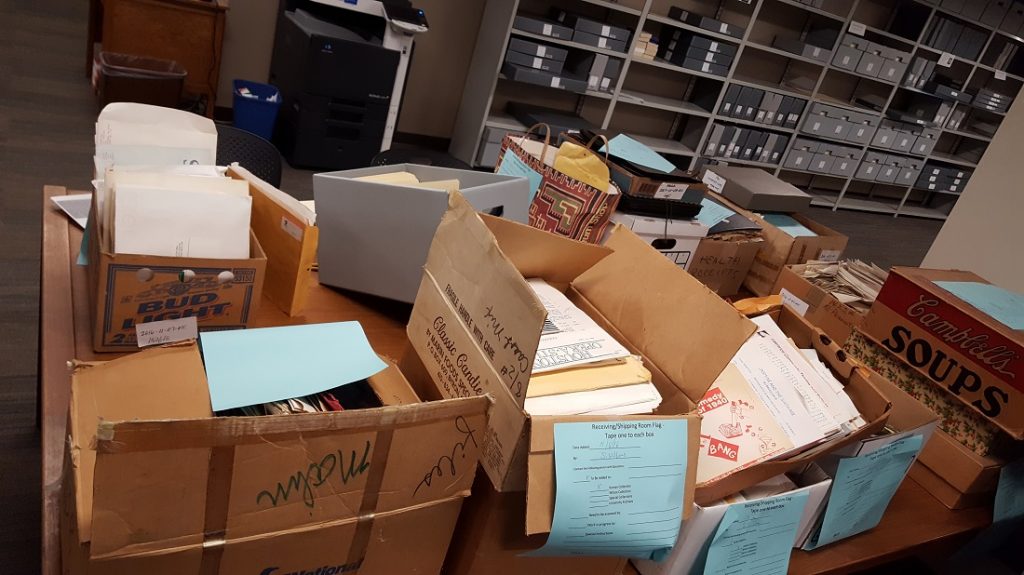 The "before" picture of an unprocessed donation to Spencer Research Library.
Click image to enlarge.
Sometimes collections are pretty large. Even a small box can contain hundreds of letters!
Click image to enlarge.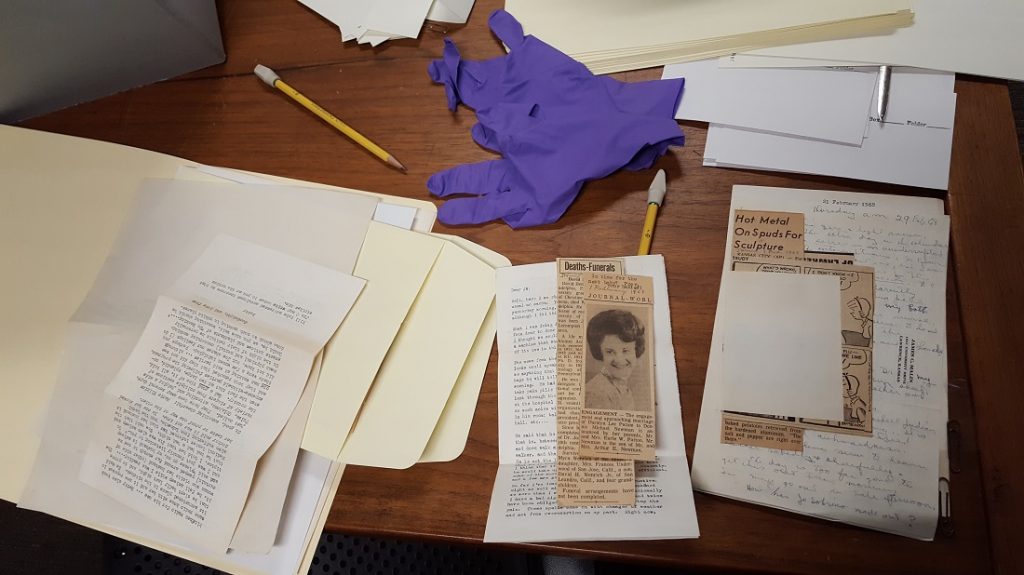 Correspondence is unfolded and put into acid-free folders so researchers can
access them easily. The folders will be put into acid-free boxes. Notice the pencils
in the photo above? We use those to label the folder. We never use ink pens
around archival items. Researchers are also required to leave their ink pens behind
when they enter the research room here. Click image to enlarge.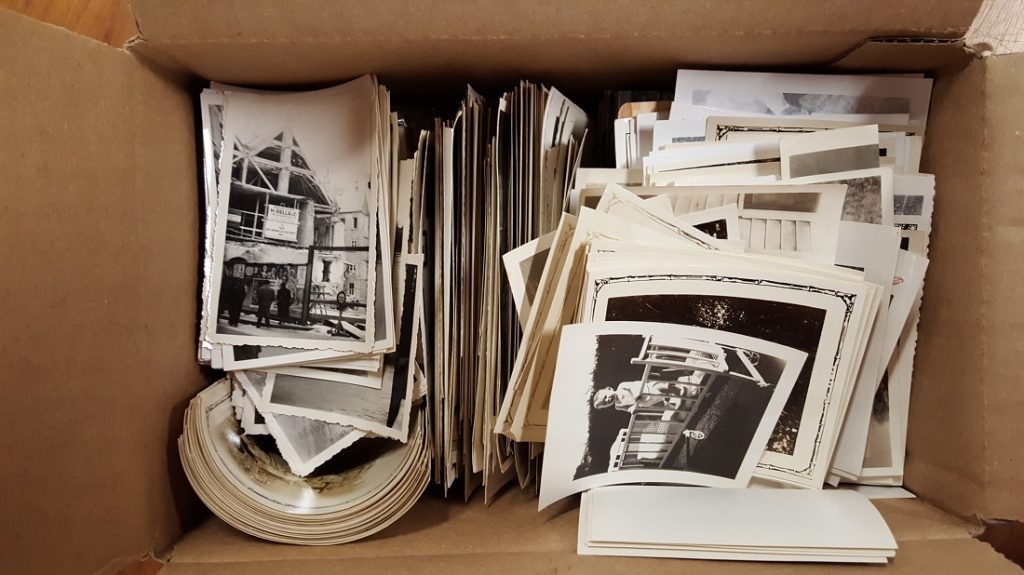 This donated box contained hundreds of photographs. In order to protect the photographs and
make them useful for researchers, we put them into acid-free folders and
note the content so we can enter it into the finding aid. Click image to enlarge.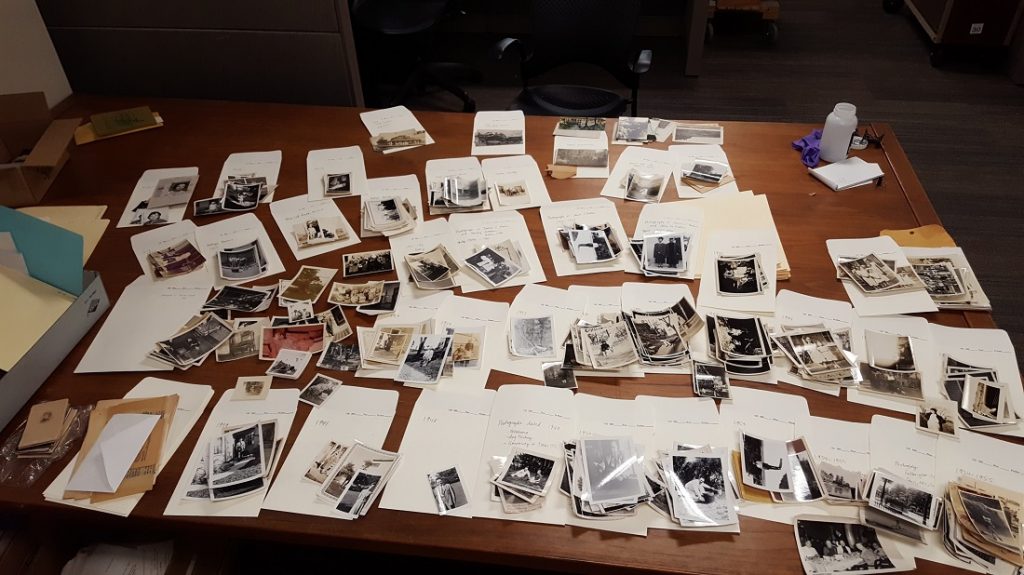 The photos from the box shown above were sorted into like-groups and by year.
On the far right corner of the work table, you can see the purple nitrile gloves worn
when handling the photos. We always wear cotton or nitrile gloves when handling photographs
so that our finger-prints don't ruin the image. Researchers also have to wear gloves
when using photographs here at Spencer Research Library. Click image to enlarge.
The "after" picture of a processed collection at
Spencer Research Library. Click image to enlarge.
Here is what the collection looked like after it was all arranged and organized. The larger boxes on top hold oversize documents, such as certificates and artwork, and an oversize scrapbook. Everything is ready to go to the stacks and wait for a researcher to call them into the Reading Room!
With the collection all organized, we put the finishing touches on the finding aid and publish it to our website. Try searching the finding aids for yourself and see what you can discover in the Spencer Research Library. If you need help, please don't hesitate to ask the staff. We work hard to preserve history and to make sure that it can be used and accessed by you!
Lynn Ward
Processing
Tags: Jane Wofford Malin Collection, Kansas Collection, Lynn Ward, photographs, Processing