Throwback Thursday: Beat Texas Edition
Each week we'll be posting a photograph from University Archives that shows a scene from KU's past. We've also scanned more than 1,700 images from KU's University Archives and made them available online; be sure to check them out!
It's Homecoming week at KU, and this Saturday the Jayhawks will be taking on the University of Texas. We're getting excited about the game, so this week we're showing the football squad from 1901, the first season in which KU faced the Longhorns. The game, which took place in Lawrence on November 23, 1901, was a 12-0 victory for the Jayhawks.
Want to see photographs of past KU Homecomings? Last year on "Inside Spencer" we featured some pictures of floats created in previous years, just a taste of the almost 500 Homecoming images we've digitized and made available online. Enjoy!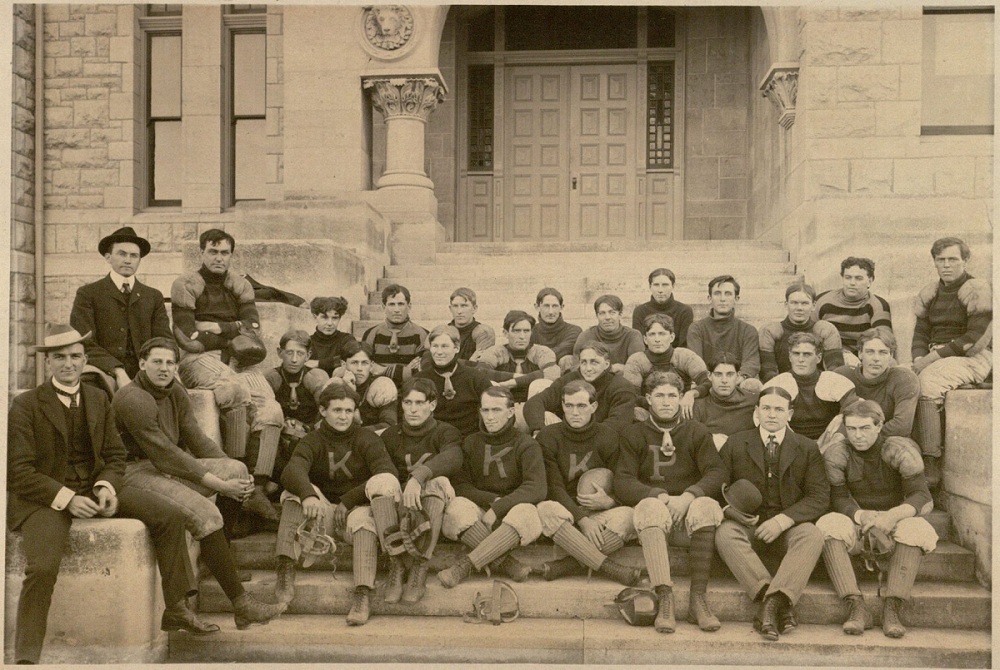 KU football team, 1901. University Archives Photos.
Call Number: RG 66/14 Team 1901 Prints: Athletic Department: Football (Photos).
Click image to enlarge (redirect to Spencer's digital collections).
Caitlin Donnelly
Head of Public Services
Brian Nomura
Public Services Student Assistant
Tags: Brian Nomura, Caitlin Donnelly, football, KU Football, KU History, photographs, Throwback Thursday, University Archives, University history, University of Kansas