Throwback Thursday: Be Royal Edition
Each week we'll be posting a photograph from University Archives that shows a scene from KU's past. We've also scanned more than 1,700 images from KU's University Archives and made them available online; be sure to check them out!
We here at Spencer Research Library are very excited that the Kansas City Royals are in the playoffs this year, so it seems fitting that this week's picture dates from the team's last postseason run.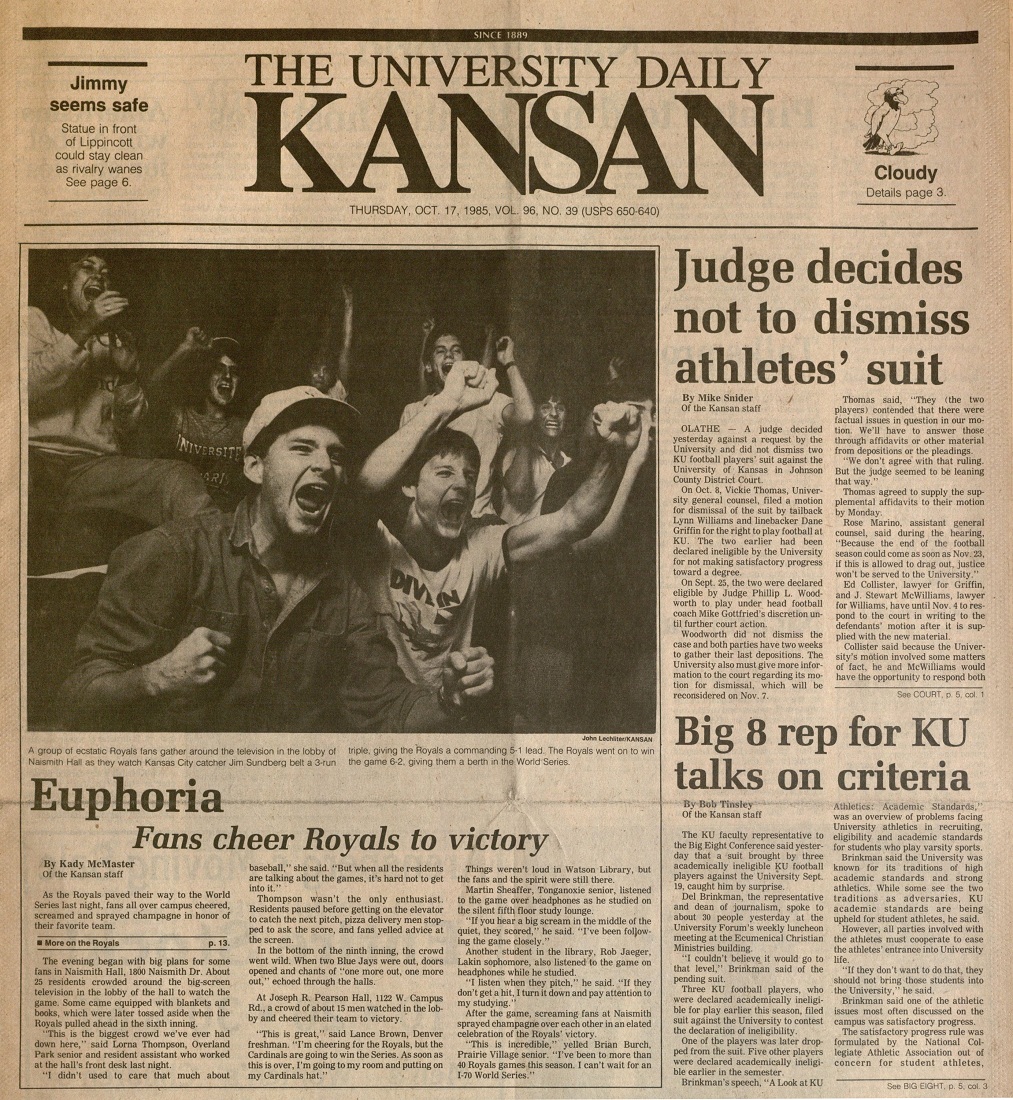 Front page of the University Daily Kansan from October 17, 1985, the day after the Royals
defeated the Toronto Blue Jays in the American League Championship Series.
The Royals went on to win the World Series against the St. Louis Cardinals.
University Archives. Call Number: UA Ser 69/2/1. Click image to enlarge.
Caitlin Donnelly
Head of Public Services
Brian Nomura
Public Services Student Assistant
Tags: Baseball, Brian Nomura, Caitlin Donnelly, Kansas City Royals, KU History, photographs, Students, Throwback Thursday, University Daily Kansan, University history, University of Kansas