May 25th, 2017
Each week we'll be posting a photograph from University Archives that shows a scene from KU's past. We've also scanned more than 34,800 images from KU's University Archives and made them available online; be sure to check them out!
It's another busy summer at KU, with lots of campus construction projects underway. This week's photograph features a pedestrian walkway that was built along Jayhawk Boulevard during the construction of Wescoe Hall, which began in May 1971.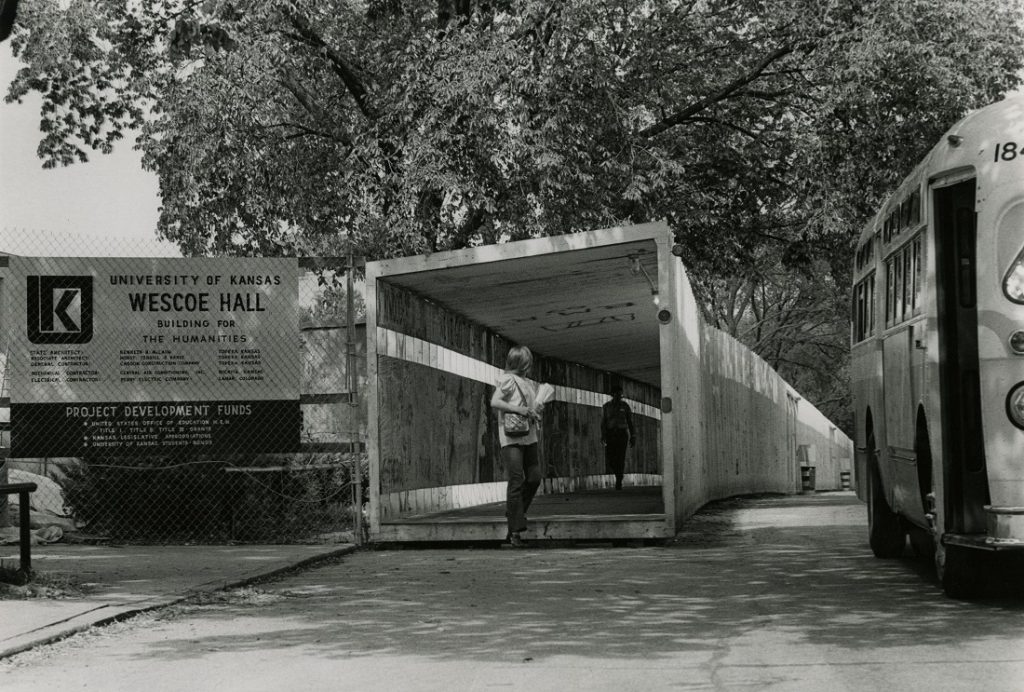 Wescoe Boardwalk, September 1972. Kansas Alumni photo by Hank Young.
Note the KU logo in the upper left corner of the sign. University Archives Photos.
Call Number: RG 0/24/1 Wescoe Boardwalk 1972 Prints: Campus: Areas and Objects (Photos).
Click image to enlarge (redirect to Spencer's digital collections).
Caitlin Donnelly
Head of Public Services
Melissa Kleinschmidt and Abbey Ulrich
Public Services Student Assistants