April 28th, 2016
Each week we'll be posting a photograph from University Archives that shows a scene from KU's past. We've also scanned more than 27,000 images from KU's University Archives and made them available online; be sure to check them out!
So far it's been a cloudy, rainy week in Lawrence, but hopefully we'll soon see the return of sunny, warm weather that's perfect for studying outside.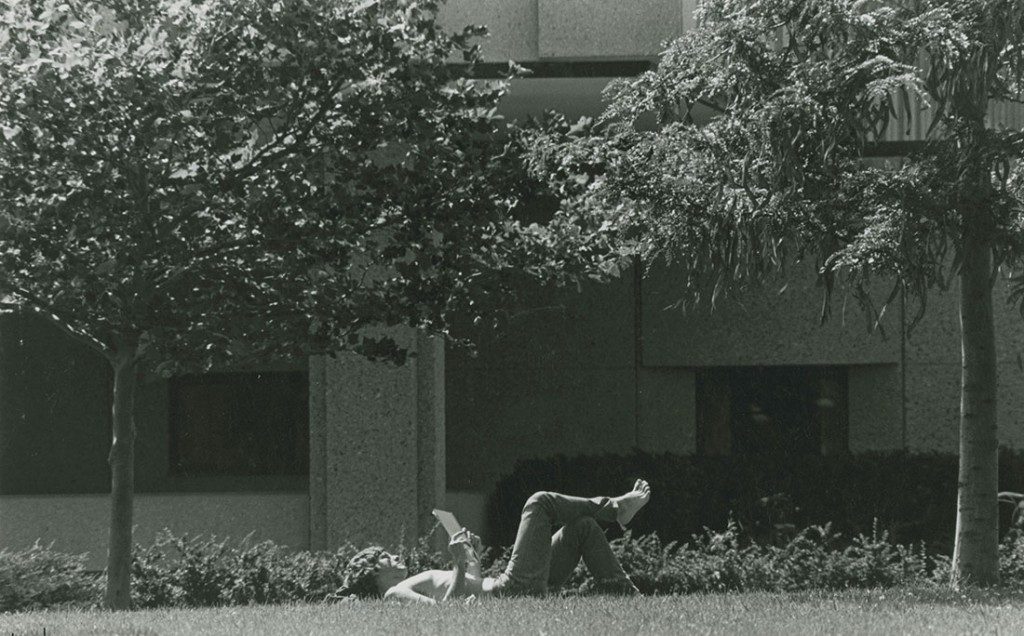 Student reading in the grass in front of Wescoe Hall, 1981. University Archives Photos.
Call Number: RG 0/24/1 Wescoe Beach 1981 Prints: Campus: Areas and Objects (Photos).
Click image to enlarge.
Caitlin Donnelly
Head of Public Services
Melissa Kleinschmidt, Megan Sims, and Abbey Ulrich
Public Services Student Assistants