April 12th, 2018
Each week we'll be posting a photograph from University Archives that shows a scene from KU's past. We've also scanned more than 34,800 images from KU's University Archives and made them available online; be sure to check them out!
Head outside, Jayhawks, and enjoy the sunshine and warm weather! Cold temperatures return this weekend.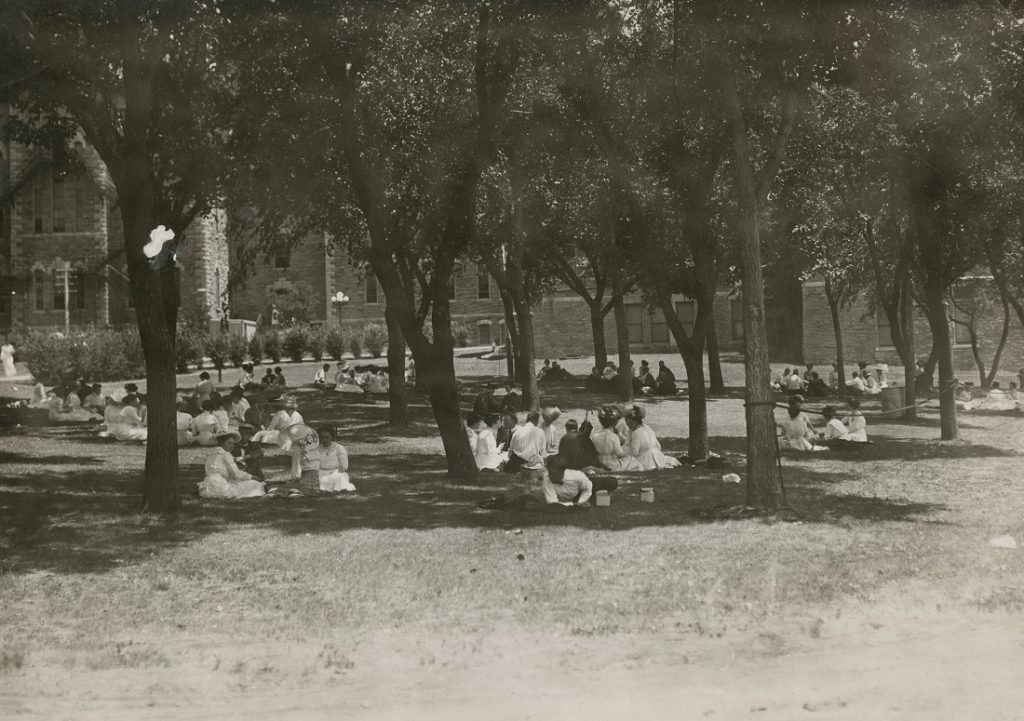 Students sitting and picnicking on the lawn in front of Old Fraser Hall, 1900s.
University Archives Photos. Call Number: RG 0/17 1900s Prints: University General:
Commencement (Photos). Click image to enlarge (redirect to Spencer's digital collections).
Old Fraser Hall was located roughly where the modern Fraser Hall now stands. The above picture was taken during commencement festivities; if you zoom in to examine details in the image, you can see that some students are wearing mortar boards.
Caitlin Donnelly
Head of Public Services