Flashback Friday: Feline Friend Edition
Each week we'll be posting a photograph from University Archives that shows a scene from KU's past. We've also scanned more than 29,500 images from KU's University Archives and made them available online; be sure to check them out!
We're sharing a bonus photograph this week in honor of National Cat Day, which is celebrated annually on October 29th.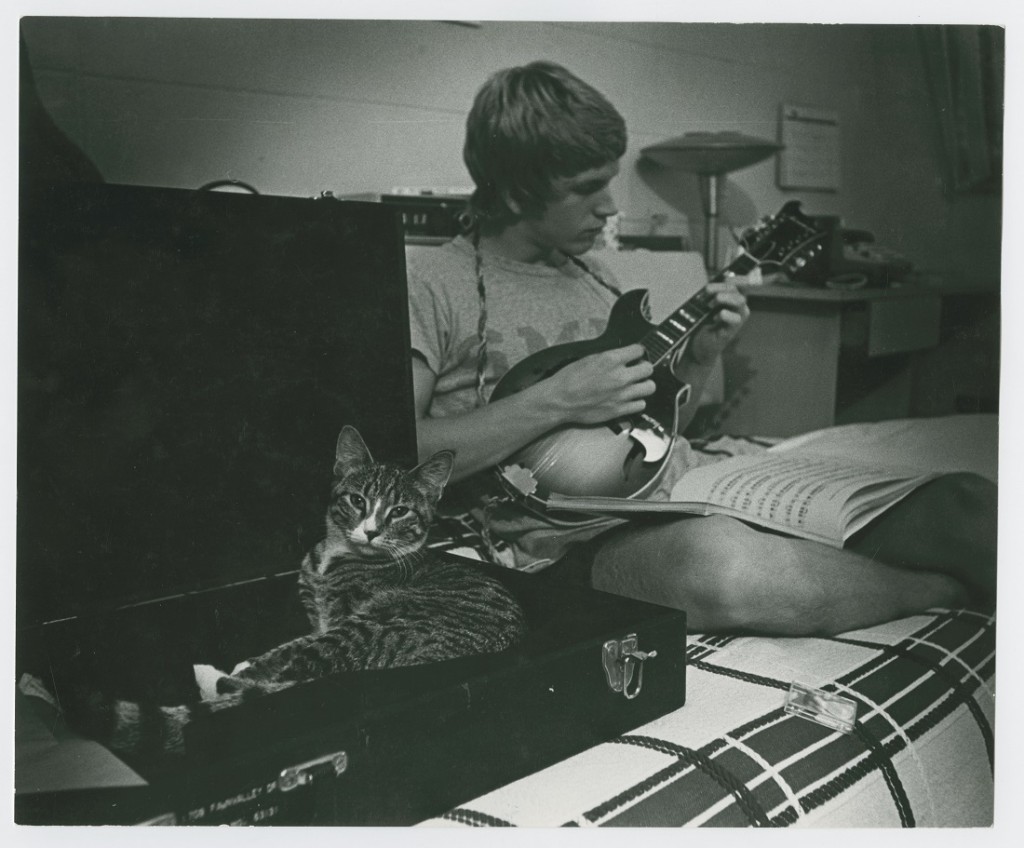 A KU student and his cat, 1975-1976. University Archives Photos.
Call Number: RG 56/0 1975/1976 Prints: Housing (Photos).
Click image to enlarge.
Caitlin Donnelly
Head of Public Services
Melissa Kleinschmidt and Abbey Ulrich
Public Services Student Assistants
Tags: Abbey Ulrich, Caitlin Donnelly, Cats, KU History, Melissa Kleinschmidt, photographs, Student housing, Students, Throwback Thursday, University Archives, University history, University of Kansas