Throwback Thursday: Women's Soccer Edition
Each week we'll be posting a photograph from University Archives that shows a scene from KU's past. We've also scanned more than 6,000 images from KU's University Archives and made them available online; be sure to check them out!
Congratulations to the KU women's soccer team! The Jayhawks had a big win last night in their first preseason exhibition game. Good luck for a great season!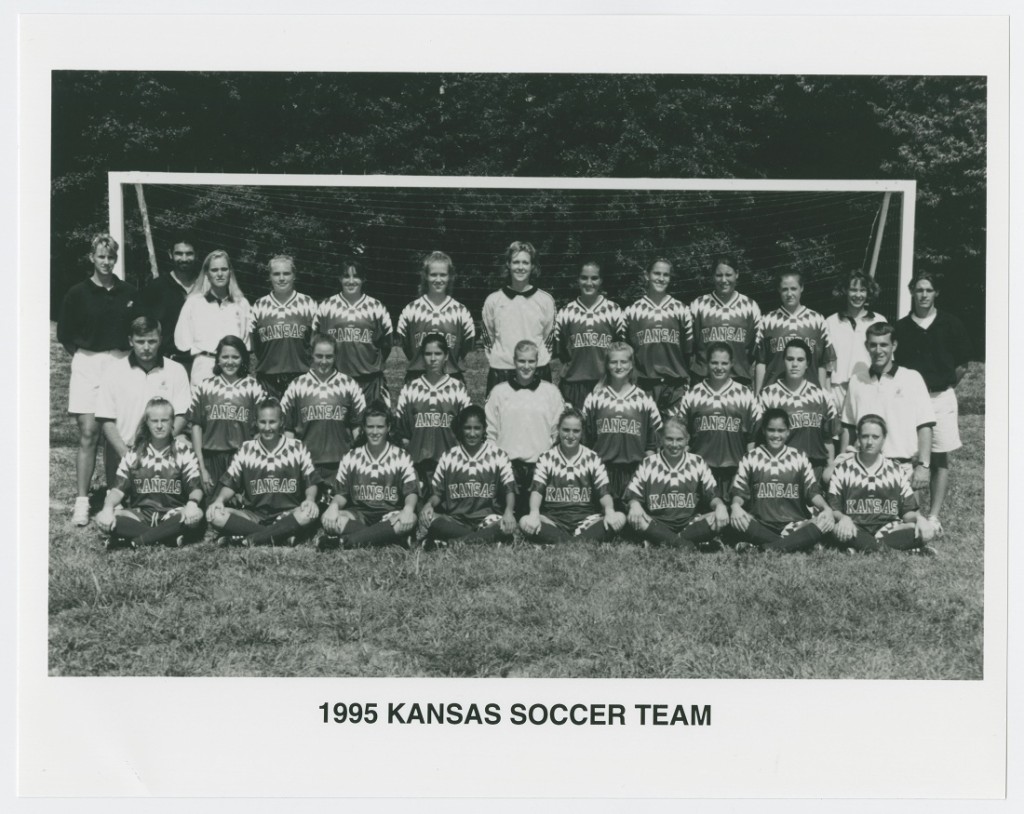 KU women's soccer team, 1995. This was the program's first year at the
varsity level; it had previously been a club sport. University Archives Photos.
Call Number: RG 66/20/20 1995 Team Prints:
Athletic Department: Women's Soccer (Photos). Click image to enlarge.
Caitlin Donnelly
Head of Public Services
Melissa Kleinschmidt, Megan Sims, and Abbey Ulrich
Public Services Student Assistants
Tags: Abbey Ulrich, Caitlin Donnelly, KU History, KU Soccer, KU Women's Soccer, Megan Sims, Melissa Kleinschmidt, photographs, Throwback Thursday, University Archives, University history, University of Kansas