Throwback Thursday: (Thanksgiving) Dinner Edition
Each week we'll be posting a photograph from University Archives that shows a scene from KU's past. We've also scanned more than 31,400 images from KU's University Archives and made them available online; be sure to check them out!
Happy Thanksgiving! We hope you get to enjoy a delicious dinner with your loved ones, much like the group shown in this week's photos (although we don't have any evidence that they specifically show a Thanksgiving meal).
Please remember that Spencer Research Library will be closed today through Sunday, November 27th, for the holiday.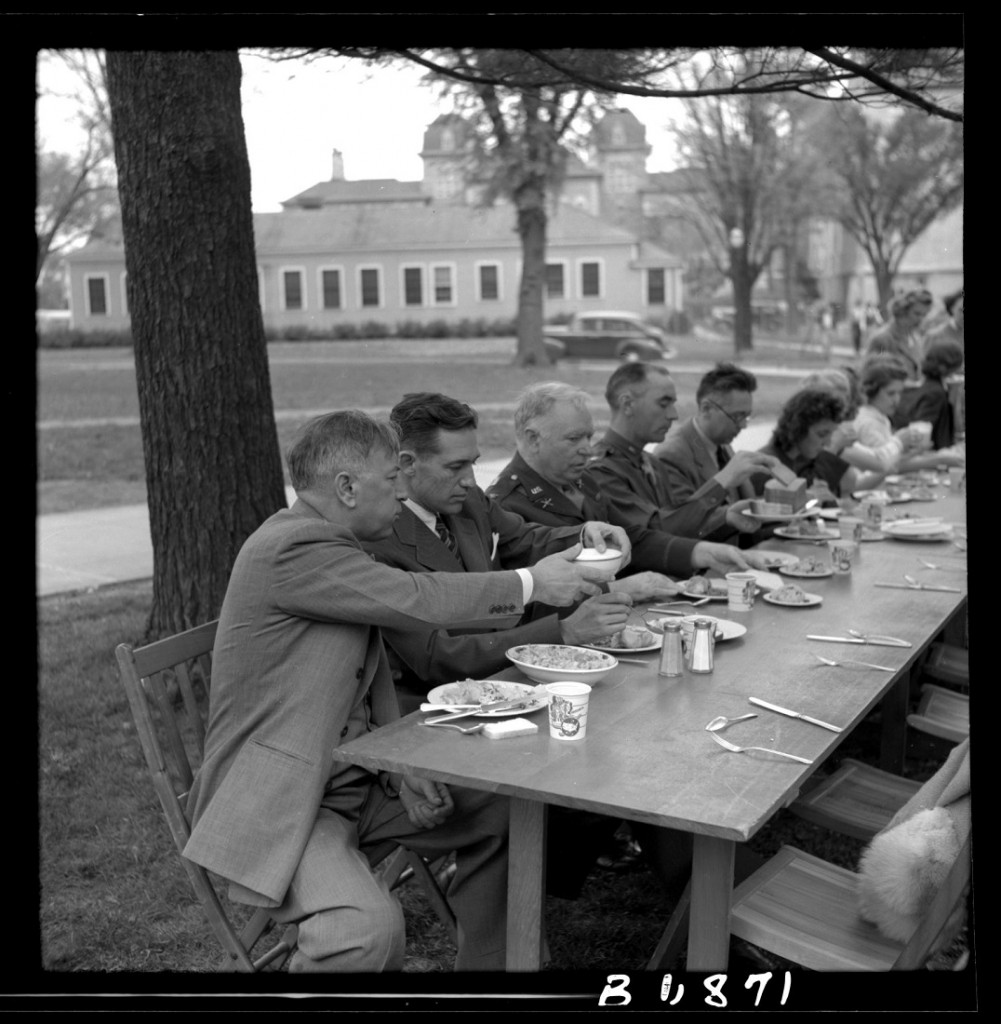 Two photographs from a series showing a dinner on campus, 1941-1942.
The group is assembled on the north side of Stauffer-Flint Hall
(then the Fowler Shops), shown on the right side of the top image.
The Commons, Old Fraser Hall, and Watson Library can be seen
in the background of each picture. University Archives Photos.
Call Number: RG 71/0 1941/1942 Negatives: Student Activities (Photos).
Click images to enlarge (redirect to Spencer's digital collections).
Caitlin Donnelly
Head of Public Services
Melissa Kleinschmidt and Abbey Ulrich
Public Services Student Assistants
Tags: Abbey Ulrich, Caitlin Donnelly, Campus, Melissa Kleinschmidt, photographs, Thanksgiving, Throwback Thursday, University Archives, University history, University of Kansas